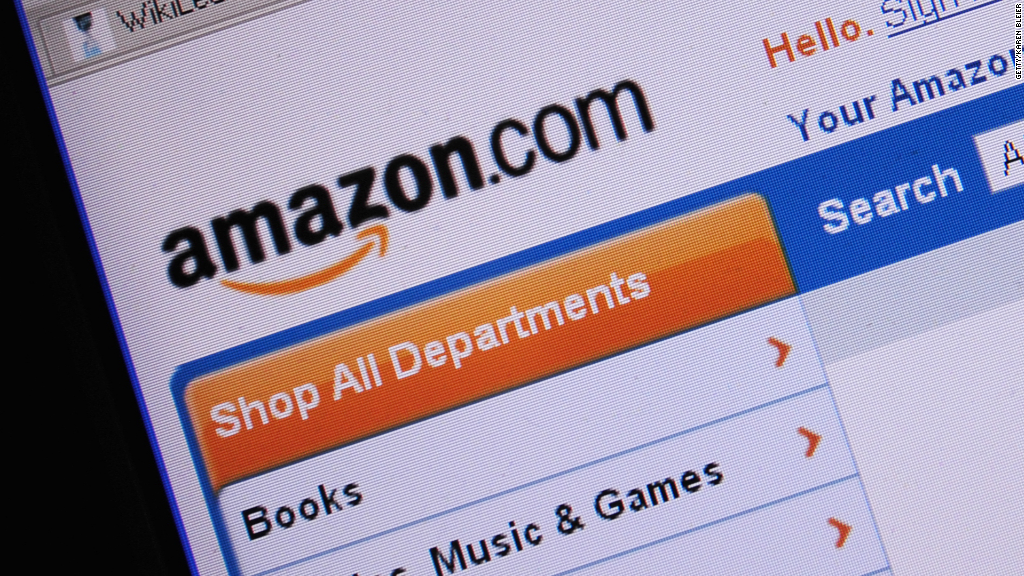 Ten years after the financial crisis, Silicon Valley has replaced Wall Street as the place to be.
The recession wiped out Wall Street as the go-to spot for young job recruits and accelerated the surge of elite business talent to Silicon Valley, recruiters and business school advisers say.
As foreclosures mounted and the stock market plummeted, Wall Street and the big banks were seen as the culprits that helped cause the Great Recession.
"The banks took a beating from a reputation standpoint," said Ian Siegel, co-founder of ZipRecruiter.
No longer could Goldman Sachs or JPMorgan simply dangle a six-figure salary and a lofty signing bonus to lure fresh graduates willing to work 80- to 100-hour weeks.
Heather Byrne, managing director of the career development office at the University of Michigan's Ross School of Business, said the financial crisis was a "cathartic experience."
Amid the wreckage, many business school students and graduates re-examined their career decisions.
"There's a stronger sense of making choices based on what you really want to do," she said. "The corporate world changes so fast. You better be doing something that you love if it does crash and burn."
Related: 10 years after the financial crisis, have we learned anything?
'Sexy factor'
After the crisis, tech took advantage of Wall Street's wounded image.
As Congress and the Obama administration tightened regulations for banks and reined in executive pay, companies like Amazon, Google, Facebook, Netflix and Microsoft were pitching a new experience to top talent: Come work for us and transform the world.
"People want to have purpose and meaning," Siegel said. "It's hard to find platforms that are bigger or where you have more opportunity to have an impact."
Many college and business school graduates, and even bankers, were eager to join a culture that prizes innovation and creative autonomy, experts say.
That shift has gained momentum as younger, more innovative leaders have taken control of Silicon Valley companies.
Related: My road back from the Great Recession
On Wall Street, with its more rigid, hierarchical structure, "You're in a box versus the flexibility and the creativity you have in tech," said Samantha Wallace, technology market leader for North America at management consulting firm Korn Ferry.
"It's the sexy factor," Byrne said. "It's relatable. It's what they grew up with."
The college and B-school students of the 1980s and 1990s grew up thinking about Wall Street as the Masters of the Universe. But for a new generation entering the workforce, tech has emerged as the dominant force changing their lives.
In 2008, 20% of business school graduates worked in finance and 12% worked in tech, according to the Graduate Management Admission Council, the nonprofit organization that administers the standardized B-school entrance exam. Today, 13% of MBAs work in finance and 17% work in tech, the council's annual survey found.
Tech also offers students more career paths — from working in a media studio to helping develop self-driving cars.
"In many ways tech companies are the new conglomerates," said Jenny Zenner, senior director of career services at the University of Virginia's Darden School of Business. "It really is a place where an MBA can go and know that they'll have opportunities within the company or be able to go to plenty of other companies as well."
Darden has added classes and degree options to meet growing demand for skills that will prepare students for careers in tech. In April, Michigan's Ross School announced a data and business analytics program for full-time MBA candidates.
Savvier recruiting
Silicon Valley firms have also become savvy recruiters, reaching students the moment they enter elite B-schools.
"You can't go through those programs without getting opportunities to join these companies pushed in your face," Siegel said.
Google opened an office in Pittsburgh so Carnegie Mellon business and computer science graduates could go directly to their offices after school. Nearly every tech company has opened an office in the higher education hotbed of Boston.
"Not only are they harvesting the talent earlier, but they are giving them what are arguably the best workplace conditions that have ever existed," Siegel said.
Tech companies also offer more resources for international students and are better equipped to handle visa claims — an important factor in this uncertain immigration climate, Zenner said.
Related: Europeans really want to work at Google
"Microsoft, Amazon, Google — they have a machine of internal resources for processing visas," she said. "They're a friendly partner for us in hiring our global student population."
Wall Street's high pay is still a major draw for recruits, but tech has closed the gap.
At Harvard Business School, the median base salary in 2017 for graduates heading into investment banking and trading jobs was $125,000 with a $50,000 signing bonus. In tech jobs, the median base salary for a newly minted MBA was $120,000, with a $30,000 signing bonus.
Personal chefs
Peter Coats went to Michigan's Ross School before joining Goldman Sachs as an investment banker in 2013.
He was attracted to Goldman because he believed his role would be a "good way to make a serious impact at a high level and be in the room for major strategic decisions."
But he feared that a move toward automation in investment banking would limit long-term job opportunities.
The industry is smaller than it was before the crisis: Annual investment banking revenue at the country's 12 largest banks has fallen by a third from 2009 to 2017 to around $150 billion, according to the data analytics firm Coalition.
At the same time, Coats saw tech companies on the West Coast growing and rapidly reshaping the economy. He believed the center of power was shifting from Wall Street to Silicon Valley.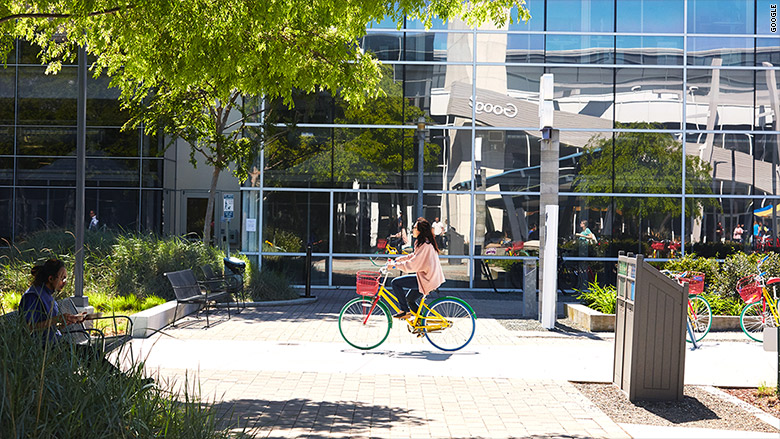 He thought he could get more out of life on the West Coast. And he was growing tired of the exhausting lifestyle on Wall Street. So in 2017, he left Goldman for a job in corporate finance at Google in San Francisco.
"It wasn't satisfying for what I was putting into it," he said. "I wasn't getting the kind of enjoyment out of life that I would expect for those hours."
His fatigue isn't unusual, experts say. Top banks are aware of perceptions about their sweatshop culture.
David Solomon, Goldman's presumed next chief executive, has been open about the need to create a kinder, gentler Wall Street.
Related: Goldman Sachs' next CEO is a part-time electronic dance DJ
"We've got a lot of work to do on that front," Solomon said on a Goldman Sachs podcast last year. "You've got to create an atmosphere where people can work hard, but they also have opportunities to have a life, to play hard and to have some balance in all of that."
Goldman and other banks have made efforts to cut weekend hours, but small tweaks are unlikely to pose a serious threat to the quality of life tech companies can present.
Coats gets free gym access, food and transportation at Google. "At Goldman, there was a water fountain and coffee," he said.
"If you join a bank on Wall Street, you wear a suit," said Wallace, from Korn Ferry. "In tech, you're not buttoned up — you're not popping in and clocking out of a physical space."
ZipRecruiter's Siegel recalled a tech networking event where executives were debating how to find the best personal chefs for their teams. "I'm dubious that these type of arguments happen at major banks," he said.
And although companies like Facebook and Twitter are now facing scrutiny over privacy and data, the companies' harsh turn in the spotlight probably won't turn off new recruits.
"I don't see it as being a bubble burst," Coats said.