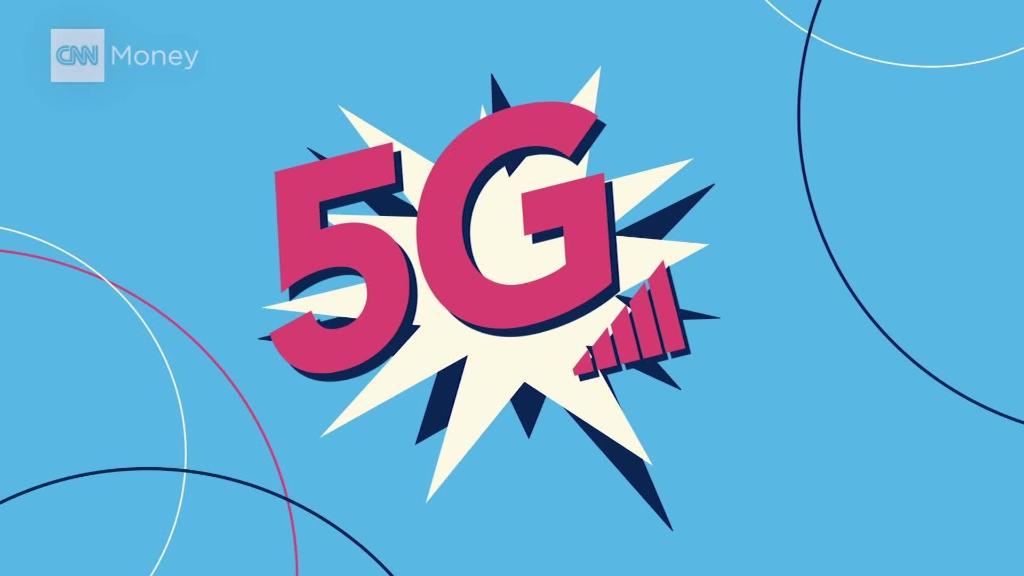 Verizon is serious about 5G. How serious? Verizon announced Friday that its new CEO will be Hans Vestberg, the telecom giant's chief technology officer.
Vestberg, who joined Verizon (VZ) in April 2017 after a seven-year stint as the CEO of Ericsson (ERIC), will take over for current Verizon CEO Lowell McAdam on August 1. As CTO, Vestberg was the architect of the company's 4G LTE rollout and its plans to build a 5G wireless broadband network.
McAdam has been CEO of Verizon since August 2011 and chairman since January 2012. He'll remain executive chairman until he retires at the end of the year.
The decision to name Vestberg as Verizon's new CEO seems to indicate that the company, unlike rival AT&T (T), wants to focus on its wireless technology more than films and television. The Justice Department sued to block AT&T from buying CNN's parent company Time Warner (TWX). A judgment on that case is expected by June 12.
Under McAdam, Verizon bought AOL and Yahoo. But it has also aggressively pushed its 4G LTE technology and FiOS broadband network. It also closed the largest technology deal of all time in 2014, buying Vodafone's 45% stake in Verizon Wireless for $130 billion.
Verizon has also been touting its upcoming 5G network, which promises to bring faster data speeds to businesses and consumers. Vestberg made a presentation about Verizon's 5G plans in a panel discussion at the CES show in Las Vegas in January.
Related: Will Verizon join media merger mania?
In a statement Friday morning, Vestberg didn't mention content or media when discussing his goals for Verizon.
Vestberg simply said that "we are experiencing unprecedented changes in the way users interact in the digital world, and we are racing ahead to remain at the forefront of technology, connectivity and mobility."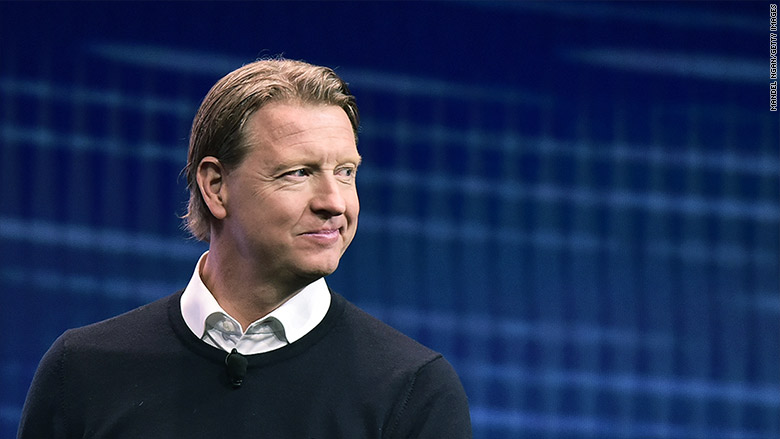 The lines between telecom and media are rapidly blurring though. Companies are bulking up in an attempt to grab as many consumers as they can. Verizon rivals Sprint (S) and T-Mobile (TMUS) have also announced plans to merge.
Shares of Verizon were flat in late afternoon trading.
Investors may be wondering if Vestberg, who was ousted from Ericsson in 2016 following a series of disappointing financial results and pressure from unhappy shareholders, may be the right person to lead Verizon.
But McAdam expressed confidence about his successor.
"The time for a change in leadership is now, and I am confident that Hans is the right person to bring Verizon through its next chapter," McAdam said, adding that "Hans is an energizing force" that will make Verizon a leader in "the emergence of technologies that blend the physical and the digital to create historic breakthroughs in connectivity and mobility."