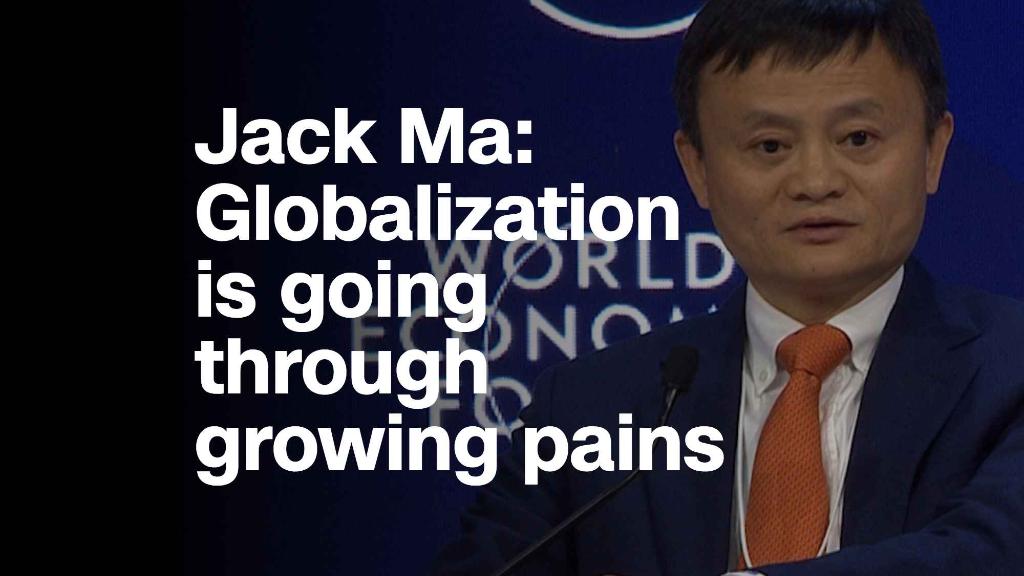 Chinese tycoon Jack Ma's online payments company just raised a huge pile of cash from investors.
Ant Financial said in a statement Friday that it has brought in $14 billion from Chinese and foreign investors. It plans to use the money to step up the development of new technologies and its global expansion.
Best known for its mobile payment platform, Alipay, Ant is battling Tencent's (TCEHY) WeChat Pay to be the platform of choice for hundreds of millions of Chinese shoppers.
In China, many consumers use payment apps on their smartphones to buy goods ranging from computers to street food.
Related: China wants its top tech firms to bring their shares back home
The fundraising implies a valuation of at least $150 billion, according to a source familiar with the company. That's more than the market capitalization of Goldman Sachs (GS).
Ant is reportedly preparing to go public in the coming year. It is an affiliate of Ma's online shopping giant Alibaba (BABA), which was valued at $168 billion when it listed on the New York Stock exchange in 2014.
Some of the new investors in Ant's latest funding round include heavyweights like US private equity firm the Carlyle Group and Singapore sovereign wealth funds GIC and Temasek.
Related: Alibaba is pouring billions into the food delivery business
Ant -- which also has a money market fund app and a credit-scoring business -- has been expanding its payments services around the world.
In the year through March 31, Alipay and its partners had 870 million annual active users globally, Ant said Friday. Its profits jumped by about 65% in its most recent financial year.
But the company recently suffered a setback in its efforts to increase its presence in the United States.
The company walked away from its bid to buy MoneyGram (MGI) after the deal failed to get approval from the Committee on Foreign Investment in the United States. US lawmakers had criticized the takeover, saying it would allow the Chinese government to gain access to US financial markets.
Ant said at the time that the company is "neither owned nor controlled by the Chinese government."