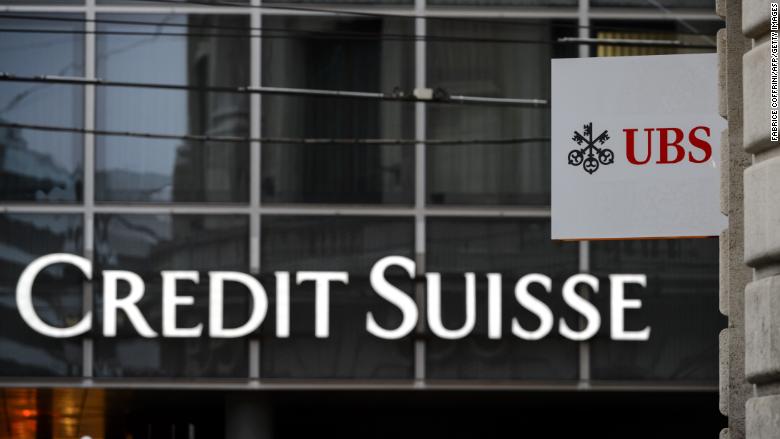 Swiss voters have overwhelmingly rejected a proposed overhaul of the country's banking system that had been described as "dangerous" by its critics.
Over 75% of voters rejected the "sovereign money" proposal in a referendum on Sunday, according to provisional results published by the government.
The initiative would have prohibited commercial banks from lending more money than they had in deposits, leaving the country's central bank the only source of new money.
It would have meant a sharp deviation from standard banking systems, under which banks "create" money by issuing new loans.
Investors cheered the results on Monday. The benchmark Swiss stock index advanced 1%, while shares in UBS (UBS) and Credit Suisse (CS) gained over 2%.
Supporters had argued that the proposal would have enhanced the integrity of Swiss financial markets, and protected the tiny nation from boom and bust cycles. Opponents warned of dire economic consequences.
The initiative was conceived as a response to the global financial crisis a decade ago, which had its roots in irresponsible lending by commercial banks.
A small group of economists and other supporters had pushed for the vote on "sovereign money," gathering the 100,000 signatures required for the proposal to land on the nationwide ballot.
Related: One of the world's hottest stocks is a ... central bank
According to the Swiss National Bank, the introduction of "sovereign money" would not have eased credit and asset bubbles because banks could still underestimate risk, leaving them exposed to future crises.
Thomas Jordan, the central bank's chairman, had warned that the "sovereign money" initiative was "an unnecessary and dangerous experiment, which would inflict great damage on our economy."
The country's commercial banks had also warned of dramatic consequences.
"I won't get into details, as the large banks in this country are being used as the rationale for the initiative, but I don't expect the Swiss people to be suicidal and approve it," UBS (UBS) CEO Sergio Ermotti said recently.
S&P Global Ratings had said that a yes vote would have affected "the creditworthiness of Swiss banks."
It's not the first time that a radical referendum has been put to Swiss voters. Two years ago, the country voted down a proposal that called for a generous universal income.