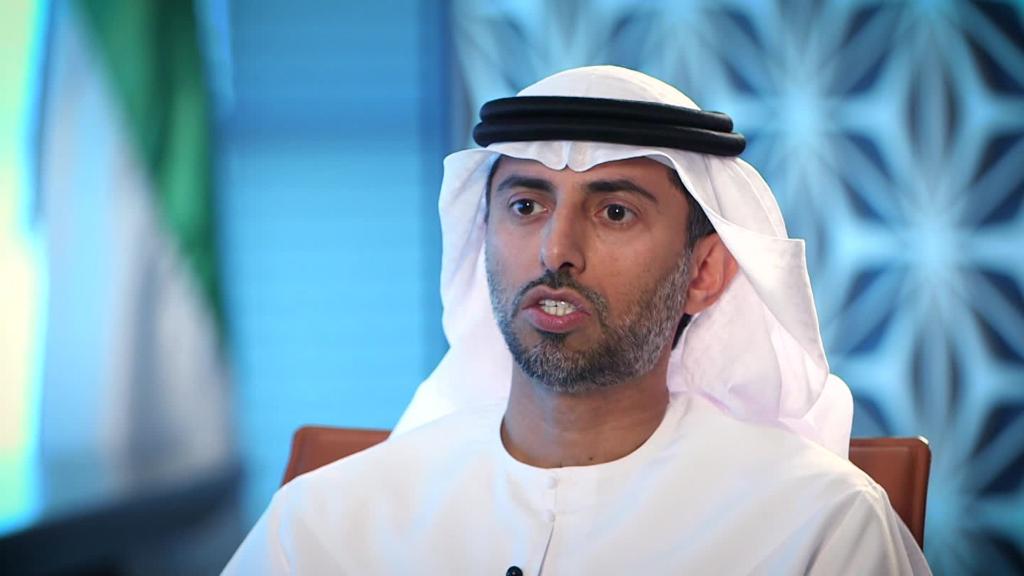 The president of OPEC says the cartel has not been asked by the United States to boost oil production in the face of collapsing output in Venezuela and US sanctions on Iran.
"The US is important to us, but ... we have not received any official communication, or even unofficial communication, from the administration," said Suhail Al Mazrouei, the current head of OPEC and energy minister of the United Arab Emirates.
"I can tell you there is no truth in that whatsoever," he added in an interview with CNNMoney Emerging Markets Editor John Defterios.
Bloomberg and Reuters reported last week that the Trump administration had quietly asked Saudi Arabia and some other OPEC members to increase oil production.
President Donald Trump has not been shy about suggesting that oil prices have been too high -— and that the cartel is to blame. US gasoline prices hit an average of $2.92 per gallon on Monday, up from $2.34 a year ago.
"Looks like OPEC is at it again," Trump tweeted in April. "Oil prices are artificially Very High! No good and will not be accepted!"
The price of crude has fallen since hitting a recent peak of $72 in late May. US oil futures were trading 1% lower on Monday at $65 per barrel.
Related: Oil prices are falling fast. Here's why
Still, production increases could be coming soon. OPEC oil producers and Russia are due to meet in Vienna on June 22 to discuss easing supply caps that have been in place since the beginning of 2017.
Saudi energy minister Khalid Al-Falih told CNNMoney last month that he was engaged in intensive discussions with Russia and other OPEC officials about how to balance the oil market.
"We are now collecting all of the data," Al Mazrouei said on Sunday. "I can assure you that every country is important to us."
Trump policies have helped heighten fears over a major supply crunch. Global oil supplies were already getting tight before Trump vowed last month to exit the Iran nuclear deal and impose "powerful" sanctions on the OPEC nation.
Iran ramped up its oil production by 1 million barrels per day after sanctions were lifted in early 2016, and at least some of that oil will now be pulled from the market.
Tehran had requested that OPEC address US sanctions at its June 22 meeting, according to the country's OPEC governor. But Al Mazrouei said the cartel would steer clear of politics.
"I will fight not to make OPEC ... a political organization," said Al Mazrouei. "It has never been a political organization. The objective of the organization is to ensure that the market is well supplied."
Related: Why American oil can keep booming despite crazy swings
Al Mazrouei also acknowledged that US shale producers have played a key role in the market amid the supply disruption in Venezuela.
"They are needed," he said of shale producers. "Imagine if this increase in the US production did not happen, we would be at ... an environment that is not very healthy for the world economy," he said.