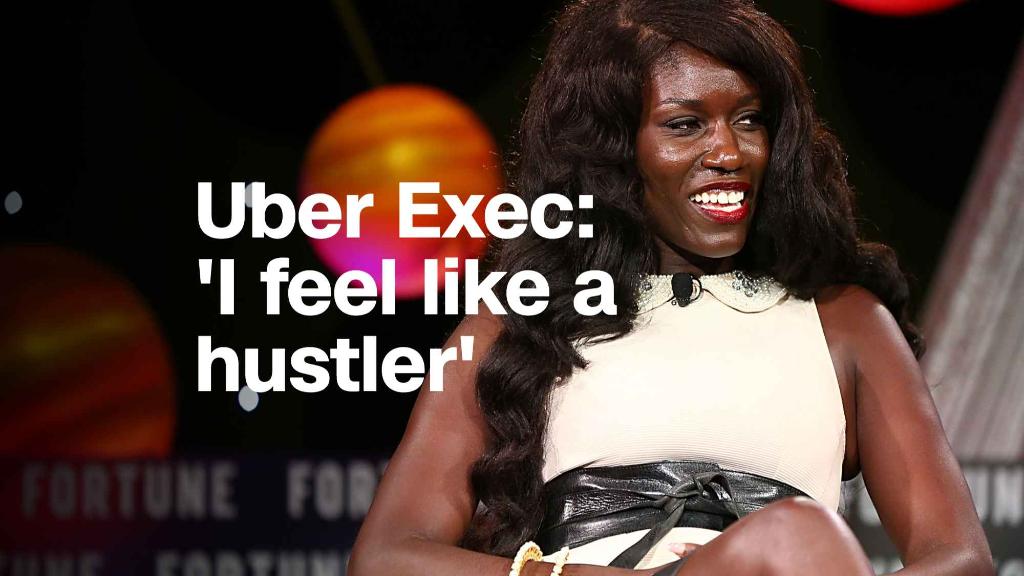 Uber's chief brand officer, Bozoma Saint John, was hired as part of the company's turnaround efforts. She is leaving the company one year later.
On Monday, Uber confirmed Saint John will depart for the entertainment company Endeavor, where she'll be the chief marketing officer.
Recode first reported the news on Monday.
In June 2017, Saint John was hired away from Apple Music, where she served as head of consumer marketing. The move, made while founder Travis Kalanick was still at the helm, was considered a strategic effort: The company hired a black female executive after being blasted for having a culture that wasn't inclusive.
Related: Uber's new brand chief 'proud to be in the spotlight'
Kalanick was pushed out of the company shortly after Saint John joined the firm. Current CEO Dara Khosrowshahi took over at the end of August.
Saint John was tasked with helping sell Uber's brand to consumers -- a tall order for a company that was desperately working to overhaul its culture and reputation after a year of crises.
Saint John told CNN's Poppy Harlow in a Boss Files podcast episode in January that she wouldn't be able to save Uber from its corporate culture problems, despite headlines like "Is this the woman who will save Uber?"
"I don't think it's up to one person [to save Uber]," she said. "It's not up to me. I'm gonna work my ass off to make sure that I am part of the solution."
Most recently, Khosrowshahi has been positioning himself as the face of Uber in TV ads to help convince consumers the company is moving in a new direction.
"I want to thank Boz for her contributions over the last year," said Khosrowshahi in a statement to CNNMoney. "Boz joined Uber at a time when the company was hurting — but her energy, optimism and creativity have been a key part of our ongoing turnaround. Endeavor is lucky to have her, and I'm excited to watch her work in her new role."