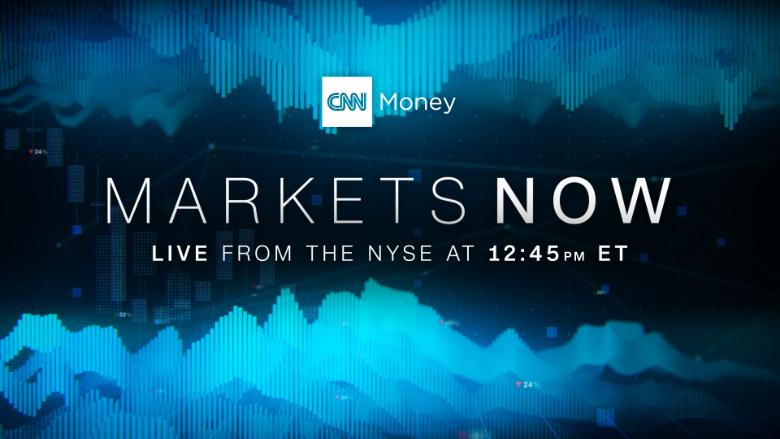 Investors should bet on PayPal.
That's what David Miller, the co-founder, chief investment officer and senior portfolio manager of Catalyst Funds, an investment manager, recommends.
Miller will join CNNMoney anchor Maggie Lake to discuss his favorite stocks on "Markets Now" on Wednesday.
He points to PayPal (PYPL)'s partnerships with banks and credit companies and its dominance in person to person payment services, like Venmo and iZettle, as a reason to like the company.
Miller adds that right now investors should buy shares in companies in the financial and technology sector.
Before he co-founded Catalyst Funds, Miller started and ran the investment newsletter Investment Catalyst, which highlighted undervalued stock.
He joins the show following a historic summit between US President Donald Trump and North Korean leader Kim Jong Un on Monday. Markets remained calm after the meeting.
Related: Watch 'Markets Now' here every Wednesday at 12:45 p.m. ET
CNNMoney's "Markets Now" streams live from the New York Stock Exchange every Wednesday at 12:45 p.m. ET. Hosted by Lake and CNNMoney editor-at-large Richard Quest, the 15-minute program features incisive commentary from experts.
This week, CNN's Brian Stelter will join the show to discuss the outcome of the landmark trial over the Justice Department's objections to AT&T's $85 billion purchase of Time Warner. CNN is a unit of Time Warner.
Recent guests include BlackRock (BLK)'s Rick Rieder, Stifel Chief Economist Lindsey Piegza and bitcoin bull Mike Novogratz.
You can watch "Markets Now" at CNNMoney.com/MarketsNow from your desk or on your phone or tablet. If you can't catch the show live, check out highlights online and through the Markets Now newsletter, delivered to your inbox every afternoon.