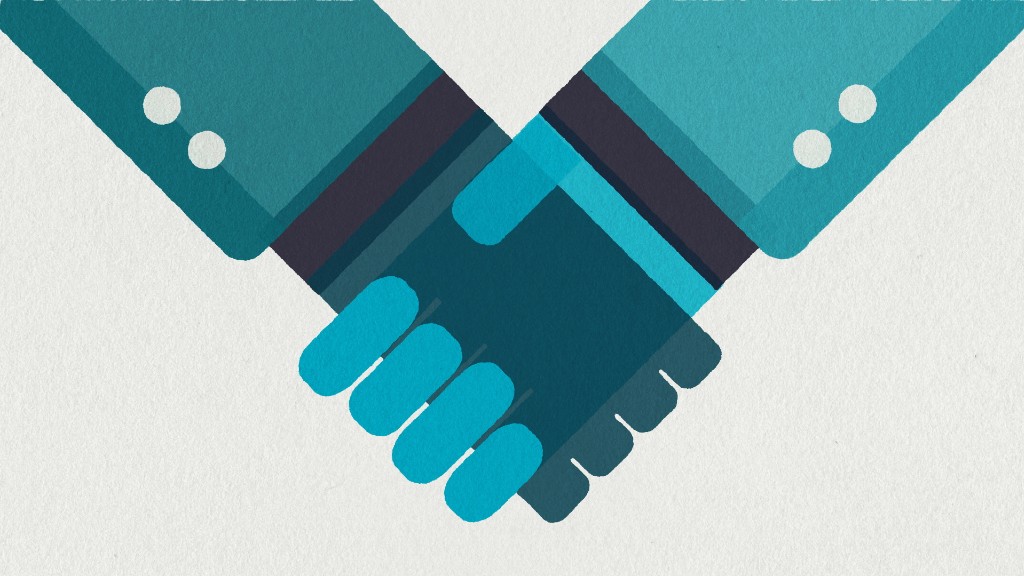 President Donald Trump has repeatedly complained in recent days about Canadian tariffs on dairy products.
"Somebody told me the other day that a few months ago [Canada] raised [tariffs] to 295% for dairy products," Trump said at a press conference on Tuesday. "It's very unfair to our farmers, and it's very unfair to the people of our country: the workers, the farmers, the companies."
Trump does have a point, even if he does not mention the United States has its own agricultural tariffs and runs an overall trade surplus with Canada. In an effort to protect its farmers, Canada charges an average tariff of 249% on dairy products shipped into the country, according to the World Trade Organization.
But economists and trade experts say the president's complaints are undermined by two key pieces of context: The Canadian tariffs are far from unusual, and Trump already missed a first-rate chance to have them reduced.
Here are the facts.
Trans-Pacific Partnership tackled dairy tariffs
As one of his first official acts as president, Trump pulled the United States out of the Trans-Pacific Partnership. But Canada went on to complete the massive free trade deal with 10 other nations, including Japan, Australia and Mexico.
The deal allows signatories to send an increasing amount of dairy products to Canada over the next two decades -- with zero tariffs. That includes milk, cream, butter, cheese and ice cream, among other products.
"The US would have enjoyed these benefits had it not decided to exit the original TPP deal," said Christophe Bondy, a trade negotiation expert and special counsel at law firm Cooley.
Related: G7 chaos is a PR win for China
Another recent free trade deal is opening up Canada's market to cheese from the European Union.
By 2022, the amount of tariff-free European cheese that will be allowed into Canada will reach 16 million kilos — the weight equivalent of 78 Statues of Liberty.
Canada is not the exception
Canada shields its small dairy farming industry by setting domestic production levels and limiting imports through tariffs, but experts say that isn't unusual. Many countries have policies and trade barriers designed to protect specific agricultural sectors.
"Canada's approach to supply management in the milk industry is absolutely not the exception. [Agriculture is] typically the thorniest issue in international trade," said Bondy, who helped negotiate the recent Canada-EU free trade deal.
"The US is really no different. There are all sorts of supports to the US agricultural industry," he added.
For example, the United States has a 350% tariff on some tobacco products and a 132% tariff on a peanut variety, according to the WTO.
The United States charges outsiders an average 17% tariff on dairy imports, according to the WTO. American dairy farmers also benefit from government subsidies.
"When we are criticized about some of our policies, one needs to look at the degree to which the US and other countries both subsidize their agricultural industry and put up non-tariff barriers," David MacNaughton, Canada's ambassador to the United States, said last year.
The trouble with tariffs
Trade experts say that focusing on specific tariffs is not the best strategy.
David Henig, a former trade negotiator from the United Kingdom who worked on trade talks with the United States, told CNNMoney last week that obsessing over tariffs on goods is "completely bizarre" because they're already so low.
WTO data shows that America's average tariff for imported goods is 2.4%. The average is 3.1% for Canada and 3% for the European Union.
Related: The German cars Trump doesn't want are made in America
Economists say that reducing other barriers to trade, such as regulatory red tape and customs delays, would do much more to ease friction and help boost trade between countries.
NAFTA negotiations
Bondy said that Trump could raise the issue of dairy tariffs with Canada as he works to renegotiate NAFTA, the North American Free Trade Agreement.
But he will have to give up something big in return.
If Canada were to lower its dairy tariffs, it would likely ask the United States to lower its restrictions on Canadian lumber, he said.
This is another politically sensitive area. The US Commerce Department applied tariffs of 18% on Canadian lumber in 2017, and followed that up this year with tariffs of up to 10% on Canadian paper.