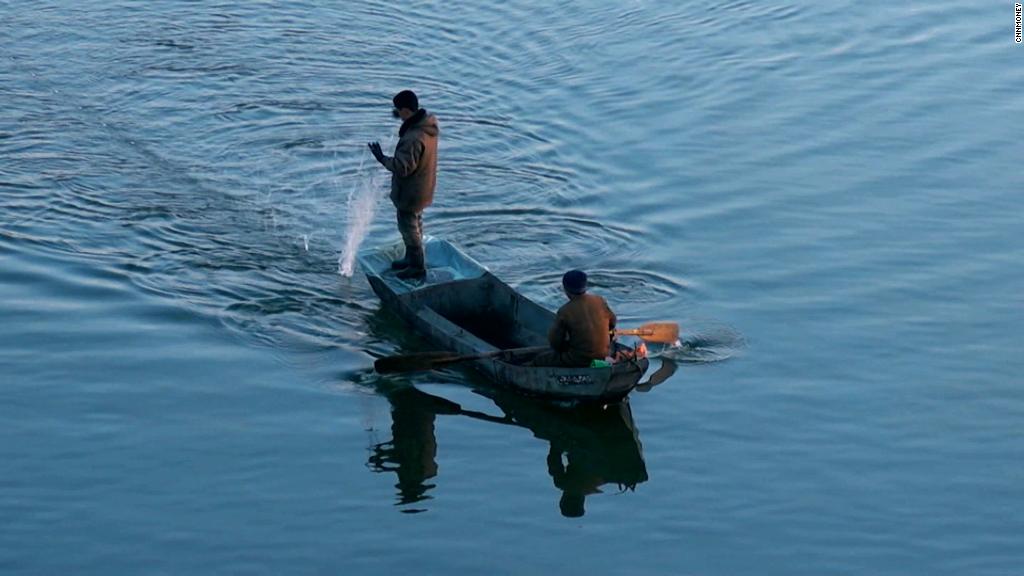 After the unprecedented summit between President Donald Trump and Kim Jong Un, the array of international sanctions on North Korea is back in focus.
The United States pushed through a series of UN resolutions last year that significantly escalated the pressure on North Korea's economy in response to Pyongyang's repeated tests to advance its nuclear weapons program.
China, which accounts for the vast majority of North Korea's foreign trade, said it was enforcing the sanctions, despite skepticism from some analysts.
After the summit Tuesday, China hinted that sanctions relief could follow the Trump-Kim summit in Singapore.
"The relevant UN resolutions say based on how North Korea has followed and implemented the resolutions, sanctions can be adjusted accordingly, including suspending or lifting relevant measures," Chinese Foreign Ministry spokesman Geng Shuang said.
Related: Trump's North Korean gamble ends with vague pledges
Trump said at a news conference in Singapore that sanctions would only be removed "when we are sure the nukes are no longer a factor." He acknowledged that could take a long time.
"Scientifically you have to wait certain periods of time," Trump said, speaking about the process of denuclearization. "But once you start the process it means it's pretty much over."
Until then, these measures will keep squeezing North Korea's economy:
Export ban
The UN sanctions took aim at North Korea's exports, banning the sale of coal, iron ore, textiles and seafood.
According to the US government, all of the isolated country's major export industries have now been targeted, cutting off close to $3 billion in annual income.
But Kim's regime is reportedly still dodging some restrictions. A UN report in February found that the country made nearly $200 million from exporting coal and other banned commodities last year in violation of the sanctions.
Related: Could North Korea become an opportunity for American companies?
Fuel restrictions
The Trump administration has sought to deprive North Korea of the fuel it needs to keep its economy running.
The UN sanctions froze the amount of crude oil the country could import at 4 million barrels a year, slashed the amount of refined petroleum products it could buy and banned the supply of natural gas.
But the measures didn't go as far as US calls for China to cut off oil supplies altogether.
Related: UN adopts tough new sanctions on North Korea
Experts predicted that it would take time for the fuel squeeze to hurt the regime, as the North Korean military and nuclear program would be able to draw on stockpiles.
North Korea has also apparently been using ship-to-ship transfers at sea to potentially obtain oil, despite UN sanctions forbidding the practice.
The US government announced new measures to try to crack down on North Korean shipping in February.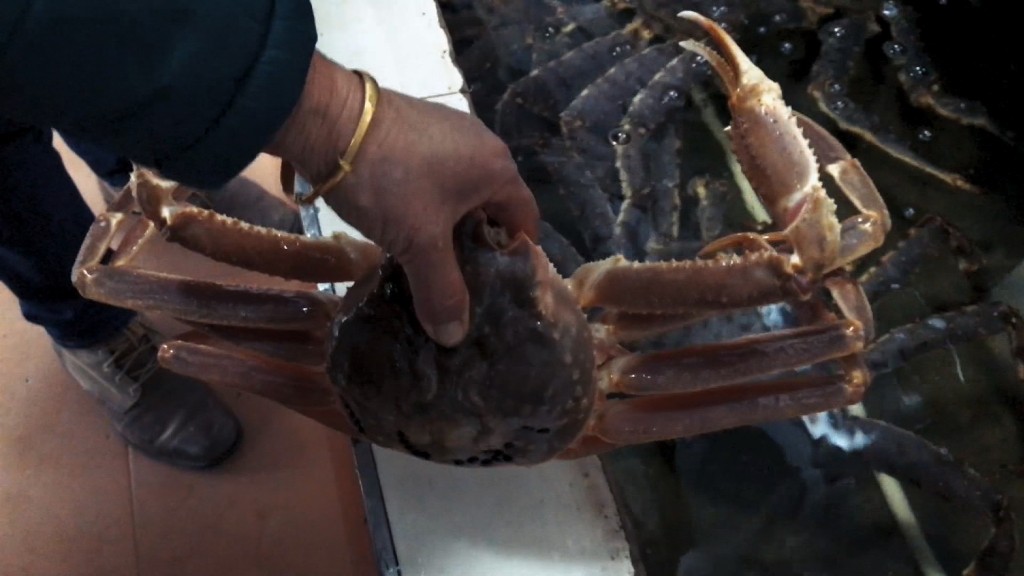 Financial isolation
The US government has spent years trying to cut North Korea off from the global financial system, barring American banks from pursuing any financial transactions directly or indirectly with the country.
It has sanctioned various North Korean banks, as well as Chinese and Russian entities and individuals.
In September, Trump gave Treasury Secretary Steven Mnuchin the power to cut off access to the US financial system and freeze the assets of any company or individual doing business with North Korea.
Related: Trump says he won't add extra sanctions on Pyongyang
Some experts thought that might lead to punishment of a high-profile Chinese bank involved in transactions with North Korea, which would send a major warning signal but also escalate tensions with Beijing.
The Trump administration never went that far, drawing criticism from some analysts that it was pulling its punches.
China had already ordered its financial institutions earlier in September to take a number of steps to comply with past UN resolutions, including halting business with sanctioned North Korean individuals and companies. And employees at some major Chinese banks said they were no longer opening new accounts for any North Koreans.
-- Steven Jiang contributed to this article.