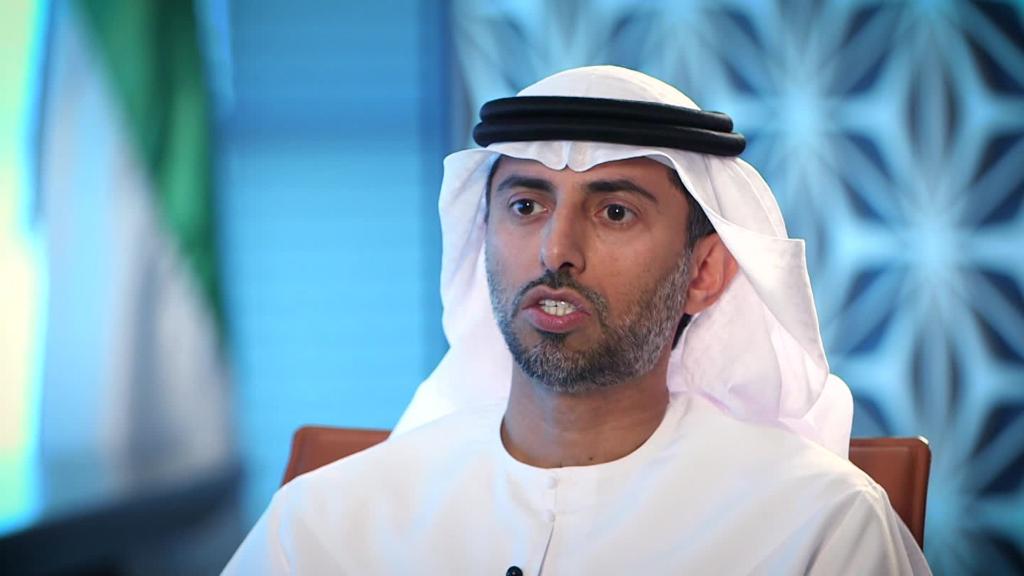 President Donald Trump is blasting OPEC again for a spike in oil prices that threatens to slow America's cruising economy and anger voters before the midterm election.
"Oil prices are too high, OPEC is at it again," Trump tweeted on Wednesday. "Not good!"
Trump's attack on OPEC — his second in two months — appears aimed at talking down prices and bullying the cartel into agreeing at next week's meeting to pump more oil.
The price of US oil raced to $72 a barrel last month. It has dropped back below $67, but Americans are still feeling it at the pump. The national average price of gasoline has soared 25% over the past year to $2.90 a gallon, according to AAA.
"Trump is certainly feeling pressure because Americans enjoyed relatively low gas prices for years," said Patrick DeHaan, senior petroleum analyst at GasBuddy, a site that helps drivers find real-time prices.
Trump is a friend to the oil industry, which has benefited from the rebound. And he's right that OPEC is mostly to blame for a big chunk of the spike.
Frustrated by low oil prices and a glut of crude, Saudi Arabia-led OPEC cut production beginning in early 2017. The strategy eventually worked, mopping up excess supply. Crude has nearly tripled from the early 2016 low of $26 a barrel.
Related: OPEC president: US hasn't asked us to pump more
Yet Trump's tweets fail to point the finger at Russia. OPEC's strategy wouldn't have been as effective if Moscow hadn't teamed up with the oil cartel to slash output.
And Trump declined to note that his own policies have had a hand in the race back to $70 oil.
Last month, Trump vowed to exit the Iran nuclear deal and impose "powerful" sanctions on the world's fifth-biggest oil producer. The penalties will knock offline hundreds of thousands of barrels of Iranian crude — at a time when the strong global economy is devouring more oil.
The administration has also weighed imposing oil sanctions on Venezuela, the crumbling OPEC country. New penalties could cause Venezuela's shrinking oil production to tumble even further.
Will OPEC pump more?
The White House is probably hoping that Russia and OPEC reverse course next weekend in Vienna by agreeing to unleash more crude.
Oil prices tumbled last month after Saudi energy minister Khalid Al-Falih told CNNMoney that Saudi Arabia and Russia could supply more oil "in the near future."
OPEC has denied reports that the Trump administration asked the cartel to ramp up output.
"The US is important to us, but ... we have not received any official communication, or even unofficial communication, from the administration," Suhail Al Mazrouei, the head of OPEC, told CNNMoney this week.
Balancing act for OPEC
OPEC watchers say the cartel knows that oil prices could climb so high that they begin to hurt demand.
"OPEC doesn't want to see oil prices spike to $100 again," said Brian Kessens, portfolio manager at Tortoise, an energy investment firm. "OPEC is trying to find a sweet spot where everyone wins."
At the same time, the oil recovery has helped OPEC nations repair the damage the crash caused to their budgets. Saudi Arabia is also hoping to raise hundreds of billions of dollars by selling shares in its crown jewel, the state-owned oil giant Saudi Aramco.
"Will they hurt their own IPO by pushing oil prices down? That's a tough ask," DeHaan said.
Trump's complaints about oil prices underline the risk that higher gas prices will spoil the benefits of the Republican tax cuts. AAA estimates that drivers are spending $69 more per month to fill up than last summer.
About one-third of the direct benefit of the tax law could be wiped out by higher gas prices, according to Morgan Stanley.
Related: Why American oil can keep booming
Oil rebound has been great for Texas
Unlike Saudi Arabia, Trump can't wave a magic wand and cool off the oil market by ordering American companies to pump more. Besides, the United States is already churning out records amounts of oil.
In fact, the oil rebound has been a major boost to states that voted for Trump in 2016, including Texas and Oklahoma. Production has skyrocketed in the Permian Basin, the giant shale oilfield in West Texas and New Mexico, creating countless jobs along the way.
"US shale producers have come back in a roaring way," said Michael Tran, global energy strategist at RBC Capital Markets.
"OPEC has helped the economy more than President Trump would like to admit," he said.
Besides badgering OPEC, Trump has limited options.
One possibility: the administration could tap the Strategic Petroleum Reserve, the emergency stockpile of crude. Trump turned to it last year after Hurricane Harvey.
But energy analysts said there is no emergency now that would justify such a move.
"The SPR is not a political weapon to drive down oil prices before the midterm election," DeHaan said.