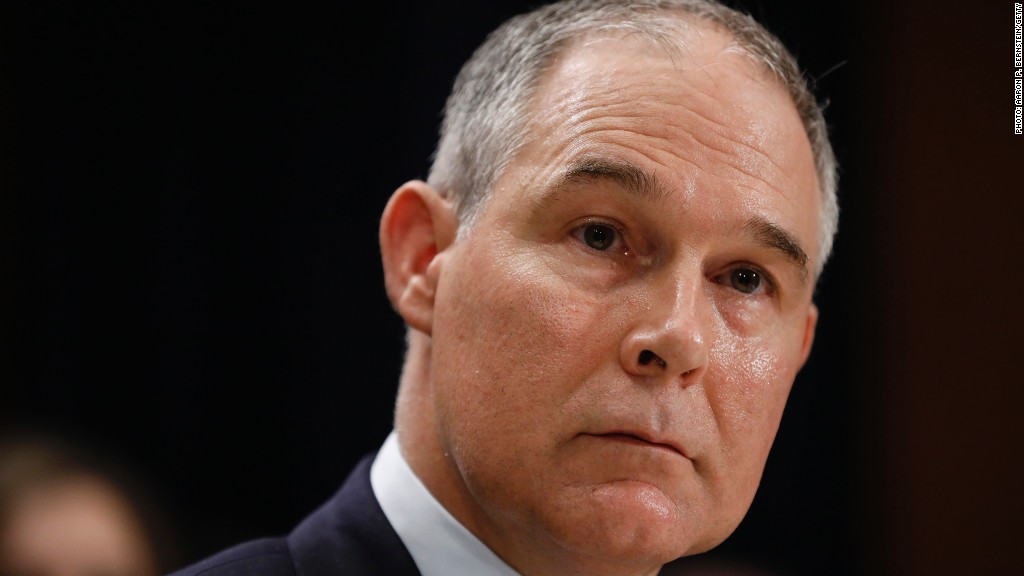 Laura Ingraham, the Fox News prime time host and conservative radio personality, became on Wednesday one of the first of President Trump's top supporters in the media to break from Scott Pruitt, the embattled administrator of the Environmental Protection Agency, and say he must either vacate or be dismissed from his position atop the federal agency.
Ingraham declared on Twitter that Pruitt's "BAD JUDGEMENT" was "HURTING" Trump, and that he's "GOTTA GO." The tweet, which came as Pruitt faces sustained negative media coverage over accusations of ethics lapses and wasteful spending and the EPA's aggressive posture toward the press, linked to a report that said Pruitt had his aide contact Republican donors to find his wife a job.
Related: EPA spokesperson calls reporter 'a piece of trash'
The comment from Ingraham, who in an email declined to elaborate further, could spell bad news for Pruitt. Ingraham has close ties to the president. She was considered in 2016 for the job of White House press secretary and previously advised Trump ahead of debates as a candidate. She has also been one of his top advocates on both TV and radio.
Ingraham's call for Pruitt to be replaced as EPA chief also marked one of the first times a key member of the conservative press has broken publicly from supporting him, even amid the scandals surrounding him.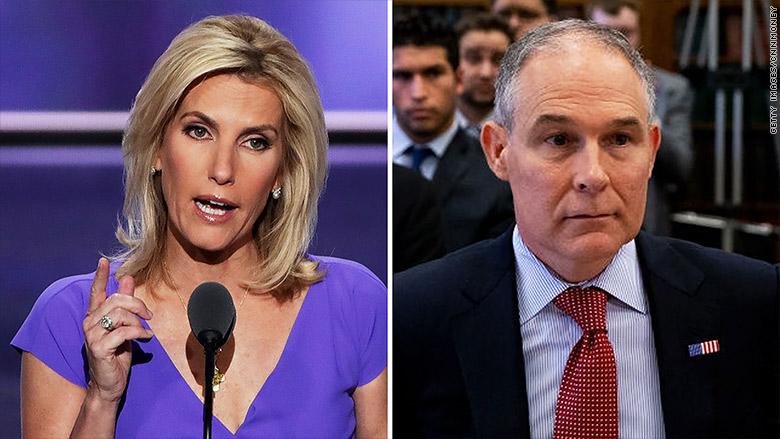 The view from supporters on the right has been that Pruitt has been one of the most effective members of Trump's cabinet, working aggressively to dismantle Obama-era regulations, and that is why he has faced critical reports in the media.
"Actually, he has to stay," Mark Levin, the conservative radio personality, author and weekend Fox News host, told CNN by email when asked about Ingraham's call for him to resign or be dismissed. "His policies on the whole have been outstanding."
Levin added, "I don't throw good people under the bus because the left targets them."
The conservative Wall Street Journal editorial board shared a similar view in an April editorial. The editorial, titled "Trump's Pruitt Test," said that Trump's "latest test of loyalty" will be whether he stands with Pruitt "as Washington's green political machine tries to oust" him from office "for supposedly grave ethics offenses."
A representative for the EPA did not return a request for comment.