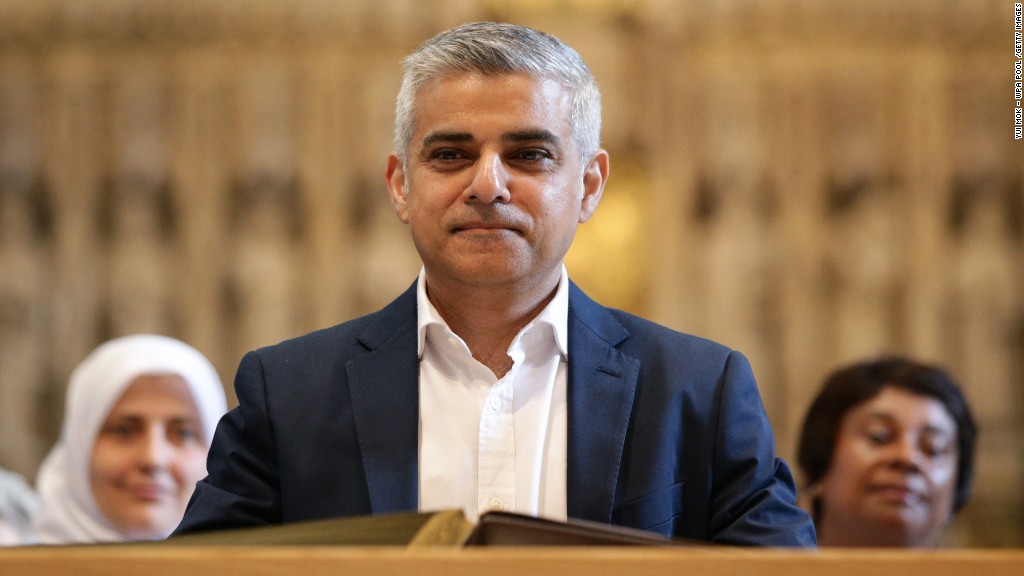 Brexit has some companies running scared. But not the tech industry.
Tech companies have announced a series of new investments in the United Kingdom even as major business groups warn that leaving the European Union could result in dire consequences.
The latest vote of confidence comes from US software titan Salesforce (CRM), which has committed to investing $2.5 billion over the next five years to help grow its business in the United Kingdom.
"Our commitment to driving growth, innovation and customer success in the region has never been stronger," CEO Marc Benioff said in a statement.
Salesforce has plenty of company. Amazon (AMZN) announced last week that it would hire another 2,500 workers in the United Kingdom, bringing its total workforce in the country to over 27,500.
Mubadala, an investment company based in Abu Dhabi, announced this week that it would team up with Japan's SoftBank (SFTBF) on a $400 million European tech fund based in London.
The latest flurry of announcements coincides with London Tech Week, a showcase event that draws the biggest names in the industry.
"The amount of investment in the tech sector has continued to grow," London mayor Sadiq Khan told CNNMoney on Monday. "We've had big announcements from Google (GOOGL), Apple (AAPL), Snapchat (SNAP), Amazon (AMZN) and many, many others — coming to London."
Related: Brexit could make UK car industry 'extinct'
According to the UK government, total venture capital funding in UK tech companies doubled last year to $7.8 billion.
That's a healthy amount, but still small potatoes when put up against the investment power of SoftBank, for example, which has joined forces with Saudi Arabia to raise a $100 billion tech fund.
So how does the tech optimism square with dramatic Brexit warnings from other industries?
London has developed a thriving tech ecosystem, thanks to language advantages, the availability of qualified programmers and an abundance of top universities.
Even in a messy Brexit, much of that ecosystem could be spared.
Business groups have warned that UK ports could collapse if Britain crashes out of the European Union — but most tech companies don't need trucks to move their products across borders.
Manufacturers also worry that Brexit could snarl their complicated parts supply chains. Again, not a major concern for most tech firms.
"I want clarity from my government. I want clarity from what will happen once we've left the European Union," said Khan. "But the underlying strength of our city is still there."
-- Samuel Burke contributed reporting.