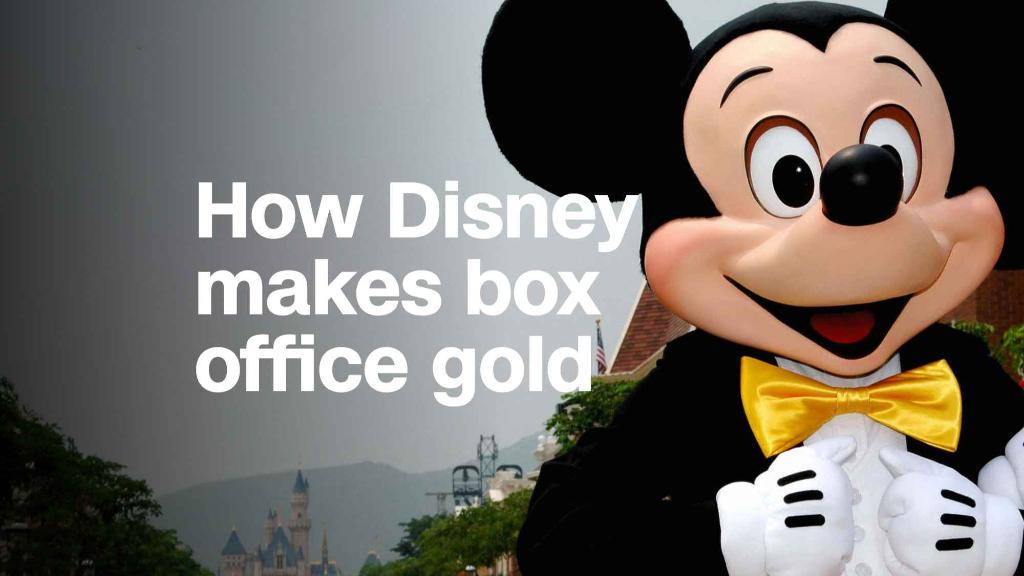 After a rare box-office setback with "Solo: A Star Wars Story," Disney is banking on a superhero family to save the day.
"Incredibles 2" raked in an impressive $71.5 million for its opening day on Friday and it is forecast for roughly a $170 million opening this weekend -- which would be a record for an animated movie. The long-awaited sequel to 2004's "The Incredibles" from Pixar Animation holds a 94% score on Rotten Tomatoes. If all goes as predicted, "Incredible 2's" box office windfall is just the kind of rebound Disney needs to get back on track.
For other studios, missing box office expectations the way "Solo" did would derail a whole summer. The spinoff fell well short of expectations, delivering the smallest opening for a "Star Wars" film since 2002. But Disney has mastered a box office strategy that allows it to move on to the next potential hit from one of its marquee production arms. The company has built a massive content vault that's made up of five major brands: Walt Disney Pictures, Disney Animation, Pixar, Lucasfilm and Marvel Studios.
In other words, despite "Solo's" lackluster box office performance, Disney knows it has another potential hit coming just a few weeks later, with more to come throughout the summer.
If "Incredibles 2" falls short, Disney can lean on its Marvel Studios production "Ant-Man and the Wasp" in July, a live action Winnie the Pooh movie in August and "Ralph Breaks the Internet: Wreck-It Ralph 2" in November. Disney is also releasing "Mary Poppins Returns," the sequel to the 1964 classic, on Christmas Day.
Disney has stuck to this approach in recent years, and it's paid off. The company has topped the domestic box office each year since 2016. And each year since 2013, Disney produced at least four of the top ten highest grossing films in the US, according to comScore (SCOR).
"Even with occasional missteps, Disney has a long-term reputation for delivering quality entertainment and extending the life of its properties to multiple generations," said Shawn Robbins, chief analyst at BoxOffice.com. "In the last 15 years, they've evolved from being known as a household name for kids to a reliable brand for nearly everyone."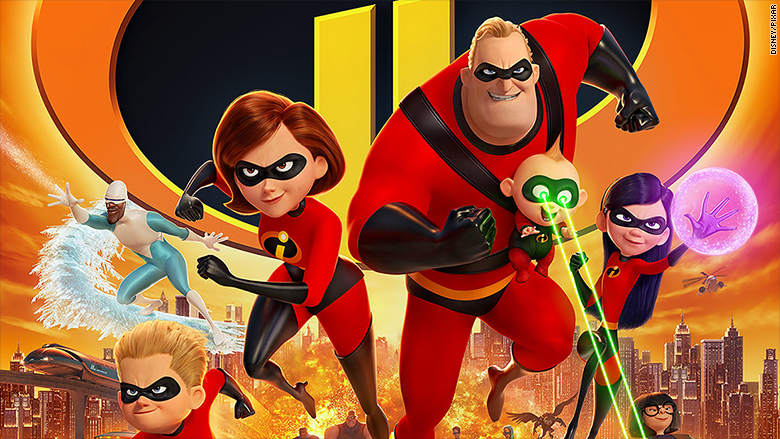 Related: Will 'The Incredibles 2' bring more power to animated sequels?
CEO Bob Iger and Walt Disney Studios chairman Alan Horn have kept to the company's tradition of bringing beloved characters and timeless stories to the big screen. Snow White and Pinocchio both appeared in novels or folklore decades before old Disney brought them to the silver screen. New Disney retells the stories of modern day mythical characters like Luke Skywalker and Tony Stark.
Critics of Disney's strategy argue that it could leave Hollywood bereft of creativity and originality -- especially if Disney beats out Comcast and acquires the content vault over at 21st Century Fox.
"Will Disney allow Fox to continue making movies aimed at a wide variety of audiences, some hitting and some flopping? Or will it push Fox into the same box as its other subsidiary studios, like Marvel and Pixar, responsible for a certain number of films per year, all of which are expected to set certain box office benchmarks?" wrote Todd VanDerWerff, Vox's critic at large. "If that's the case, then film fans will have lost something."
"Solo" shows that even the biggest brand in the universe isn't immune to brand burnout. If other, less-equipped studios attempt the Disney model, it's not likely they'll get similar results.
"We see other studios trying to copy Disney's strategies when that may not be in their best interests," Robbins added. "But only Disney can do Disney right now."