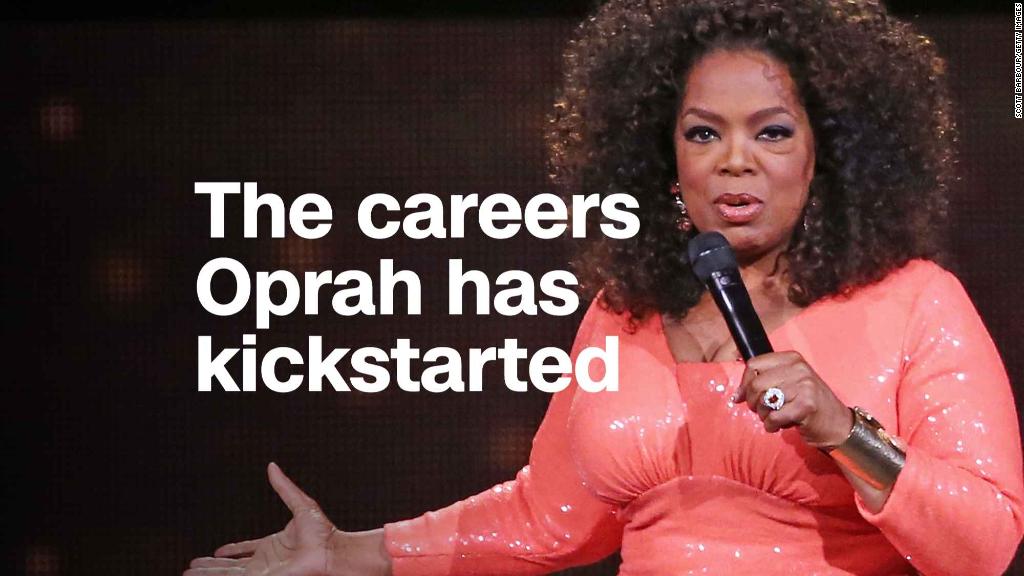 Apple has signed Oprah Winfrey to a multiyear deal for new original programs.
The marquee signing comes as Apple ramps up its original content portfolio and goes head to head with the likes of Netflix and Amazon in a war for consumers' attention.
"Together, Winfrey and Apple will create original programs that embrace her incomparable ability to connect with audiences around the world," the company said in a statement Friday. "Winfrey's projects will be released as part of a lineup of original content from Apple."
Apple did not specify whether Winfrey would appear in any of the shows, but she is expected to have an on-screen role as a host and interviewer. The company also declined to discuss financial aspects of the deal.
Apple said the deal will not affect Winfrey's contract with OWN, the television network she launched in 2011. Winfrey recently extended her contract there through 2025.
Apple, Amazon and Netflix have been racing to lock-in producers, showrunners and performers, and paying unprecedented sums to do so. Backed with enormous financial capital, their entry into Hollywood has radically changed the entertainment business and forced traditional studios to pay more for top talent.
In the last year, Apple has made deals for more than a dozen shows with big names like Reese Witherspoon, Steven Spielberg, Octavia Spencer and Kevin Durant.
Winfrey adds a new level of star power to that mix. The talk show host is a cultural force with a legion of loyal followers. Her speech at this year's Golden Globes ceremony launched a national fervor over the prospect of an Oprah 2020 presidential bid.
Related: Netflix announces multi-year production deal with the Obamas
But Apple and Winfrey are competing in a crowded landscape. Netflix recently signed former President Barack and former First Lady Michelle Obama in a multiyear deal that will see them producing and starring in original shows. Netflix also has a show hosted by David Letterman that features interviews with the world's biggest celebrities.
For Apple, bringing on Winfrey and other marquee names is a way to both keep people in the Apple universe of iPhones and Apple TV, and also to attract new customers who may decide that access to the company's original content is worth the buy-in.
It also gives Apple a way to add Hollywood talent that knows how to make great television -- something Apple has admitted it's still learning how to do.
"We don't know anything about making television," Apple senior vice president Eddy Cue told CNNMoney in March. "So what skills does Apple bring to that? And the viewpoint is: very little. There's other things we bring. We know how to create apps, we know how to do distribution, we know how to market. But we don't really know how to create shows."