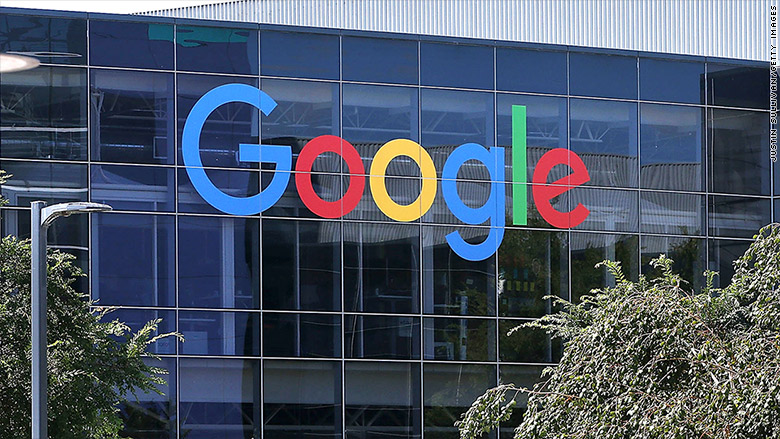 Google is buying a $550 million stake in Chinese e-commerce firm JD.com as part of a strategic partnership between the two companies.
The two tech firms announced Monday that they will join forces to sell goods online across Southeast Asia, the United States and Europe, competing with rivals like Amazon (AMZN) and Alibaba (BABA).
Under the deal, JD said it "plans to make a selection of high-quality products available for sale through Google Shopping in multiple regions."
The two companies also hope to combine Google's (GOOGL) technology with JD.com's (JD) expertise in managing supply chains for products.
JD, China's second largest e-commerce retailer after Alibaba, has had its eye on Western markets.
In February, CEO Richard Liu told The Financial Times that the Chinese company plans to challenge Amazon in Europe as early as 2019.
"This partnership with Google opens up a broad range of possibilities to offer a superior retail experience to consumers throughout the world," JD's chief strategy officer, Jianwen Liao, said in a statement Monday.
Related: It's not just Amazon: Chinese tech giants are selling groceries too
Like Alibaba, JD has already sought to expand its reach across Southeast Asia.
Google has struck other partnerships in an effort to compete with Amazon in e-commerce. Last year, it teamed up with Walmart to enable people to order the retail giant's products through Google Assistant.
Unlike Amazon, Google isn't able to offer its main services in China.
The company's most popular products -- its search engine, maps, Gmail and YouTube -- remain banned in the country. The announcement with JD on Monday made no mention of the companies partnering on initiatives inside China.
Google has recently been ramping up its investments in China and elsewhere in Asia. Earlier this year, it led a $120 million investment into Chinese sports streaming company Chushou and invested an undisclosed amount of money in Indonesian ride-hailing company Go Jek.