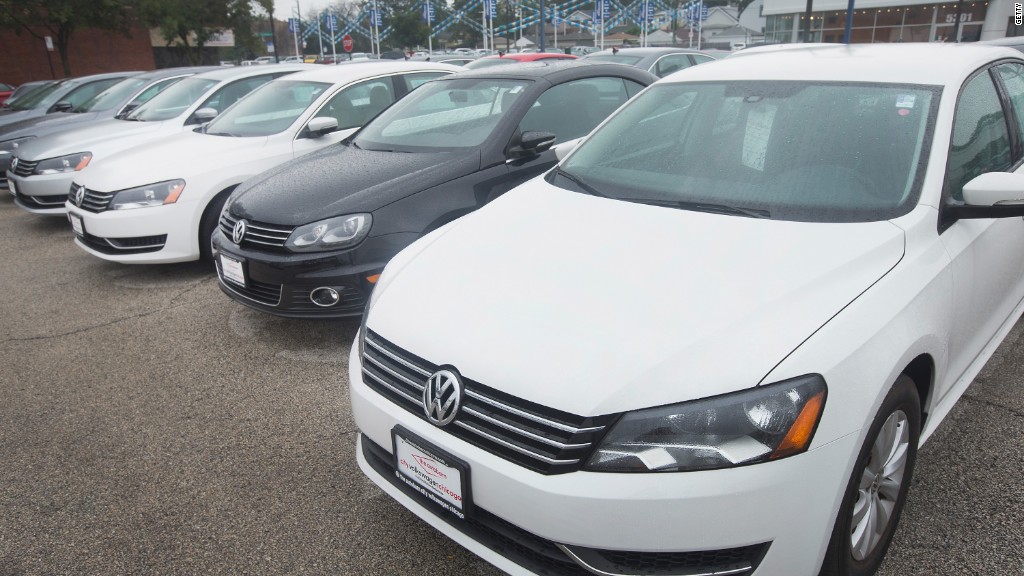 Audi has tapped its top sales executive to lead the company temporarily after the CEO was arrested.
The luxury German automaker announced Tuesday that Abraham Schot would take the reins after CEO Rupert Stadler was arrested as part of an investigation into emissions cheating.
Audi said Stadler asked to be released from his positions on the management boards of Audi and its parent company, Volkswagen.
Munich prosecutors said Monday that Stadler, who has worked for Volkswagen since 1990, had been detained because of concerns he could influence witnesses in an ongoing fraud investigation.
He is the highest-ranking Volkswagen executive to be arrested in connection to a costly diesel emissions scandal that burst into public view in 2015.
Related: Why Volkswagen can't ignore new diesel cover-up claim
Shares in Volkswagen (VLKAF) dropped nearly 3% on Tuesday.
Audi said it had agreed to suspend Stadler "until the circumstances that led to his arrest have been clarified." It said Monday that he would be considered innocent until proven guilty.
Volkswagen has admitted that it rigged millions of diesel engines to cheat on emissions tests.
The scandal sent its share price plunging, and trashed confidence among consumer and regulators in diesel technology. The episode has already cost Volkswagen over $30 billion in recalls, legal penalties and settlements.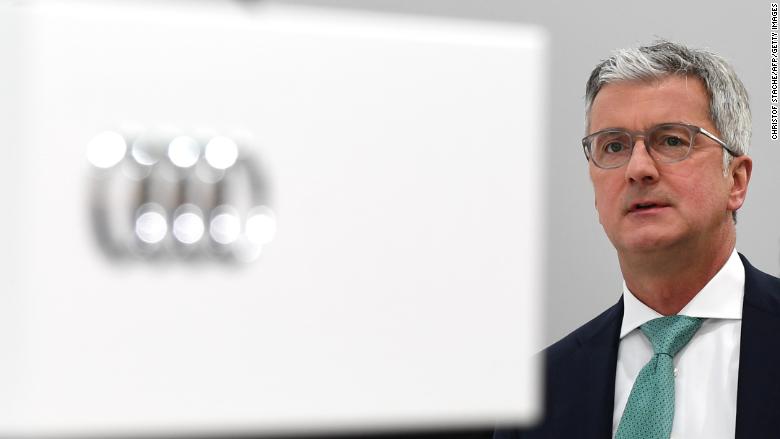 Volkswagen has overhauled its management and announced major investments in electric cars. But it has struggled to turn a page on the scandal.
Martin Winterkorn, the former chief executive officer of Volkswagen, was indicted last month by US prosecutors. He was charged with wire fraud, and conspiracy to defraud American customers and violate the Clean Air Act.
German prosecutors are also turning up the heat.
Last week, Germany imposed a €1 billion ($1.2 billion) penalty on Volkswagen. Prosecutors described it as "one of the highest fines ever imposed on a company in Germany."
Volkswagen still faces a shareholder lawsuit that has been filed in Germany. Stock and bondholders have also filed class actions in the United States. The cases revolve around whether Volkswagen withheld information from investors.
Global claims from shareholders, excluding those in the United States and Canada, total more than $10 billion, Volkswagen has said.