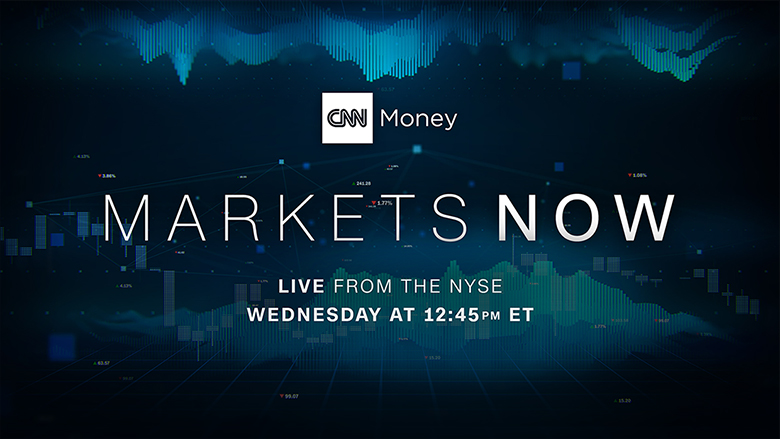 Fears of a trade war are preventing the market from reaching its full potential.
"We think clarity on this issue will be necessary for the market to move meaningfully higher," says Lindsey Bell, an investment strategist with CFRA Research. "Investors are transitioning from a fear of trade wars to a reality that trade wars may be underway."
Bell will join CNNMoney editor-at-large Richard Quest on "Markets Now" on Wednesday following another week of escalating trade tensions.
President Trump threatened on Monday to impose tariffs on an additional $200 billion worth of Chinese goods if Beijing follows through with its promise to retaliate against a previous round of US tariffs. The Dow slumped more than 300 points in response to the news.
Bell pointed to Boeing (BA) and Caterpillar (CAT), which do a lot of business with China, as two firms that have been particularly sensitive to escalations in trade tensions. Both companies fell nearly 4% on Tuesday. She added that uncertainty around trade could prevent CEOs from spending more on capital expenditures in the near term, and ultimately curtail growth.
Related: Watch 'Markets Now' here every Wednesday at 12:45 p.m. ET
CNNMoney's "Markets Now" streams live from the New York Stock Exchange every Wednesday at 12:45 p.m. ET. Hosted by CNNMoney anchor Maggie Lake and Quest, the 15-minute long program features incisive commentary from experts. Wednesday's show is the last until July 11, when the program will return.
Recent guests include BlackRock's (BLK) Rick Rieder, Stifel Chief Economist Lindsey Piegza and bitcoin bull Mike Novogratz.
You can watch "Markets Now" at CNNMoney.com/MarketsNow from your desk or on your phone or tablet. If you can't catch the show live, check out highlights online and through the Markets Now newsletter, delivered to your inbox every afternoon.
— CNN's Nathaniel Meyersohn contributed to this report.