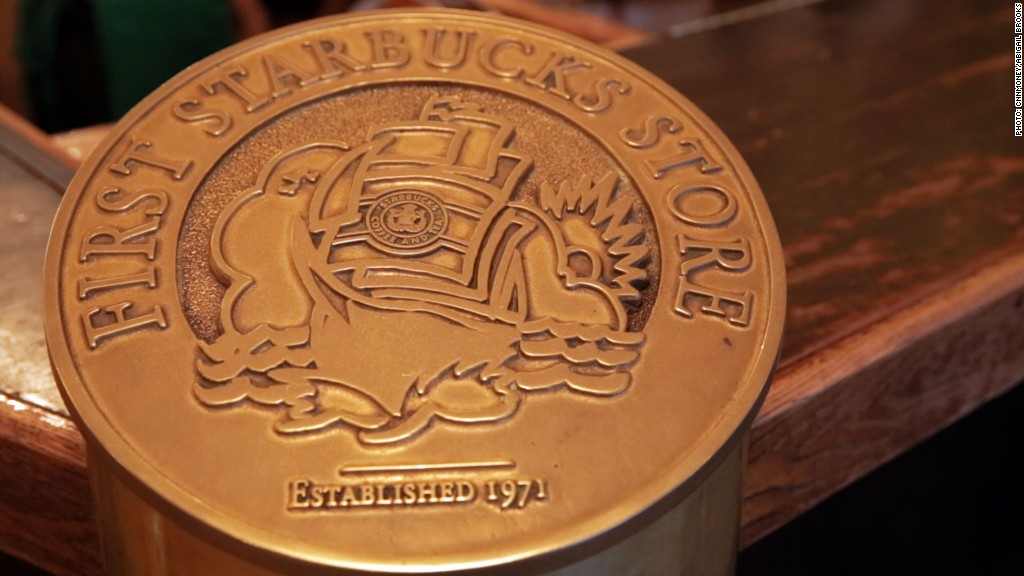 Starbucks will close 150 poorly performing company-operated stores next year, about three times as many as it typically closes.
The affected stores are located in mostly urban areas that are densely populated with Starbucks locations.
The company told investors late Tuesday that it expects same-store sales to grow just 1% for the quarter that begins next month, lowering its previous guidance. The stock slumped 3.5% in after-hours trading.
"Our recent performance does not reflect the potential of our exceptional brand and is not acceptable," Starbucks (SBUX) CEO Kevin Johnson said in a statement. "We must move faster to address the more rapidly changing preferences and needs of our customers."
Related: The latest brew from Starbucks and Chase: A prepaid card for collecting coffee points
"In this last quarter, we had an unplanned initiative related to the incident in Philadelphia that culminated in closing stores," Johnson said on a call from the Oppenheimer Consumer Conference on Tuesday afternoon. "It is not an excuse," for the 1% growth rate, he added. Chief Financial Officer Scott Maw said that the closures "had an impact."
Starbucks closed 8,000 stores on the afternoon of May 29 to offer about 175,000 employees mandatory anti-bias training after two black men were arrested at a store in Philadelphia while waiting for a friend. Outgoing chairman Howard Schultz said the training cost Starbucks "tens of millions" of dollars. The training also delayed the launch of Starbucks' spring and summer marketing campaign by about two weeks.
Related: You can now buy a Unicorn Frappuccino from Starbucks
To help boost sales, Starbucks will develop more healthy drinks, like low-sugar iced tea, for an increasingly health-conscious customer base. The company said that so far in 2018, Frappucino sales have fallen by 3%. Last year, sales of the sugary blended beverage were up 4%, compared to 5% in 2016 and 17% in 2015.
The company is also planning on boosting its digital initiatives and getting more customers to sign up for its app.