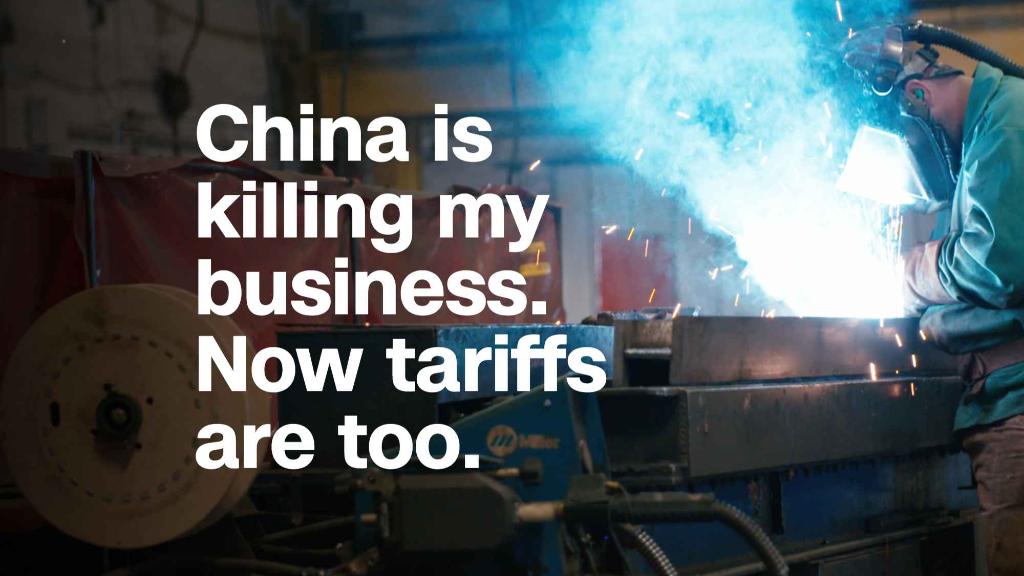 German automaker Daimler says its profits will fall this year, blaming the emerging trade war between the United States and China.
Daimler (DDAIF), the parent company of Mercedes-Benz, said in a statement late Wednesday that "the decisive factor" for cutting its profit forecast was the expectation that China will raise tariffs on vehicles imported from the United States.
Beijing said last week that cars are among the $50 billion worth of US products on which it will impose new tariffs of 25%. The measures are in retaliation for the Trump administration's tariffs on a similar amount of Chinese goods. The first waves of tariffs by both sides are expected to take effect on July 6.
Daimler shares dropped 4% in Frankfurt. Shares in its German rivals Volkswagen (VLKAF) and BMW (BMWYY) declined 2% and 3%, respectively.
Daimler is the first major global company to warn of a direct hit to its profits from the escalation in the trade conflict.
The automaker said the Chinese tariffs will result in "fewer than expected SUV sales and higher than expected costs," which won't be completely passed on to customers.
Related: China's economy shows signs of slowing. A trade war won't help
"This effect cannot be fully compensated by the reallocation of vehicles to other markets," the company said.
Mercedes has a plant in Vance, Alabama. It has said previously the majority of the SUVs it produces in Alabama are exported around the world but declined to provide China-specific data.
Mercedes said earlier this month that its sales in China topped 283,000 in the first five months of this year, a 17% increase from the same period a year earlier. The brand has said that more than two-thirds of the vehicles it sells in China are made in the country.
Daimler said in its statement Wednesday that it now expects its 2018 earnings before interest and taxes to be slightly below last year's level. Its earlier forecast had been that earnings would be slightly higher.
Related: How American cars are really sold in China
It cited several other factors that also contributed to the gloomier outlook, including a new worldwide certification process for light vehicles, a recall of diesel vans, and declining demand for its buses in Latin America.
The company's profit warning comes about a month after China announced it was cutting its existing tariffs on imported cars, from 25% to 15%.
Mercedes and BMW were expected to be among the brands most likely to benefit from the change, which is due to take effect on July 1. But Beijing's new retaliatory tariffs on American-made cars means companies exporting vehicles from the United States will only enjoy lower duties for a few days.