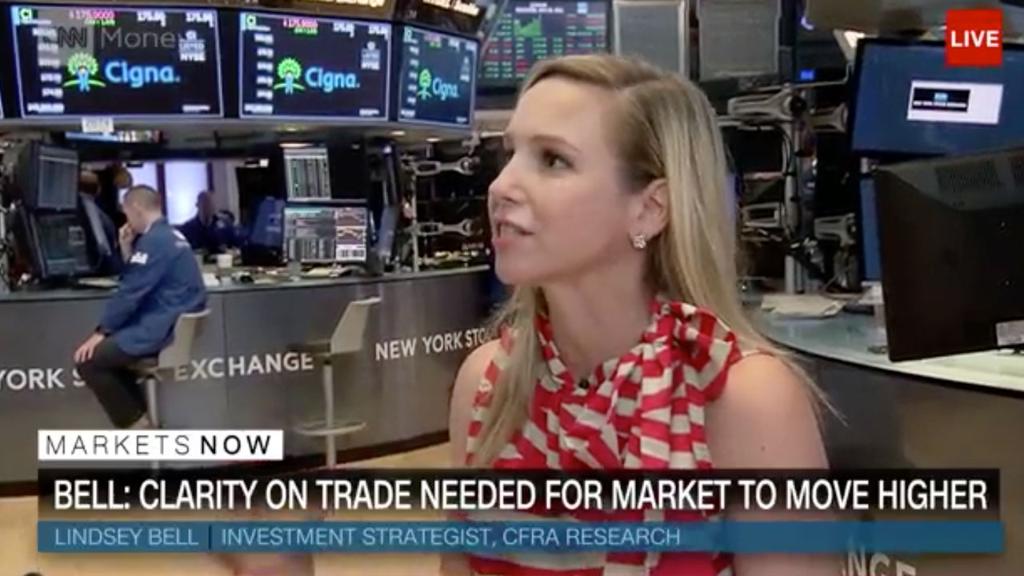 Investors looking for value should forego indexes in favor of individual stocks, says Lindsey Bell, an investment strategist with CFRA Research
"That's how you're going to find many better deals right now," Bell told CNNMoney editor-at-large Richard Quest on "Markets Now" on Wednesday.
Bell is particularly bullish on energy and technology stocks.
"We think energy is going to continue to rise with higher oil prices," she said, and tech will lead the market higher as other multinational companies, such as Boeing (BA) and Caterpillar (CAT), respond to global trade tensions.
But Bell also thinks there's a good chance companies will beat expectations, as they often do.
"Corporate management teams, between them and the sell-side analysts, they all kind of make the number just right so that they can beat expectations."
Overall, she said, it's a good time to be an investor. "We think ultimately that stocks are going to end higher over the next 12 months."
Related: Watch 'Markets Now' here every Wednesday at 12:45 p.m. ET
CNNMoney's "Markets Now" streams live from the New York Stock Exchange every Wednesday at 12:45 p.m. ET. Hosted by CNNMoney anchor Maggie Lake and Quest, the 15-minute long program features incisive commentary from experts. Wednesday's show is the last until July 11, when the program will return.
Recent guests include BlackRock's (BLK)Rick Rieder, Stifel Chief Economist Lindsey Piegza and bitcoin bull Mike Novogratz.
You can watch "Markets Now" at CNNMoney.com/MarketsNow from your desk or on your phone or tablet. If you can't catch the show live, check out highlights online and through the Markets Now newsletter, delivered to your inbox every afternoon.