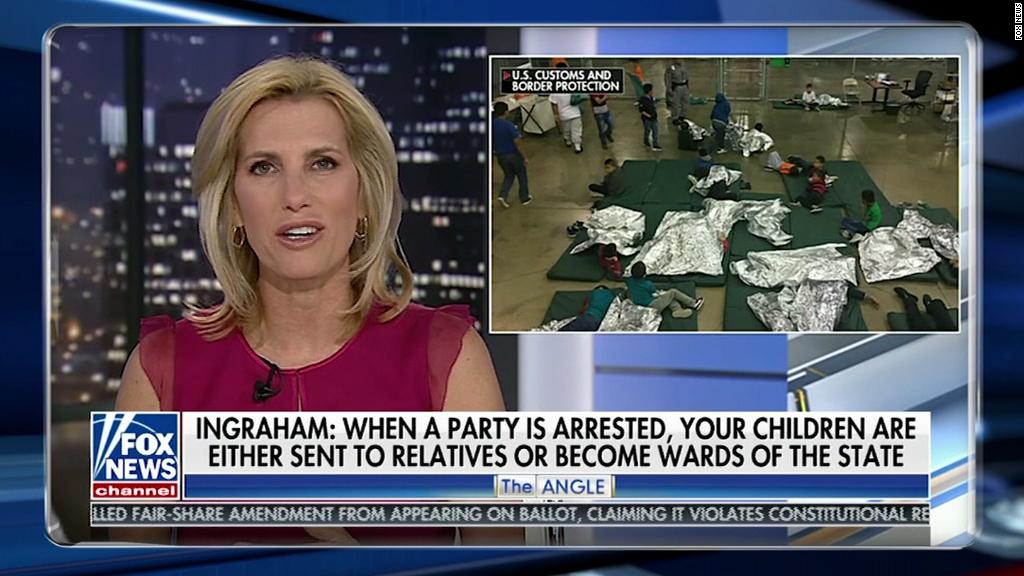 MSNBC's Rachel Maddow ended the night in tears. So did many of her viewers.
Maddow, one of the most popular hosts on cable news, choked up while sharing a news story about what's happening to the youngest migrants who are separated from their parents at the southern US border.
Maddow later apologized via Twitter for the tearful broadcast. But viewers responded by expressing sympathy and saying that they, too, were heartbroken by the story.
The emotional moment crystallized days of TV coverage of the Trump administration policy that results in the breakup of families that cross into the United States illegally.
"The AP has just broken some new news," Maddow said at the end of her 9 p.m. program on Tuesday.
"This is incredible," she said, while beginning to read from an Associated Press report.
It described how toddlers are being detained.
"Trump administration officials have been sending babies and other young children forcibly separated from their parents at the US-Mexico border to at least three 'tender age' shelters in South Texas," The AP reported.
Related: American CEOs call out Trump's 'heartless, cruel' border policy
Maddow had a hard time reading the first sentence. Choking back tears, she said to her control room, "I think I'm going to have to hand this off."
She said "sorry" and passed the TV baton to 10 p.m. host Lawrence O'Donnell. She turned her body away from the camera, as if ready to stand up and leave. She waved goodbye to the camera.
Maddow fans on social media said they hadn't seen an episode of her show like that before.
She quickly took to Twitter to apologize and link to the AP story, which said that lawyers and medical providers have witnessed "rooms of crying preschool-age children in crisis."
"Again," she tweeted, "I apologize for losing it there for a moment. Not the way I intended that to go, not by a mile."
Related: Corey Lewandowski on undocumented child with Down syndrome separated from mother: 'Womp womp'
Maddow's tears were a sharp contrast to a Fox News segment earlier in the evening. Former Trump campaign manager Corey Lewandowski, speaking as a guest on Martha MacCallum's Fox show, said "womp womp" when another guest, Zac Petkanas, shared the story of a 10-year-old girl with Down syndrome who was allegedly separated from her mom.
Lewandowski's dismissive remark quickly went viral.
"How dare you. How absolutely dare you," Petkanas said in response.
Lewandowski has not apologized.