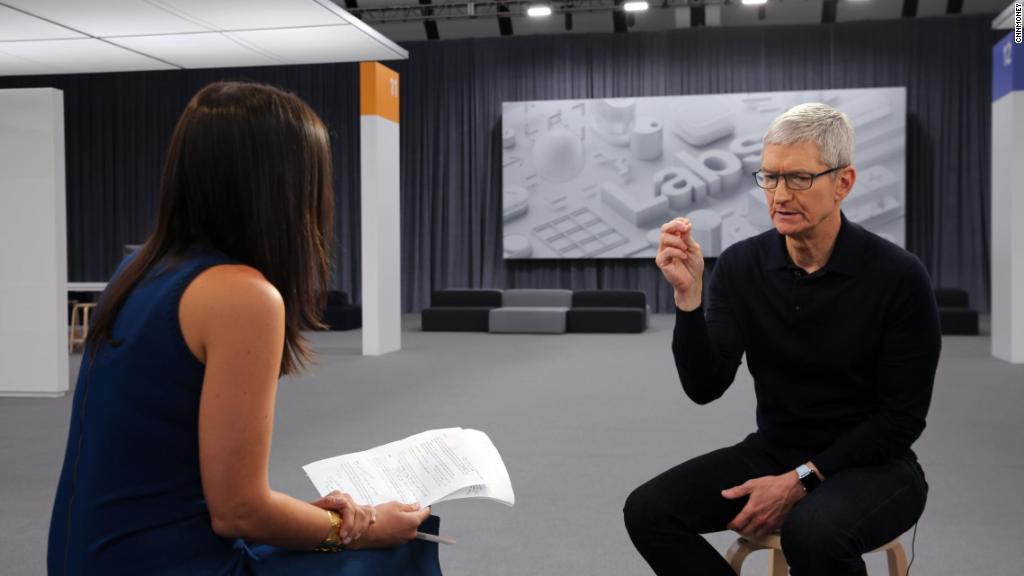 Apple is teaming up with Sesame Workshop for a brand new slate of children's programming, the tech giant announced on Wednesday.
The deal, which doesn't include the nonprofit organization's most famous brand "Sesame Street," will include a live-action series, an animated series and a puppet show. Apple did not disclose the financial aspects of the agreement.
"Sesame Street" will continue to air on PBS and on HBO, which struck a deal in 2015 to distribute the beloved children's show for five years.
The partnership with Sesame Workshop is Apple's first foray into children's programming. Last year, Netflix poached producer Melissa Cobb from Dreamworks Animation to lead the streaming service's kids and family content team. Cobb's hiring came a month after Disney said it would be taking its content, including Pixar and Disney Animation films, off of Netflix and create its own service in 2019.
Apple has been on a spending spree in recent weeks. The Wall Street Journal reported last summer that Apple is said to be spending $1 billion on original content this year. For comparison, Netflix has alloted $8 billion for shows and programs in 2018.
Apple struck a multiyear deal with Oprah Winfrey last week for new original programs. The company did not specify whether Winfrey would appear in any of the shows, but it's expected that she would be on-screen as a host and interviewer.
Related: Oprah strikes deal with Apple as new Hollywood content wars heat up
On Tuesday, Apple reportedly ordered an immigration anthology series, "Little America," from Kumail Nanjiani and Emily V. Gordon, the writers of last year's acclaimed romantic comedy "The Big Sick."