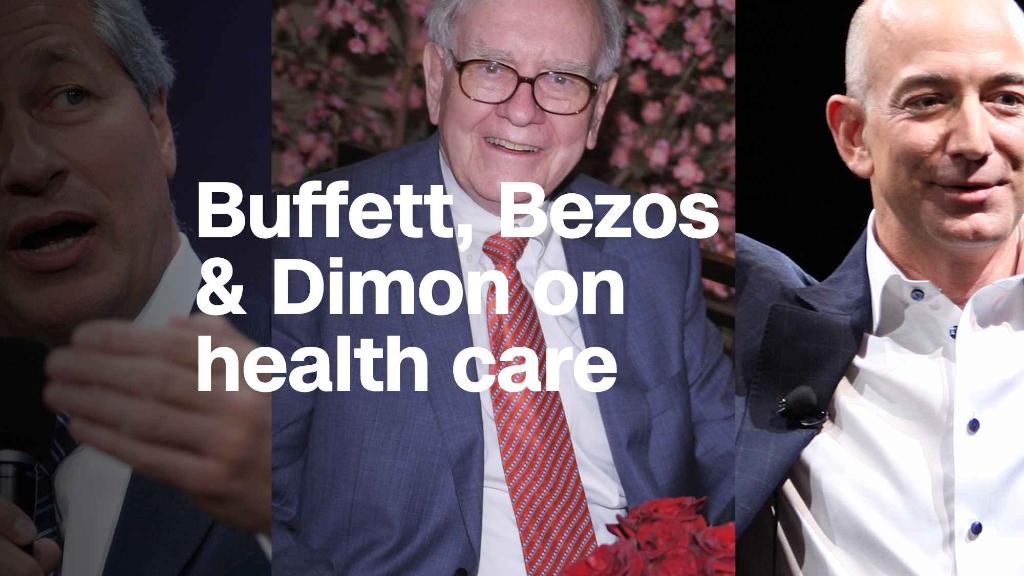 Amazon, Berkshire Hathaway and JPMorgan Chase announced the leader of their new health care company.
Dr. Atul Gawande, a renowned surgeon and writer, has been named CEO of the new health care venture.
Gawande practices general and endocrine surgery at Brigham and Women's Hospital in Boston and is a professor at Harvard Medical School. He's a staff writer for The New Yorker and has written four New York Times bestsellers, most recently "Being Mortal" on end-of-life care.
The companies' executives, Amazon's (AMZN) Jeff Bezos, Berkshire Hathaway's (BERK) Warren Buffett and JPMorgan's (JPM) Jamie Dimon said in January that their companies would work together to give their combined 840,000 employees better health care choices. The CEOs hope to bring down costs, both for their workers and their companies.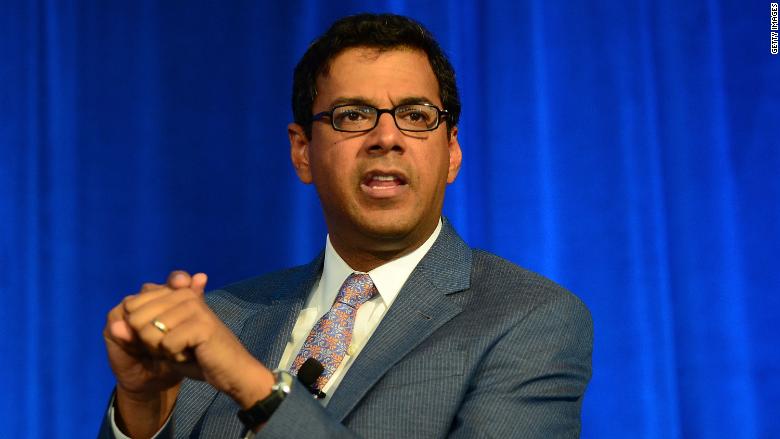 "Jamie, Jeff and I are confident that we have found in Atul the leader who will get this important job done," Buffett said in an announcement Tuesday.
"We said at the outset that the degree of difficulty is high and success is going to require an expert's knowledge, a beginner's mind, and a long-term orientation," said Bezos. "Atul embodies all three, and we're starting strong as we move forward in this challenging and worthwhile endeavor."
Not much is known about the venture -- it remains unnamed. But it is trying to tackle one of the nation's thorniest and priciest problems: soaring health care costs. Buffett called the issue "a hungry tapeworm on the American economy" at the time the effort was announced.
Other employers have attempted to rein in spending on medical care, but few, if any, have had much success.
Gawande, who was not available for an interview, will remain his positions at the hospital and Harvard, as well as continue to write for the New Yorker, according to Ariadne Labs, which he co-founded in 2012 to look for solutions for heath care problems, including fragmented primary health care practices.
"I have devoted my public health career to working with colleagues to build scalable solutions for better health care delivery in the US and across the world," Gawande said in a statement. "Now, I have the support of these remarkable organizations to pursue this mission for their employees and families in ways that incubate better models of care for all."
In a 2015 New Yorker piece titled "Health Cares' Price Conundrum," Gawande writes that "cutting costs for privately insured patients also requires addressing prices. And that's a different matter entirely." He highlights the importance of efforts to shift the nation's system away from paying for each service rendered to paying for patients' overall outcomes. It builds on an earlier New Yorker story he wrote that looked at the high cost of health care in McAllen, Texas.
Gawande's selection puzzled at least a few health policy experts since he is not known to be an expert on the business and financing of health care. He has focused more on improving the delivery of care by hospitals and doctors, as well as other policy issues, said Gerard Anderson, a professor of health policy and management at Johns Hopkins University. Gawande has co-authored many research papers aimed at improving safety in surgery.
He may try to use the heft of the three companies to change their relationship and contracts with providers, saving money that way. But restructuring the system could be difficult since Amazon, Berkshire Hathaway and JPMorgan are not the dominant employers in any of their cities, Anderson said.
It's possible Gawande, who was a Rhodes Scholar and a MacArthur genius grant recipient, will try a different approach. Amazon, after all, is known for upending the markets they enter.