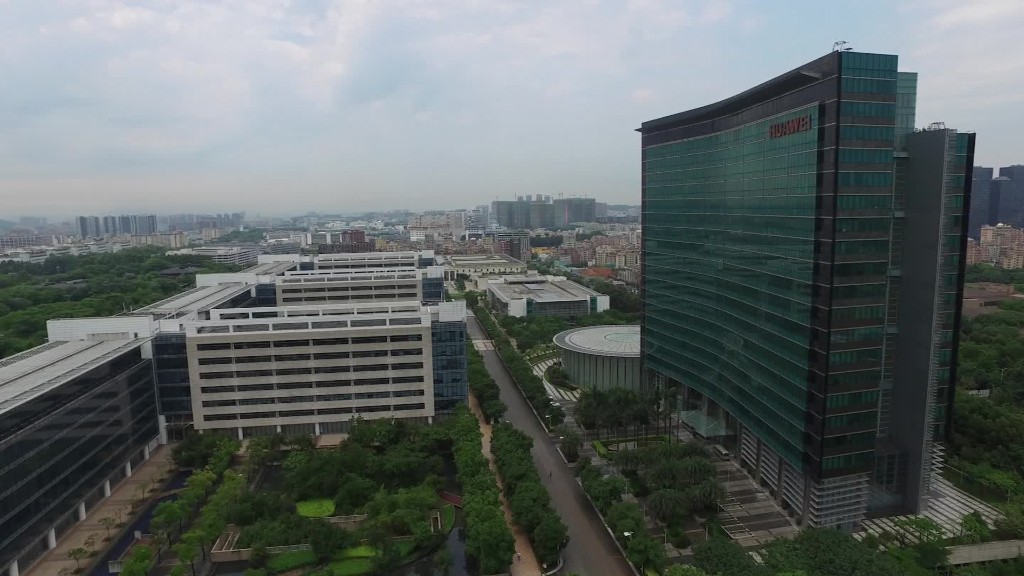 The rising profile of one of China's top smartphone makers has helped make it a dream employer for Chinese students.
Xiaomi, the Beijing-based electronics firm known for its affordable iPhone alternatives and internet-enabled rice cookers, has been ranked as one of the companies where students would most like to work after graduation, according to a new survey by research firm Universum.
It's the first time Xiaomi has been included in Universum's annual list of most popular companies, which is based on a survey of more than 55,000 students.
Engineering majors voted it the fourth most desirable employer in China, while business students ranked it 24th.
Related: How Xiaomi is going after Europe
The company's sudden jump in popularity suggests students are impressed by its recent performance, said William Wu, Asia Pacific vice president at Universum.
Xiaomi, which is preparing for a highly anticipated IPO, was the fifth biggest seller of smartphones in the world last year, according to research firm IDC. It has enjoyed international success, overtaking rivals like Samsung to become the best-selling smartphone brand in India.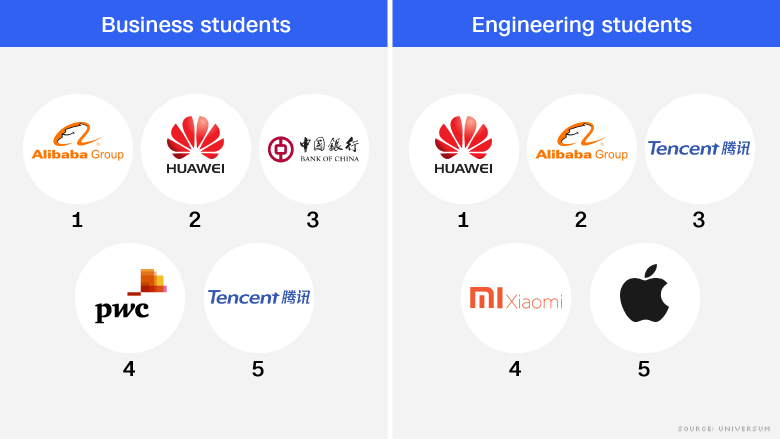 It joins other homegrown Chinese tech companies near the top of Universum's rankings.
For the third year in a row, Alibaba (BABA) and Huawei were the top choices for business and engineering students respectively. Social-networking giant Tencent (TCEHY), which is often compared to Facebook, also ranked highly.
And e-commerce is now the most popular sector for graduates in China, with more students saying they'd like to work at online retailers such as JD.com (JD) and Amazon (AMZN).
Related: How to land a job in China's booming tech sector
According to the survey, Chinese students say the most important factors in choosing an employer are opportunities to advance their careers and to take part in a "creative" work environment.
Having a sense of work-life balance is also highly valued, including the ability to have flexible working hours.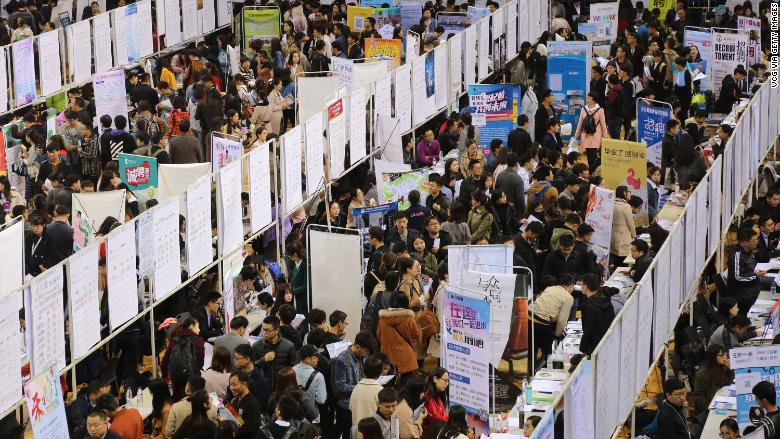 Wu predicts the trend will continue. Young Chinese people today care increasingly about "intangible things" rather than just how much money they will make, he told CNNMoney.
"The working environment, the culture, the friendliness, the respect for people -- I think those things will get more attention," he said.