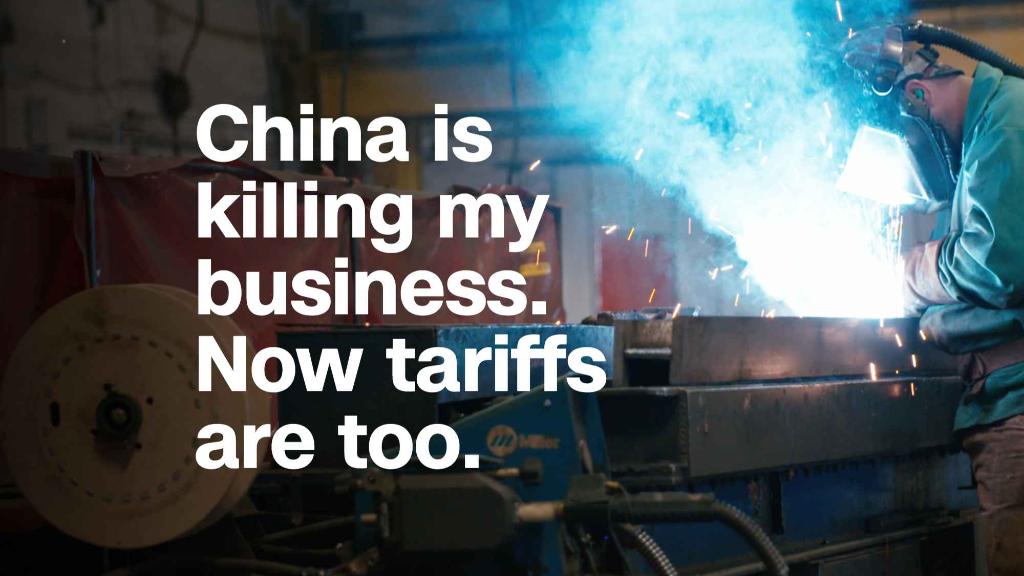 The start of a trade war between the United States and China comes at an inconvenient time for the Chinese economy.
In recent weeks, concerns have been mounting that growth in the world's second-biggest economy is cooling faster than previously expected. Weaker Chinese growth will have repercussions for big trading partners, such as the United States and Europe, and for global companies who do business there.
Now, an intensifying clash with the United States is adding to the difficulties. Both sides announced tariffs on $50 billion of each other's products last week, and President Donald Trump upped the ante further on Monday with a threat to impose duties on at least another $200 billion of Chinese goods.
"The trade dispute is escalating at a time when doubts about the domestic economic picture are rising," Mark Williams, chief Asia economist at research firm Capital Economics, wrote in a research note last week.
The Chinese economy performed strongly last year, growing 6.9%, according to government figures. That momentum continued into the start of this year, but many economists were skeptical it would hold. Signs of a slowdown are starting to appear.
Related: America risks killing the global growth it needs
Official economic data for last month showed that growth in important areas like exports, investments by companies and consumer spending all declined compared with the same month a year ago.
The numbers "suggest a broad-based slowdown is now emerging, and we expect this to continue," said Louis Kuijs, head of Asia economics at research firm Oxford Economics.
He predicts China's economy will grow 6.4% this year, or slightly below the Chinese government's growth target for of about 6.5%. Some analysts have repeatedly questioned the accuracy of official GDP data.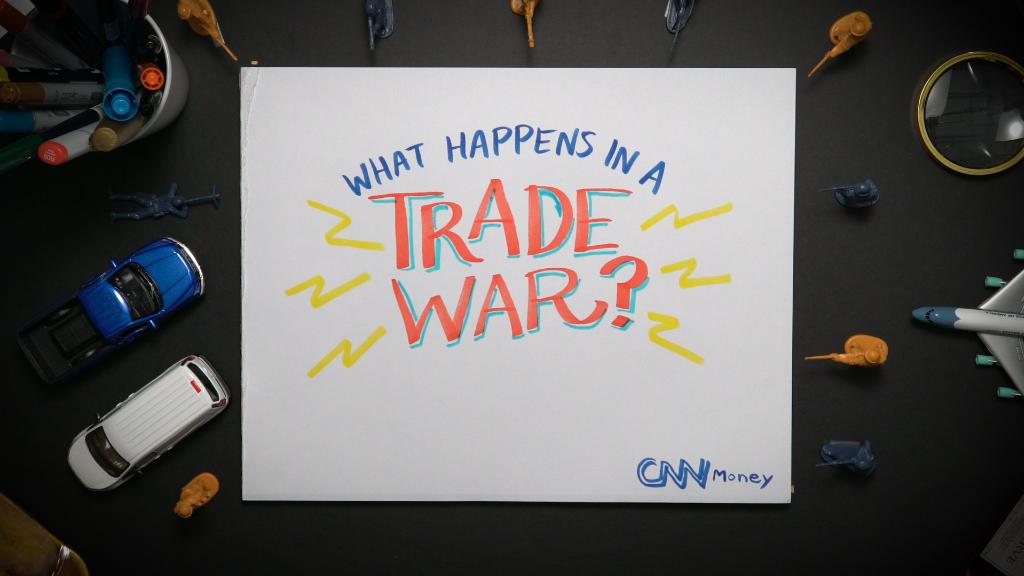 The deepening trade fight with the United States is likely to contribute to the loss of momentum.
Haibin Zhu, chief China economist at JPMorgan, estimates that US tariffs on Chinese exports could slice between 0.1 and 0.5 percentage points off Chinese economic growth, depending on the scale and intensity of the tariffs.
The fallout may spread beyond the direct impact of tariffs, too, hurting business confidence and delaying investment decisions in the country, Zhu added.
Weaker growth ahead
That's even more of a concern after the recent soft economic data.
"Economic growth appears likely to weaken further over the second half of the year," said Capital Economics' Williams.
Some economists say a key reason for the apparent slowdown is the Chinese government's push to rein in the huge levels of debt in the country, which have risen sharply since the global financial crisis a decade ago.
Related: Storm clouds are gathering over the global economy
By the middle of last year, debt was more than two and a half times the value of the entire Chinese economy, according to the Bank of International Settlements. Ratings agencies Moody's and S&P last year downgraded China's credit rating.
Xi and other top officials have talked about reducing risks in China's financial system, which is often referred to as "deleveraging." They have also tried to crack down on China's huge shadow banking sector in which murky forms of lending are kept off banks' official balance sheets.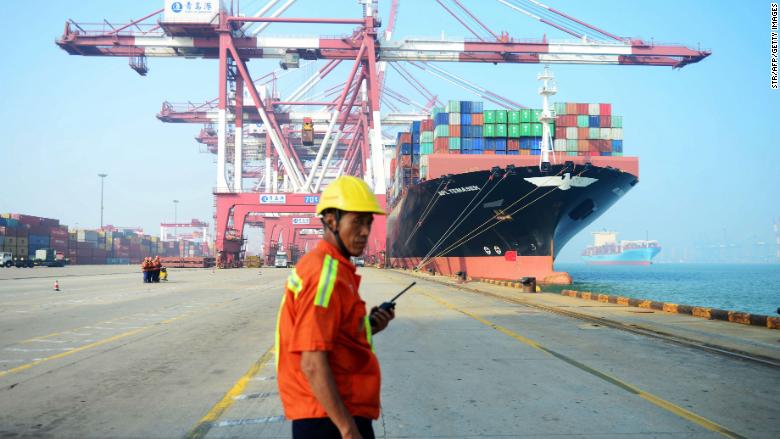 'The most critical period'
Analysts have been skeptical of the government efforts to get a handle on debt, but some now say the measures have become more meaningful and are starting to weigh on growth. A trade war could throw a wrench in the works.
"The escalation of [the] US-China conflict is happening during the most critical period of China's deleveraging and de-risk efforts," said JPMorgan's Zhu.
If waves of US tariffs start to damage the economy, analysts say Chinese policymakers may drop the efforts to tackle risky lending and return to old habits.
"China's leaders will feel confident that they have the ability to loosen policy to cushion the blow if needed," Williams said. "China is good at economic stimulus."
Related: Where to invest in a trade war
Following the latest US trade threats this week, People's Bank of China Governor Yi Gang told state-run media that "China is in good position to cope with all kinds of trade frictions."
Some analysts have stressed that there are still bright spots in the Chinese economy. Betty Wang, senior China economist at Australian bank ANZ, points out that manufacturing and real estate — two big economic growth engines — are still doing well.
"There are some positive signs in the economy, which prevent us from being overly pessimistic about the economic outlook," Wang said.