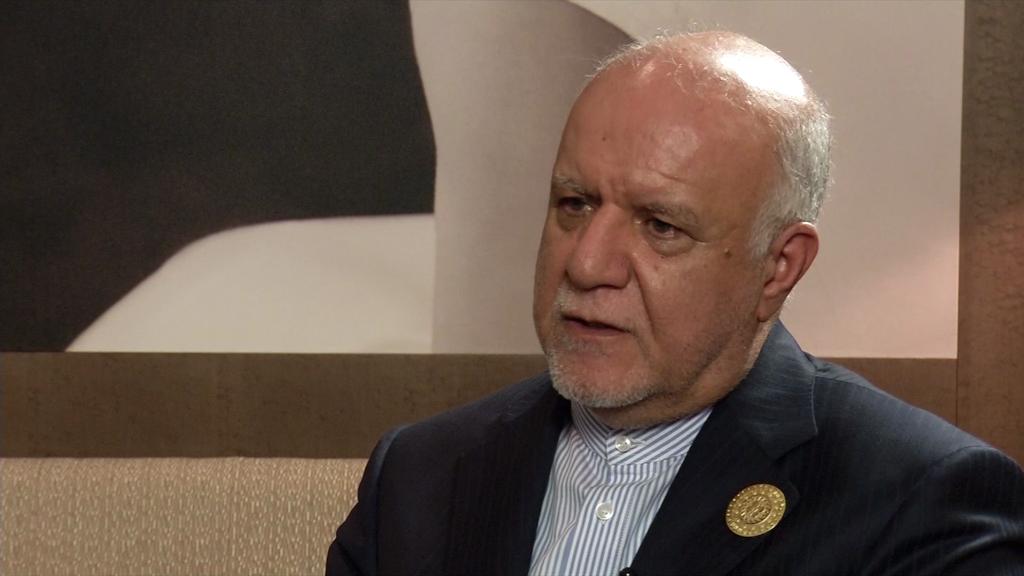 Iran says that OPEC and other major oil producers should stick with an agreement that curbs output.
Iranian oil minister Bijan Zanganeh said in an exclusive interview on Wednesday that previously agreed limits on production remain the best way to balance global oil supply, demand and prices.
Zanganeh told CNNMoney's Emerging Markets Editor John Defterios that OPEC and other major producers should address rising prices by increasing output to the maximum allowed under the terms of the agreement, which came into force in 2017.
"It can be [the solution]," he said.
According to the International Energy Agency, there was an average of 460,000 barrels per day of spare capacity in May under the terms of the agreement.
Zanganeh was speaking ahead of a highly-anticipated meeting in Vienna, Austria, on Friday where OPEC members could move to ease the production cuts.
The meeting is expected to be a tense affair. Big oil consuming nations such as India have been calling on the producers to pump more barrels following a sharp rise in prices.
The supply curbs were due to continue until the end of 2018, but Russia and Saudi Arabia have been public about their willingness to boost production sooner if necessary.
Iran has led calls to leave production steady.
Related: OPEC and Russia to pump more oil 'in the near future'
Global oil supplies were already getting tight before President Donald Trump vowed to exit the Iran nuclear deal and impose "powerful" sanctions on the OPEC nation.
Iran ramped up its oil production by 1 million barrels per day after sanctions were lifted in early 2016 under the Obama administration. At least some of that oil is now likely to be pulled from the market.
Zanganeh said that Iran would try to maintain its export levels in the face of US sanctions.
Related: Shale exec: US will be the world's biggest oil producer by the fall
Trump has repeatedly blasted OPEC in recent weeks for a spike in oil prices that threatens to slow America's cruising economy.
"OPEC is an independent organization," Zanganeh said on Wednesday. "OPEC is not part of the Department of Energy of the United States."
-- Chris Liakos, Charles Riley and John Defterios contributed reporting.