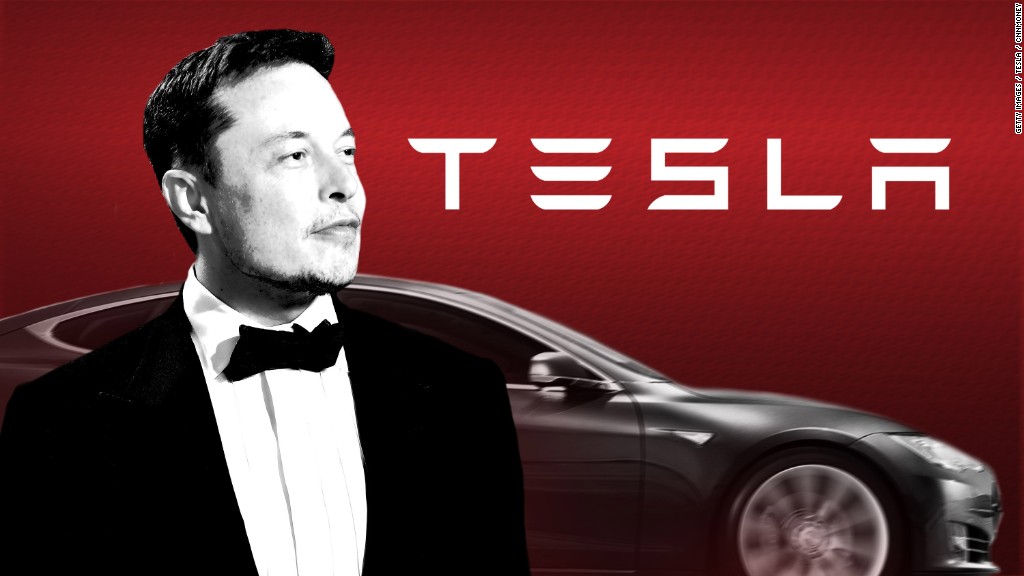 Tesla Wednesday sued an ex-employee accused of hacking its manufacturing operating system and stealing company data.
But that ex-employee is fighting back, saying he's being targeted by Tesla for trying to bring problems at the company to light.
"I am being singled out for being a whistleblower. I didn't hack into system. The data I was collecting was so severe, I had to go to the media," said Martin Tripp, the defendant in Tesla's suit, told CNNMoney soon after the suit was filed.
Tesla filed the suit in federal court in Nevada Wednesday against Tripp, 40, of Sparks, Nevada, who had worked at its massive lithium battery Gigafactory since October 2017. Tesla (TSLA) asks for unspecified financial damages and to be able to search Tripp's computers and personal USB and electronic storage devices, email accounts, cloud-based storage accounts, and mobile phone call and messaging history.
The suit says that he "hacked the company's confidential and trade secret information and transferred that information to third parties." It said he placed software on the computer system that would continue to run even when he left the company. It claims the data stolen from Tesla includes dozens of confidential photos and a video of Tesla's manufacturing system.
CEO Elon Musk sent an email to Tesla employees late Sunday saying that an employee had admitted to "quite extensive and damaging sabotage to our operations," however the suit itself does not use the word sabotage. Musk's email did not identify Tripp by name.
Related: Tesla spontaneously catches fire with no crash
But Tripp told CNN he was fired within the last week and sued by Tesla because he was trying to warn investors and the public about problems at the electric carmaker. He said that he discovered that 1,100 damaged battery modules were installed in Model 3 cars that are on the road today. He said that he was also concerned about excessive scrap that is being stored in a dangerous manner on Tesla's property in Nevada that will be expensive to safely dispose of in the future. And he claims that Tesla inflated the number of Model 3's it made when it said it had built 2,020 of the cars in the seven days prior to a much anticipated April 3 report. Tripp said the actual number is closer to 1,900.
The suit charges that statements Tripp made about damaged battery modules were false and that no damaged batteries were ever used on cars. And it said he vastly exaggerated the amount of scrap Tesla is producing.
Related: Device to trick Tesla Autopilot banned from sale in US
Tripp also told CNNMoney he did not have the ability to make changes to the operating system at Tesla, and that he only did computer work that he had been hired to do in his role as a process technician.
The ex-employee said he contacted several media outlets about his allegations and spoke at length to one of them. But that outlet has yet to do a story about it.
Tesla's suit said that Tripp had complained he was not given a senior enough role at the company and that when managers identified problems with his job performance and reassigned him, he expressed anger with the reassignment. Tripp denied ever wanting a promotion or complaining about his position.
Tesla did not immediately responded to a request for comment on Tripp's allegations, and none of the facts in those allegations could be verified.