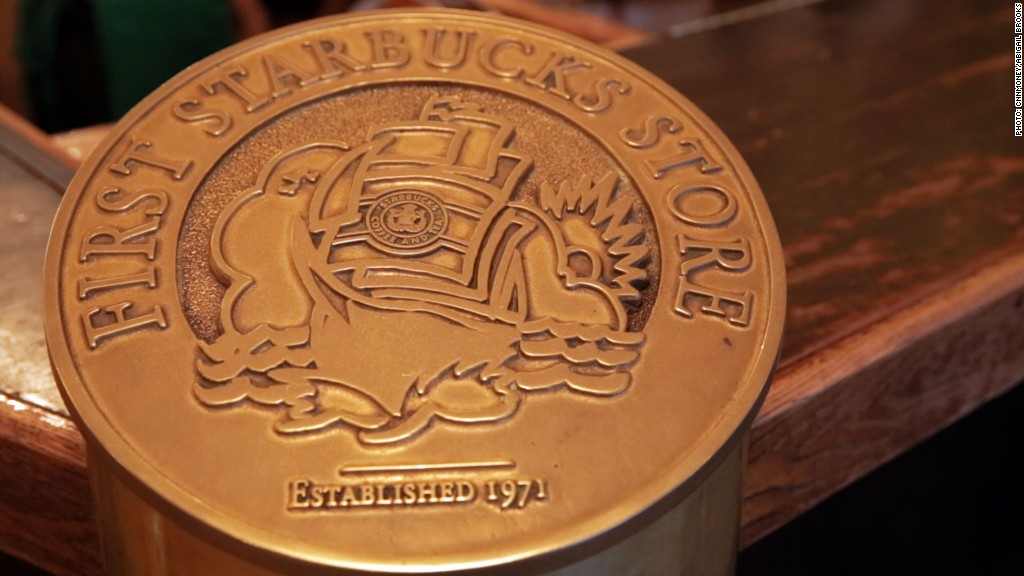 Drinks no one wants, too many stores, not enough innovation.
Starbucks' new CEO Kevin Johnson identified these as the main problems bugging US Starbucks. He has a plan to fix them.
"Our recent performance does not reflect the potential of our exceptional brand and is not acceptable," Johnson said during the Oppenheimer Consumer Conference on Tuesday. "This next chapter starts to think about growth at scale."
Johnson thinks that in the United States, the coffee chain is being dragged down by out-of-date beverages and some underperforming stores. He expects sales to grow just 1% next quarter. The stock fell 9% between Wednesday and Thursday.
But mobile payments and an improved digital strategy offer a huge opportunity for growth, Johnson believes. And Starbucks can get even bigger.
Related: Starbucks says it will close 150 stores next year
Healthier drinks
One of Starbucks' problems is that customers have turned on Frappuccinos.
In 2015, Frappuccino sales were up 17% compared to the previous year. That figure fell to 5% in 2016, 4% in 2017 and is down 3% so far this year.
Starbucks said Frappuccino sales are down because people have become more health conscious.
To combat declining Frappe sales, Starbucks is offering lower-sugar cold beverages like iced tea and iced cold foam cappuccinos. For the first time this year, the company expanded its Happy Hour beyond just Frappuccinos, and made the discounts available only to customers who register online or use the Starbucks app.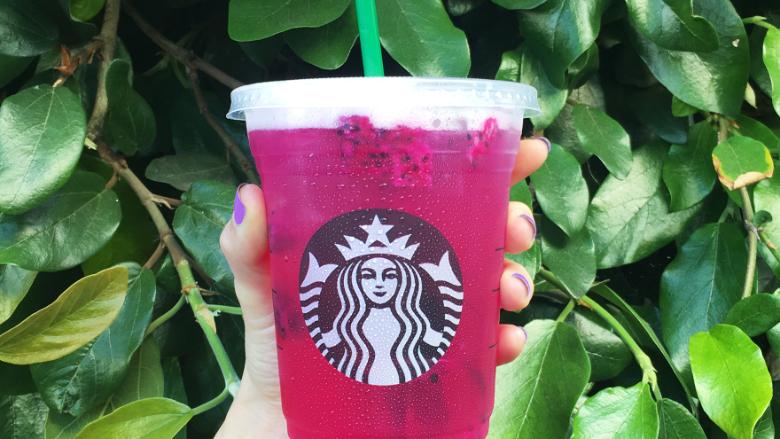 Offering healthier drinks could help spark a turnaround, according to Nick Setyan, a restaurant analyst with Wedbush. "Ultimately it's not worth fighting the trend," with Frappuccinos, he said.
But Nicole Miller Regan, an analyst who covers Starbucks for PiperJaffray, thinks consumers just want something new.
"I don't think consumers are not drinking the Frappuccino because they're dairy- or sugar- or calorie-conscious," she said. Starbucks, after all, hasn't reported weakness in the Pumpkin Spice Latte.
The Frappuccino "was powerful," she said, but "it wasn't reinvented."
Related: The latest brew from Starbucks and Chase: A prepaid card for collecting coffee points
Invest in stores strategically
Starbucks said on Tuesday that it will close 150 company-owned stores next year, triple the usual amount it closes each year. Johnson explained that the affected stores are typically in denser areas, like cities. There are Starbucks on practically every corner, and that's a problem.
Speaking on CNBC on Wednesday, Johnson said that the company still plans to open about 400 stores in 2019, as it does every year.
"Our job is to make sure we are targeting the right markets, the right geographies with those new stores," Johnson said during the Oppenheimer conference, adding that the company will start focusing on expanding into new areas. Now, most US Starbucks are on the coasts and in urban areas.
Starbucks will also continue to invest in its higher-end Roasteries and Reserve stores. Over the next two years, Starbucks plans to open four more Roasteries globally — currently, there are just two — and a handful of Reserve concept stores, some with Princi bakeries. Over the next year, Johnson said he hopes to make the Reserve locations commercially viable.
Johnson shrugged off fears that with about 8,000 company-owned and 7,000 licensed stores, Starbucks has reached a saturation point. But cannibalization remains a concern.
"When you open a new store, you have to take some sales from an existing store," said UBS analyst Dennis Geiger.
Related: Howard Schultz steps down at Starbucks, may consider run for president
More digital growth
Johnson hopes the silver bullet is a comprehensive digital strategy.
There are 15 million active Starbucks Rewards members, an increase of 13% from last year. Those customers, who use the mobile app to order and pay, tend to be more loyal and have helped boost sales.
Over the past three months, Starbucks also added another 5 million digital customers. Those include customers who have used the Starbucks app without joining the rewards program, signed up for Happy Hour deals and accessed Wi-Fi in the store by entering in their email address.
The idea is to open a line of digital communication with more customers, even those who don't want to become members. Johnson has more initiatives in the works, like introducing a loyalty program for users who register a credit or debit card with Starbucks.
"If they can just monetize those incremental relationships ... stales will grow," next year, said Setyan.