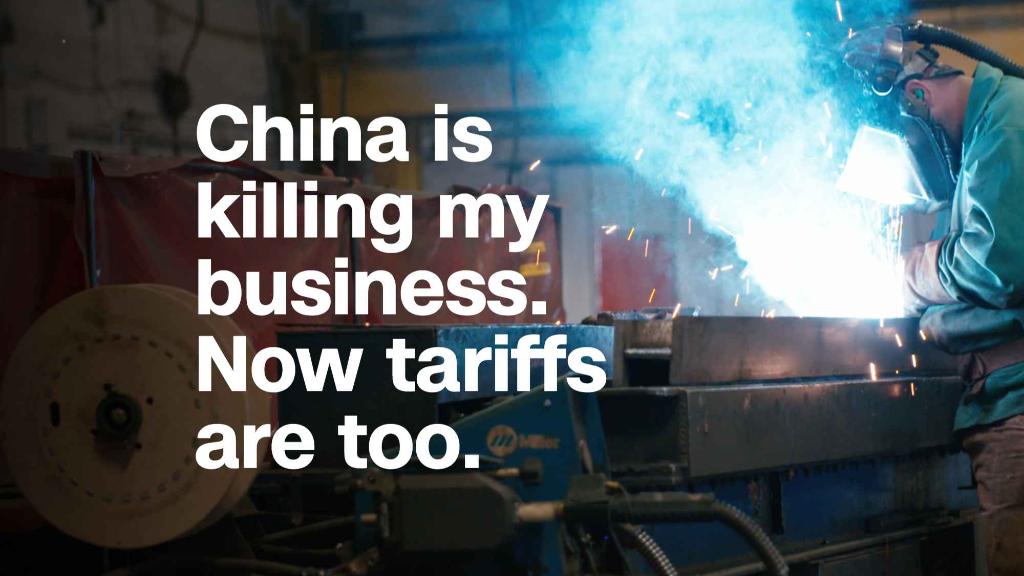 The Trump administration is expected to announce limits on Chinese investment soon — a move that is shaking the business world.
The news is a big deal. President Donald Trump's trade clash with China has already fed global economic uncertainty. The new restrictions would take that fight to new levels.
But how did we get to this point in the first place? And what about the restrictions makes Wall Street so worried?
Here's a look at what you need to know.
Trump piling pressure on China
The United States has long accused China of intellectual property theft, which it says has cost the US economy billions of dollars in revenue and thousands of jobs.
The Trump administration is now seeking to pressure China to stop practices that it says unfairly extract tech secrets from American companies. Part of the US response includes imposing new tariffs on $50 billion of Chinese goods, some of which are set to go into effect next month.
But US authorities have also been looking into investment restrictions. In March, Trump directed Treasury Secretary Steven Mnuchin to devise a system that would limit Chinese investment "in industries or technologies deemed important to the United States."
Related: Chinese tech investment is next target in Trump's crackdown
The focus is thought to be on "Made in China 2025," which is Beijing's plan to dominate industries of the future such as robotics, electric cars and aerospace.
In May, the White House said that specifics of its plan — as well as stronger export controls that would stop US firms from shipping certain technologies to China — would be officially announced by June 30, which is this Saturday.
New details and a market sell-off
The public got a sense of those specifics late Sunday, when the Wall Street Journal reported how the new restrictions might work. CNN confirmed some of those details Monday.
Firms with at least 25% Chinese ownership would be barred from buying companies that are involved in technology that the White House considers important, according to a person familiar with the plans who spoke to CNN. That includes the aerospace, robotics and automotive industries.
Related: China is trying to kick its foreign tech habit
The Trump administration is also working on new export rules that would prevent those technologies from being shipped to China, the person said.
The markets weren't happy. At one point Monday, the Dow fell almost 500 points.
Amid the sell-off, Mnuchin tweeted that reports on the investment restrictions were "false, fake news." He suggested that the measures would be "not specific to China, but to all countries that are trying to steal our technology."
White House trade adviser Peter Navarro later appeared on CNBC, where he also cast doubt on news reports and added to the uncertainty over what will be announced this week.
"There's no plans to impose investment restrictions on any countries that are interfering in any way with our country. This is not the plan," he said. "So this whole idea that somehow there's gonna be investment restrictions to the world, please, discount that."
That seemed to reassure investors somewhat, though the market anxiety didn't completely disappear. At the close, the Dow was down 328 points, or 1.3%, while the Nasdaq dropped 2.1%.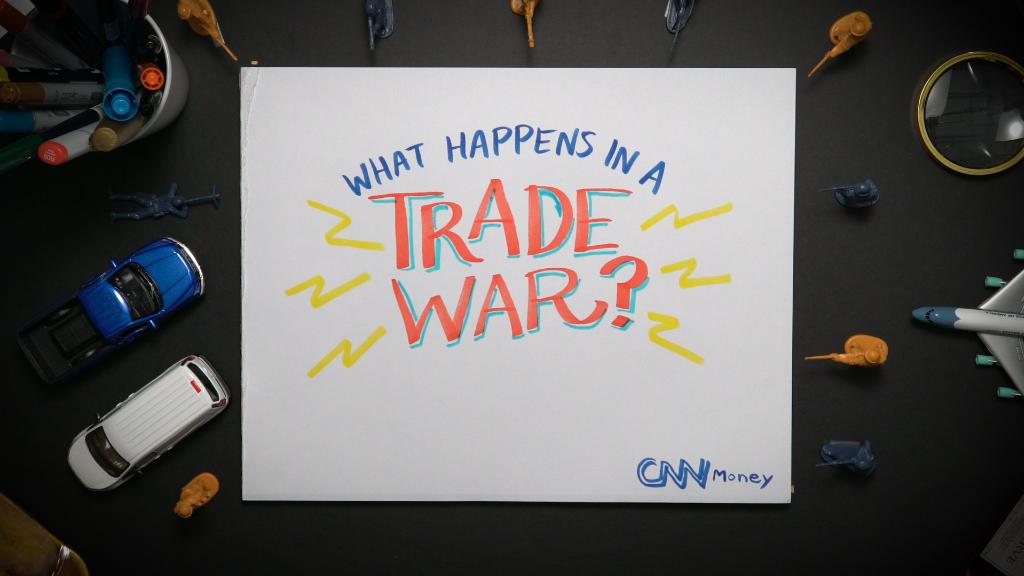 Why Wall Street is worried
Still, investors fear Trump's China trade fight could hurt the US economy, setting off a series of escalating retaliatory moves by both sides.
The new investment rules could cut off access to some foreign capital — exactly the type of government intervention that scares businesses.
Chinese investment in the United States is already declining.
Investment plunged more than 90% in the first five months of 2018 compared with the same period a year earlier, according to a report last week by Rhodium Group, a research firm that tracks Chinese foreign investment.
Related: Where to invest in a trade war
The rules would also represent a major departure from the way foreign investment in the United States has been regulated for years.
Right now, that duty falls to the Committee on Foreign Investment in the United States, or CFIUS. The inter-agency panel, which is chaired by the Treasury Department, scrutinizes some deals that could allow a foreign investor to take control of a US business, and looks for potential risks to national security.
That panel has become more aggressive under Trump, especially on China. Experts say CFIUS has examined a greater number of deals, while paying particular attention to partnerships that could give foreign companies access to sensitive technologies or personal data on Americans.
Related: Trade war fears spread to tech and Dow
CFIUS could become more powerful in the near future. Congress is considering legislation that would expand the panel's authority. The measures have bipartisan support and the backing of top Trump administration officials.
That effort has already faced tough lobbying from businesses, according to one of its sponsors. In corporate America, a unilateral approach by the Trump administration to restricting investment could be even more unpopular.
-- CNN's Jethro Mullen, Matt Egan and Kevin Liptak contributed to this report.