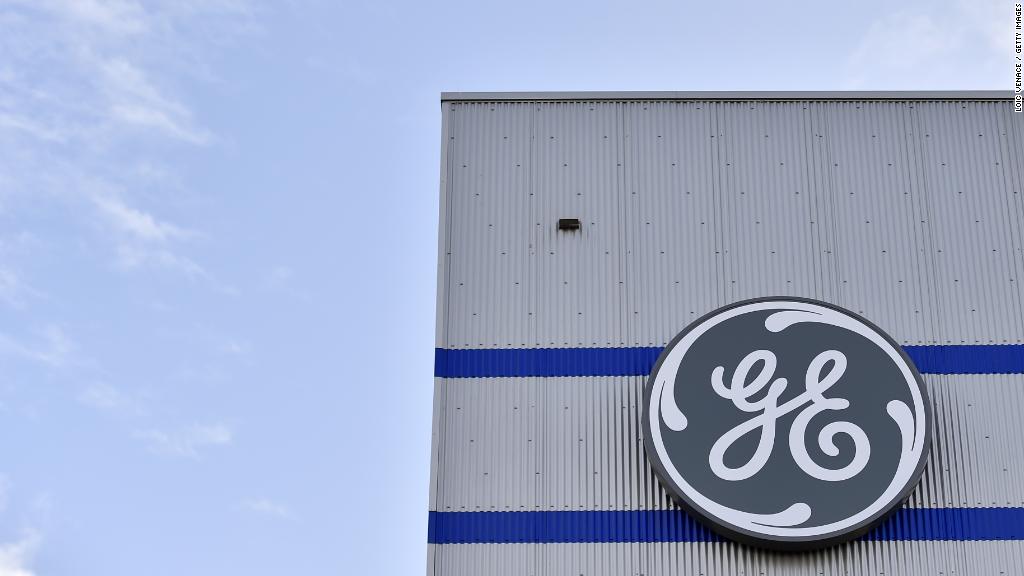 General Electric is turning out the lights on part of its embattled power division.
GE unveiled a $3.25 billion deal on Monday to sell its distributed power business, which makes gas engines that are used to generate electricity in remote places.
The sale, to the private equity firm Advent International, includes GE's Jenbacher and Waukesha brands as well as manufacturing plants in the United States, Canada and Austria.
The deal is the latest effort by GE to shrink itself and raise cash to pay down a mountain of debt. The iconic conglomerate is under serious financial pressure following years of bad acquisitions. GE will be kicked out of the Dow on Tuesday after more than a century.
Related: General Electric gets booted from the Dow
By unloading the distributed power business, GE is effectively undoing two deals made by former CEO Jeff Immelt, whose tenure has been heavily criticized by analysts.
GE acquired Austria-based Jenbacher, which has roots as far back as the 15th century, under Immelt in 2003. And Immelt brought Waukesha into the GE family in 2011 when he completed the $3 billion purchase of Dresser, a Dallas oil and gas equipment maker.
Immelt declined to comment. A spokesperson for the former CEO previously told CNNMoney that while some deals turned GE businesses into "undisputed leaders in their industries," a "handful" over the past two decades "did not perform as planned."
Special report: Inside the dismantling of GE
GE's cash crisis has forced new CEO John Flannery to accelerate the dismantling of the company that once owned a leading appliance maker, a film studio and NBC.
Under Flannery, GE has searched for a buyer for the storied light bulb unit that Thomas Edison founded. Flannery also agreed to sell GE Transportation, its 111-year-old railroad division, to Wabtech (WAB) for $11 billion. More businesses could be on the auction block, especially as GE faces questions about whether it can afford to keep paying its dividend.
Related: Why GE may need to stop paying its dividend after 119 years
GE's cash problems have deepened because of the struggles of its power division. Profit at GE Power has plunged in recent quarters as power plants switch from coal and natural gas to renewable energy. The division announced plans in December to cut 12,000 jobs.
Immelt doubled down on fossil fuels in 2015 with GE's biggest-ever industrial purchase: the $9.5 billion acquisition of Alstom's power business.
The distributed power business that GE is selling has about 3,000 employees and generated $1.3 billion in sales last year.
Related: Meet the man kicking GE off the Dow
While the sale signals a retreat from parts of the power business, GE Power CEO Russell Stokes said in a statement that the company will "continue to invest in developing the energy technologies of the future and improving the power networks we depend on today."
One of the major brands GE is saying goodbye to is Waukesha, which has been in the political spotlight in recent years. In 2014, then-President Barack Obama toured GE's Waukesha, Wisconsin, gas engines plant to push for a minimum wage hike and enhanced job training.
Not two years later, GE announced plans to move the Waukesha factory to Canada, costing the Milwaukee economy hundreds of blue-collar jobs.