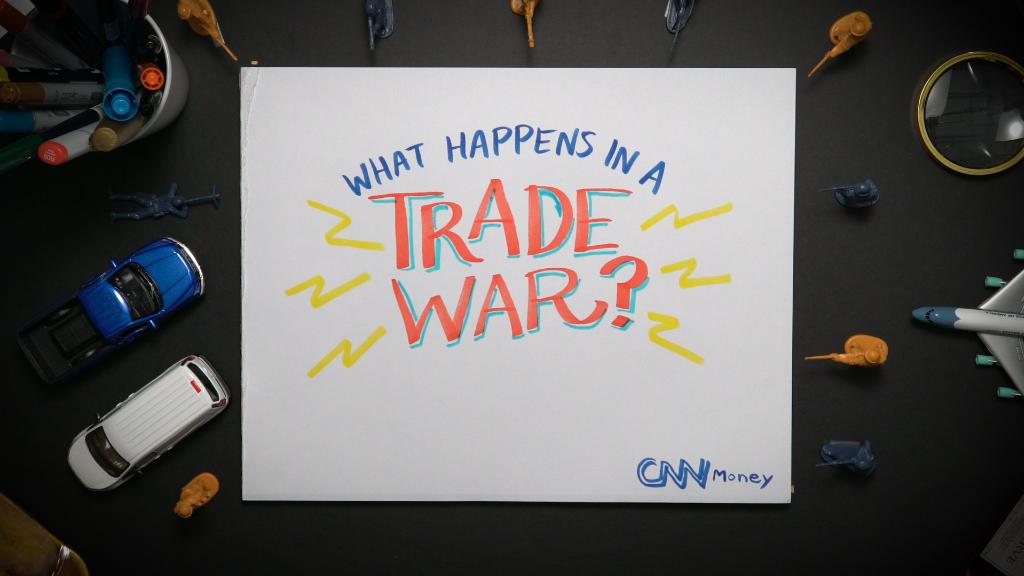 American companies operating in China are likely to find themselves in the firing line as the trade fight between Washington and Beijing intensifies.
But making life difficult for big US brands could bring painful consequences for Chinese industries, too, experts say.
The Chinese government has a track record of disrupting the businesses of companies from countries with which it's locked in political disputes. It did so with South Korea last year — and the United States could be next.
"I think it's almost inevitable. China has done this before," said Andrew Polk, founding partner at Beijing-based advisory firm Trivium. "They already have many ways of disrupting businesses for multinationals."
Experts say top companies with big operations in China, such as Apple (AAPL) and GM (GM), could come under pressure.
Related: China's economy shows signs of slowing. A trade war won't help
China and the United States are set to impose new tariffs on tens of billions of dollars of each other's products in early July.
That may just be the start. President Donald Trump has threatened to hit Chinese exports worth hundreds of billions of dollars -- and Beijing has vowed to respond if he does.
China ships far more goods to the United States ($505 billion last year, according to US figures) than come back in the opposite direction ($130 billion). If the tit-for-tat retaliation continues, Beijing will have to find other targets to go after.
Made in China
Experts say techniques Beijing could employ to hound American companies include slowing down their imports at customs, stepping up regulatory checks on their China operations and launching campaigns to dissuade consumers from buying their products.
But such moves could come at a cost.
"Boycotts would hit local jobs," Tom Holland of research firm Gavekal wrote in a note to clients last week. He pointed out that some top US companies like Apple "manufacture the vast majority of the products they sell in China in local factories."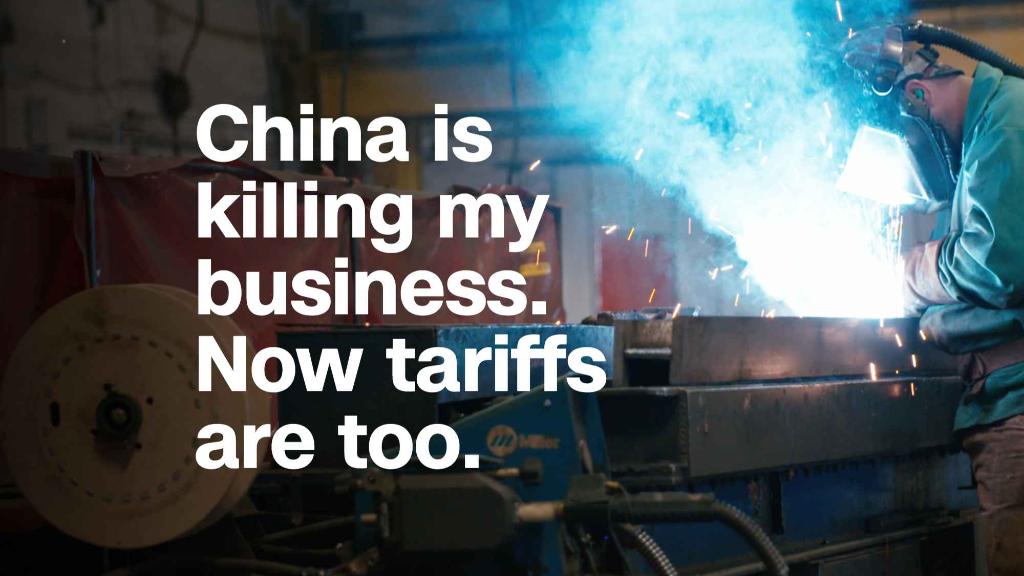 American brands, Chinese owners
In some cases, Chinese firms are heavily invested in leading American brands.
Since last year, McDonald's (MCD) only owns 20% of its China business — the majority is held by Chinese state-backed conglomerate Citic (CTPCF) and one of its affiliates.
GM sells more vehicles in China than any other market, but it does so through joint ventures with state-owned automakers SAIC Motor and FAW Group.
The risk of Chinese companies getting caught in the crossfire is unlikely to stop Beijing from going ahead with the punishment, experts say.
Related: Daimler warns US-China trade war will hit its profits
South Korean automaker Hyundai's (HYMTF) joint venture with its Chinese partner suffered a huge drop in sales during tensions between Seoul and Beijing last year over a US missile defense system.
"Any of the actions they take, they are going to take them to inflict pain on the US — but knowing they will have collateral damage domestically," Polk said. "That's why they don't want to do it."
Chinese officials have repeatedly said that the country doesn't want a trade war with the United States but won't shy away from fighting one.
Lack of alternatives
Mark Williams, chief Asia economist at research firm Capital Economics, wrote in a note to clients last week that Chinese consumers "would be encouraged to switch their purchases to domestic brands, which would offset the damage as long as those firms had capacity to meet the added demand."
That may work in some sectors, like consumer goods, but prove more difficult in others such as software.
Related: Where to invest in a trade war
Analysts have suggested China could seek to target Boeing (BA) by shifting orders for planes to its European rival, Airbus (EADSF). But they say doing so would take time because Airbus can't ramp up its production immediately.
It would also give Airbus "a powerful incentive to cut the discounts it offers Chinese buyers," Holland said.
According to Polk, China's challenge is coming up with measures that "maximize pain on the other side and minimize pain on yourself."
"Both sides are inflicting pain on themselves — that's what a trade war is," he said.