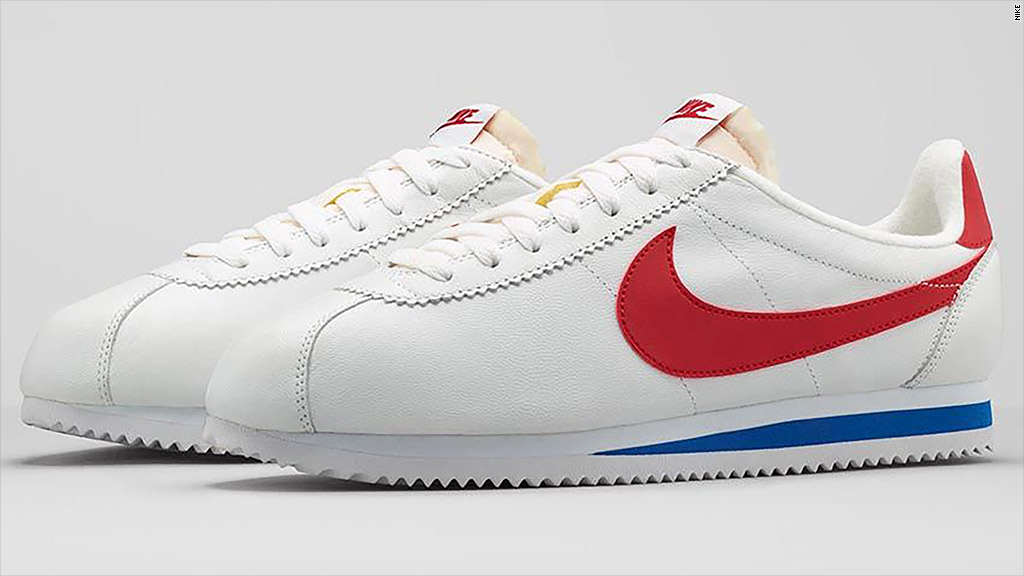 Nike is back on track at home.
North American sales rose 3% in the spring after three straight quarters of falling revenue. North America makes up 40% of the Nike's roughly $36 billion in annual sales, and the company has been overhauling its business model to adapt to a shift in the retail environment.
Nike has relied on selling its shoes, clothes, and equipment to sporting goods chains and specialty retailers. That model is under pressure: Partners like Sports Authority have gone out of business in recent years, while traffic has slowed at stores.
Many retailers have turned to steep promotions to drive sales and clear out inventory. That strategy can backfire for Nike, which has dominated the market and pulled in profit by selling shoes at expensive prices.
Adidas' sneakers surpassed Nike's expensive Air Jordan brand last year, and Nike has been dialing back on the line's supply to balance inventories and regain pricing power.
"Some of Nike's struggles were a function of structural challenges," said Jim Duffy, an analyst at Stifel. "They've disrupted themselves."
Related: Kanye West 'is a very important part of our strategy,' Adidas CEO says
In October, Nike outlined a long-term plan to investors that focused on expanding partnerships with 40 "differentiated" retailers, down from 30,000.
Nike also said it planned to double digital sales to 30% by 2022, up from 15%, and become nimbler in its supply chain and timelier bringing new shoes to the market to meet fast-changing consumer trends.
The strategy is working. New innovations, including the Air Max 270 and Nike React, have propelled growth.
Most importantly, however, Nike's digital sales grew 15% last quarter to $10.4 billion.
"We saw acceleration in digital that, quite frankly, exceeded even our own expectations," CFO Andrew Campion said on a call with analysts Thursday.
Digital sales to consumers soared 34%. Direct-to-consumer sales are important to Nike because it can acquire customer data and can target ads and new products more effectively. They also carry higher margins because Nike doesn't have to give a cut of the sale to retailers,
Partnerships through Facebook and Tmall in China, as well as the Nike website and apps with personal trainers, lifted the digital business.
And Nike made a deal last year with Amazon to begin selling products directly on the site. "Our partnership is progressing well," CEO Mark Parker said. "We're learning a lot and applying."
Wall Street made a big bet Friday on the company's progress. Nike's (NKE) stock jumped 12%, and touched an all-time high.
Just don't ask Nike where NBA free agent LeBron James will play next year: "Everybody wants to know that question, but I can't give you anymore insight honestly," Parker said on a call with analysts Thursday.
On the call, Nike did not mention recent workplace misconduct issues that have forced out top executives at the company.
—CNNMoney's Paul R. La Monica contributed to this story.