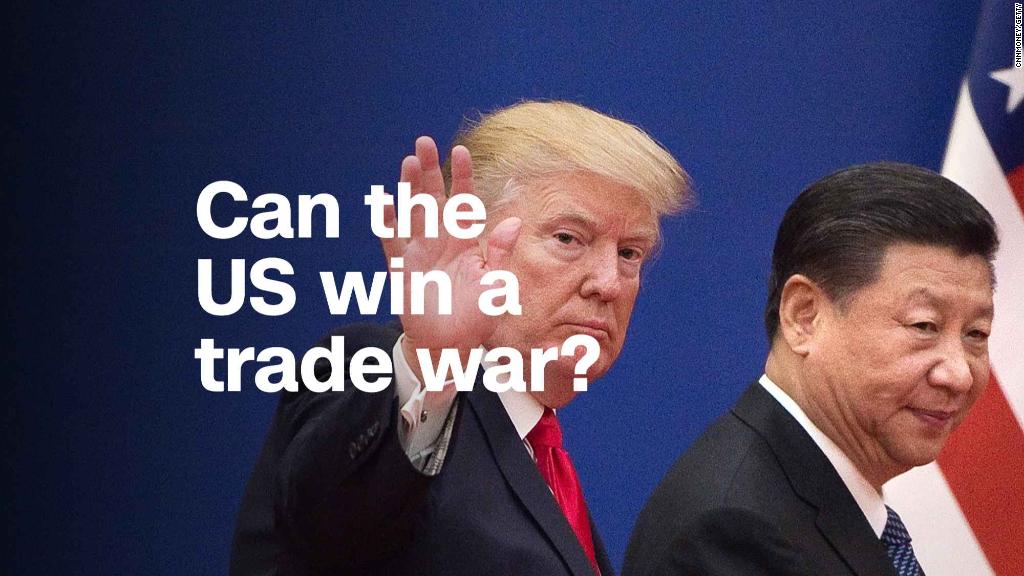 China says it will open up more parts of its vast economy to foreign investment.
The Chinese government announced late Thursday that it will loosen or remove restrictions in various industries, including railways, shipping and power grids.
Some of the changes had been announced previously, such as in the automobile and financial sectors. But one advocacy group for US businesses in China described the latest measures as "positive."
"Removing some investment barriers in the railway, shipping, and power sectors ... shows that China is attempting to show it is indeed opening up," said William Zarit, chairman of the American Chamber of Commerce in China.
Beijing has long been criticized for shutting companies from other countries out of large swathes of its economy. Chinese leaders insist they are committed to gradually opening the economy at a suitable pace.
Related: China slashes tariffs for Asian countries as US trade fight escalates
Limited market access has been among the complaints leveled against China by the Trump administration during the escalating trade clash between the two countries.
But Beijing's latest moves shouldn't be read as a direct reaction to US demands, analysts say.
"I think they would very much like it to be seen as China opening up to the rest of the whole world rather than something that is done to assuage the Trump team," said Louis Kuijs, head of Asia Economics at research firm Oxford Economics.
China flagged earlier this year that it planned to trim its list of industries where foreign investment is restricted by the end of June.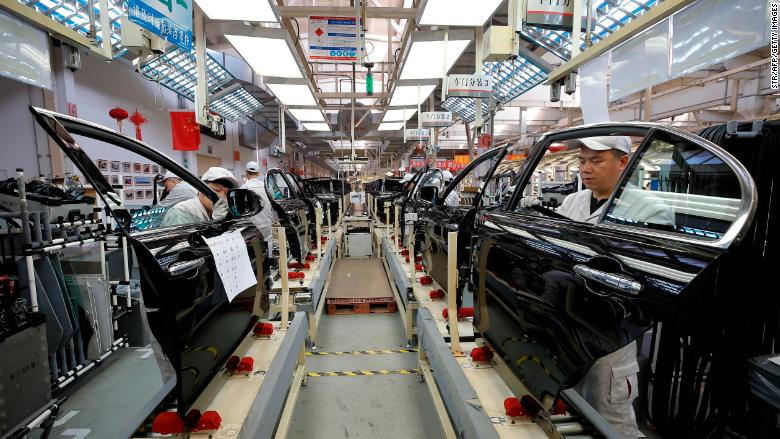 "It is delivering on promises and plans that had been announced before," Kuijs said.
Despite the changes announced this week, which will take effect July 28, Beijing will maintain tight restrictions on foreign involvement in dozens of sectors, including the media, internet and agriculture.
Foreign companies also complain that they face a range of other challenges operating in China, such as inconsistent application of regulations and favoritism toward domestic companies.
Related: White House decides against outright limits on Chinese investment
China's announcement comes shortly after the Trump administration said it had decided against imposing outright limits on Chinese investment in the United States.
The White House signaled last month that it would adopt restrictions on Chinese investment in "industrially significant technology" as part of its response to alleged Chinese theft of American intellectual property.
But administration officials said on Wednesday that they will rely on Congress to strengthen an existing government body that evaluates individual corporate deals for national security risks.
The Chinese government has said it is closely monitoring the developments in Washington and assessing the potential impact on Chinese companies.
Zarit of the American Chamber of Commerce said China should take more steps to open its economy.
Such moves would "help to defuse trade frictions with open market-based economies that feel China continues to take advantage of their openness while keeping its own markets relatively closed," he said.
-- Nanlin Fang contributed to this report.