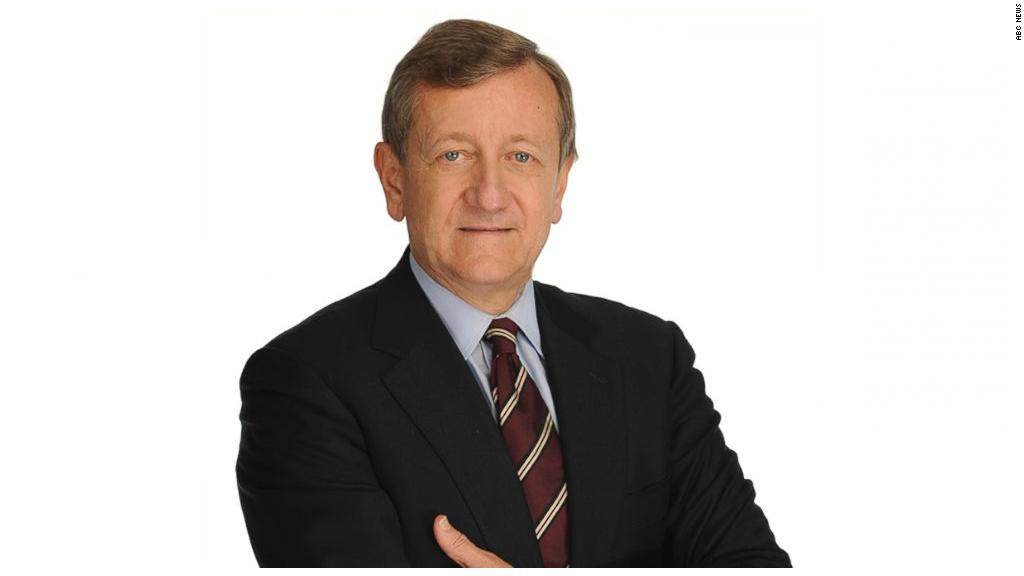 Brian Ross and his longtime producer Rhonda Schwartz, two high-profile investigative journalists, announced on Monday that they are leaving ABC News, seven months after Ross was suspended for an error related to President Trump's former national security advisor.
"After a great run of 24 years, we have decided to pack up and move on from ABC News, an organization that has meant so much to us," Ross and Schwartz said in a note to colleagues. "We leave with enormous gratitude for all those who supported us and helped build the industry's most robust and honored investigative unit."
James Goldston, president of ABC News, said in a separate note that Ross, who did not immediately respond to a request for comment, and Schwartz, had "built a team of the best investigative journalists in our industry" and thanked them for "their tireless work at ABC News."
It's unclear what Ross and Schwartz will do next, or if they plan on setting up shop elsewhere. In their note to colleagues, the duo said that "there is much more" for them to do.
"While we are signing off from ABC News, we are hardly leaving investigative journalism," Ross and Schwartz wrote.
ABC News suspended Ross in December 2017 for four weeks without pay after he was forced to correct a bombshell on-air report about Michael Flynn, the retired lieutenant general who briefly served as President Trump's national security advisor.
The initial report moved the Dow more than 350 points, while Ross' suspension prompted Trump to snipe at ABC News and Ross himself on Twitter. Internally, staffers, including Goldston, were also furious with the error. In an ABC News morning editorial call, audio of which was obtained by CNN, Goldston bluntly told employees, "I don't think ever in my career have I felt more rage and disappointment and frustration."
When Ross returned from his suspension in January, he retained his title as chief investigative correspondent, but moved to Lincoln Square Productions, a separate unit of ABC that produces documentaries and special reports. From there, Ross and Schwartz worked on long-term projects, but did not contribute to live special reports or stories related to Trump. In late May, Ross returned to the air for an investigative report about the failures of the ankle bracelet monitoring program.