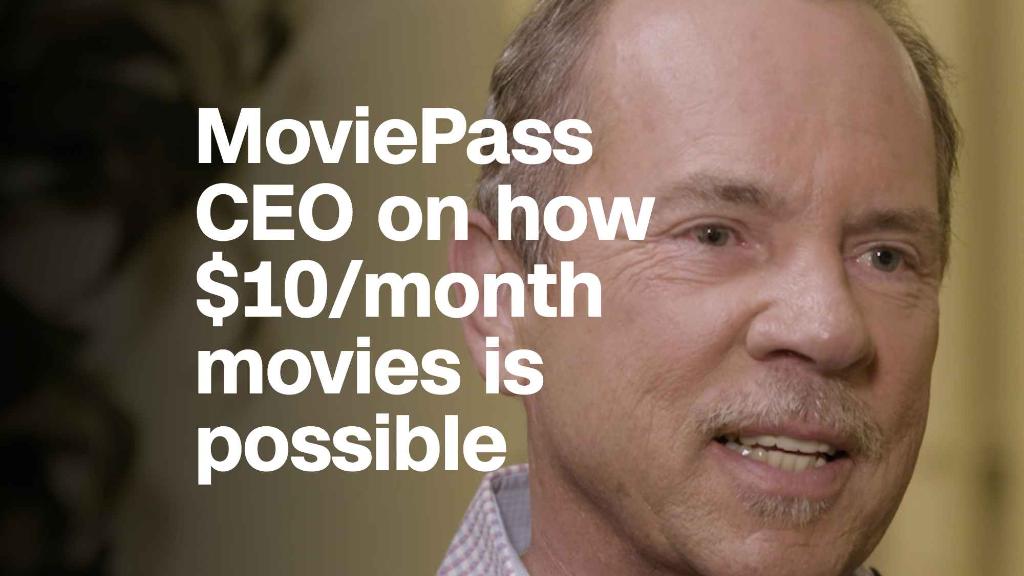 The owners of MoviePass need another $1.2 billion.
Helios and Matheson (HMNY), parent company of the popular movie subscription service, told regulators Monday that it wants to sell that much in stock and debt securities.
MoviePass exploded in popularity because of its low price. For just $10 a month, about the cost of a single movie ticket in most places, MoviePass subscribers can see one movie a day.
But the company loses money when its customers use a pass, because it must pay theaters for the tickets.
Previous SEC filings revealed that the company was burning through an average of $21.7 million every month operating MoviePass. In May it blew through $40 million.
Related: Is the end near for MoviePass?
Last month, Helios and Matheson said in another SEC document that it had only $18.5 million in cash on hand, plus $30.3 million in accounts receivable. It expected its June cash deficit would reach $45 million.
The service recently passed 3 million subscribers, and is trying to draw in more as part of the plan to stay afloat. Executives want to reach 5 million members by the end of the year, a number they say should help make the business profitable.
A spokeswoman for Helios and Matheson said CEO Ted Farnsworth was unable to comment on the regulatory filing because of a "registration statement quiet period."
Shares of Helios and Matheson were trading as low as 22 cents Monday.
Related: AMC Theatres' $20 monthly subscription plan rivals MoviePass
MoviePass is also trying to expand beyond its subscriber base. It is investing in movies, including the John Travolta mobster flick "Gotti," which debuted last month to poor reviews and a quiet box office performance.
The company also has to contend with new competition. AMC Theaters recently revealed a $20-a-month movie ticket service plan.