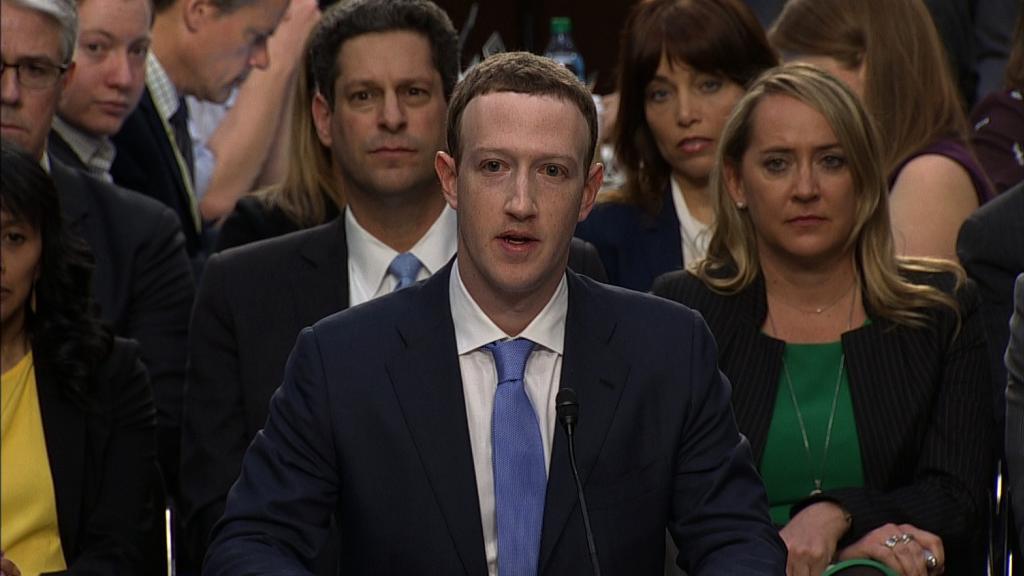 Facebook is facing a widening inquiry from the federal government, with three federal agencies and the Department of Justice looking into how the political consulting firm Cambridge Analytica obtained the personal data of up to 71 million Americans.
Facebook has fielded questions from the FBI, the Securities and Exchange Commission, the Federal Trade Commission and the Department of Justice. The Washington Post first reported details of the widening inquiry.
Facebook said in March that Cambridge Analytica, a firm that worked for Donald Trump's 2016 presidential campaign, obtained data improperly. But Facebook had known about the company's data collection since 2015.
A source familiar with the inquiries told CNN that the SEC is examining the timing of Facebook's disclosure of the data transfer to investors, while the FTC is looking into whether the data transfer violated a 2011 consent decree that governs how the platform can use consumer information.
Related: Was your Facebook data shared with Cambridge Analytica? Now you can find out
And Christopher Wylie, the former Cambridge Analytica employee who exposed the company's use of Facebook data in March, told CNN on Monday that he has spoken to all three agencies.
In a statement released late Monday, Facebook said, "We are cooperating with officials in the US, UK and beyond. We've provided public testimony, answered questions, and pledged to continue our assistance as their work continues."
Cambridge Analytica used Facebook data gathered in 2014 by Cambridge University data scientist Aleksandr Kogan. Kogan collected the information through a Facebook survey app. Although some Facebook users volunteered their info while participating in the survey, Kogan was able to glean data from some of their Facebook friends without those friends' knowledge or explicit permission.
Related: Facebook defends sharing user data with phone makers
Facebook first learned about Cambridge Analytica's data collection methods in 2015. It says it asked the company, Kogan, and others to delete the data.
Kogan's business partner on the project was Joseph Chancellor. Facebook hired Chancellor in 2015, and he remains an employee there.
When Wylie came forward with allegations that Cambridge Analytica misused the data, Facebook told CNN that it was investigating Chancellor's involvement in the scandal. In written answers provided to Congress on Friday, Facebook said that inquiry remains ongoing.