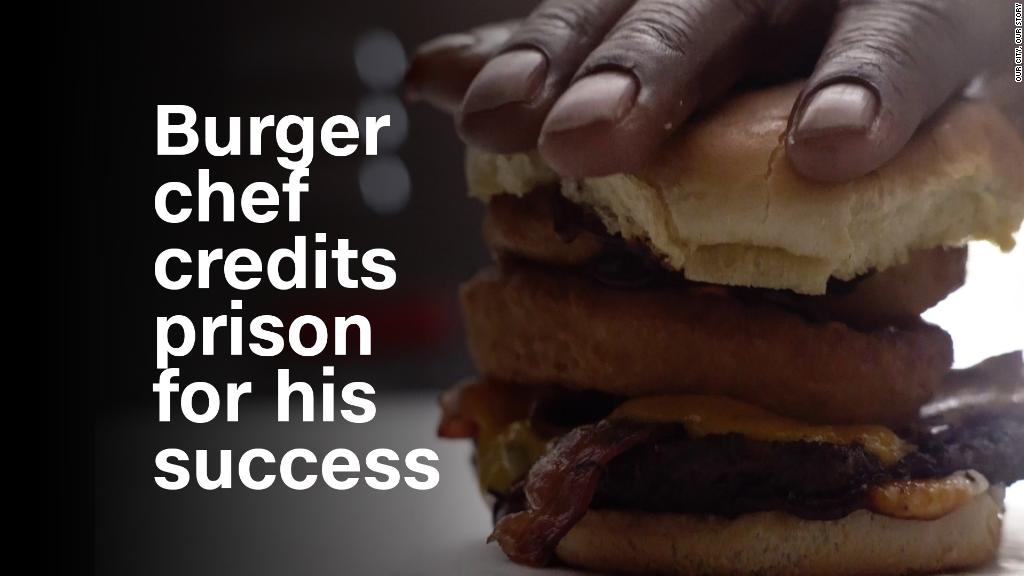 One phone call changed the trajectory of Tracy Brumfield's life.
It was March 2017 and she had just gotten home from working the night shift at an addiction treatment center when the phone rang. Aurore Fournier, the program director with nonprofit People's Liberty, told Brumfield she had won a $100,000 grant to help her launch a newspaper aimed at helping Cincinnati's incarcerated population get the help they need to rebuild their lives and stay out of jail.
"The grant enabled me to be funded for six issues, and I said 'Let's go," said Brumfield.
The newspaper, which Brumfield named RISE, offers resources on housing, jobs, education, health care and addiction treatment centers. It also shares the personal stories of inmate's struggle, hope and empowerment.
"People who are in jail, especially those for the first time, are scared and ashamed. They don't know how to ask for help or where to get it," Brumfield said. "We want to help them get back on their feet when they do come back into society,"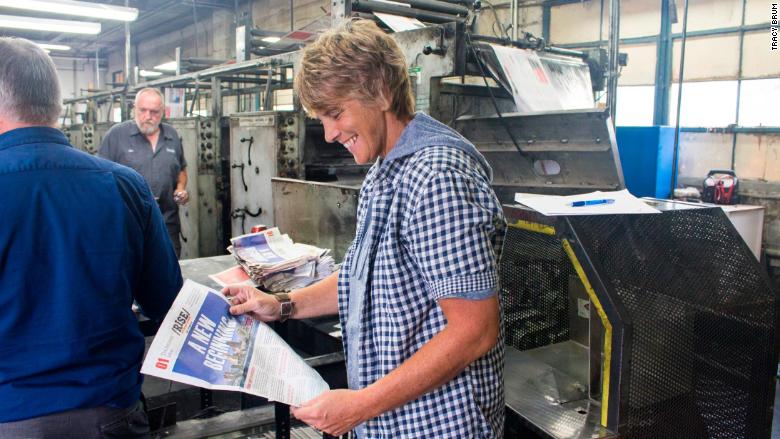 For Brumfield, this mission is personal. Now, 51, she's had her own years' long struggle with addiction and has served time behind bars as a result.
For her, what began as an addiction to painkillers progressed to heroin use. She had been in and out of drug treatment programs a few times, but would always relapse. Then, in 2010, she was arrested and charged with felony drug possession.
"I was unemployed and in bad shape. I thought my life was over," said Brumfield, who had earlier worked in magazine publishing, including various positions in copy writing, marketing and ad sales.
Related: Once a teenage runaway, he now runs $300 million restaurant empire
But things got worse before they got better. After she was released she violated her probation several times, which ultimately landed her in prison for six months in 2012.
She spiraled downward for a few years, unemployed, homeless and unable to overcome her addiction. Until 2014. "It hit me hard that I couldn't do this anymore," she said.
For the next two years she worked on her recovery while volunteering and mentoring women in the Cincinnati jails and working a $10 an hour night-shift as an aide at an addiction treatment center.
That's when the idea for RISE struck her.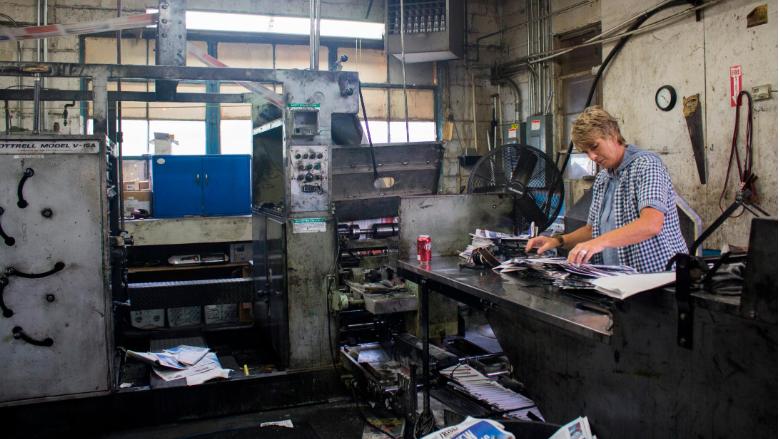 Within a month of finding out she won the grant, Brumfield had put a small editorial team in place -- a writer, a designer, a managing editor and an intern -- and contracted with a vendor to print the paper. The grant covered those expenses and left her with a small stipend.
Related: She left Colombia during the drug wars. Now she runs a fashion magazine
The first issue of RISE -- called The Recovery Issue -- launched in August 2017. "We printed a first run of 5,000 copies," said Brumfield.
The paper is currently on its ninth issue and is distributed for free every five weeks. Half the distribution goes to correctional facilities, while the rest goes to places like health clinics, shelters and food banks. More than 40,000 copies have been distributed to five correctional facilities in three counties between Ohio and Kentucky so far.
"The response has been so positive because RISE is providing a service to an overlooked and underserved population," said Brumfield.
Brumfield has already raised an additional $112,000 to keep RISE going in its second year of operation. The funding includes contributions from Scripps Howard Foundation, Duke Energy Foundation, Proctor & Gamble, Hamilton County (Cincinnatti) Sheriff's office and the Haile Foundation.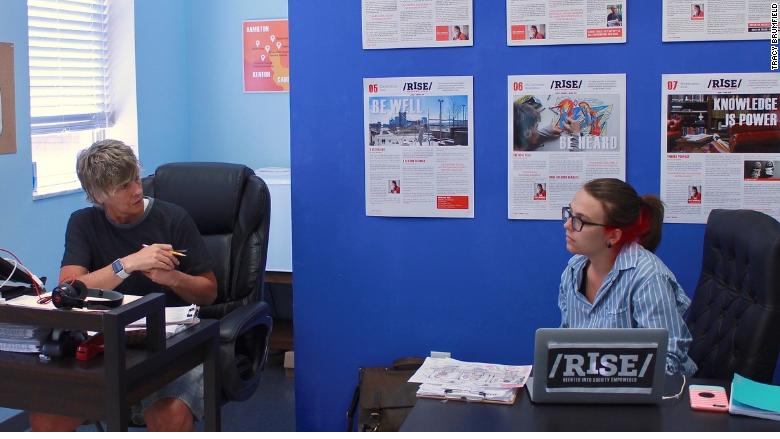 Brumfield says she needs another $10,000 to meet her annual operating budget.
Related: She built a $2 million company while raising 14 kids
RISE Up News, the company that publishes the newspaper, isn't generating revenue yet but Brumfield hopes to bring advertisers and sponsors on board. Ultimately, she hopes to make RISE available to inmates nationwide.
"Being able to take my passion for helping others through their journey of recovery, incarceration and reentry and my professional passion for publishing has been the single greatest opportunity I have ever had," said Brumfield. "It finally feels like my real life has started."