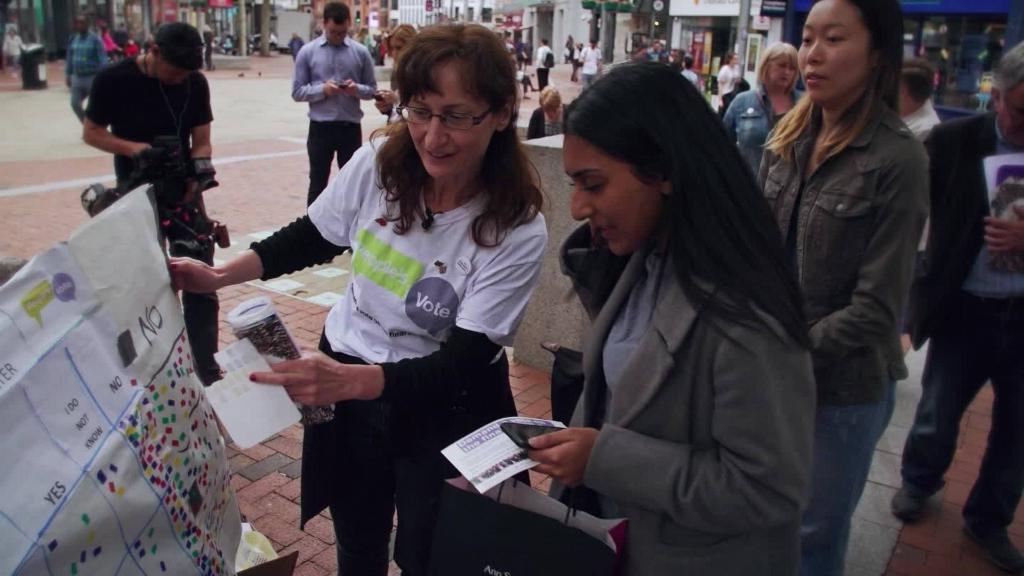 Britain's biggest auto manufacturer is warning that a bad Brexit would blow a hole in the company's profit and put a huge amount of its spending in the country at risk.
Jaguar Land Rover said Thursday that if the United Kingdom leaves the European Union without maintaining a smooth trading relationship with the bloc, it would wipe out more than £1.2 billion ($1.6 billion) of the company's profit a year.
"We urgently need greater certainty to continue to invest heavily in the UK and safeguard our suppliers, customers and 40,000 British-based employees," CEO Ralf Speth said in a statement.
He said the company plans to spend £80 billion ($106 billion) in the country over the next five years but cautioned that "this would be in jeopardy should we be faced with the wrong outcome."
Jaguar Land Rover, which is owned by India's Tata Motors (TTM), is the latest major company to warn about the potential economic damage from a messy Brexit.
Shares in Tata Motors fell 2% in Mumbai to reach their lowest level since 2013.
European planemaker Airbus said last month that a UK exit without a deal on trading arrangements with the EU would be "catastrophic," throwing its production into chaos and threatening its future in the country.
Related: Airbus says Brexit chaos threatens its future in UK
Car manufacturers, which rely on complex international supply chains, are worried that Brexit will lead to new trade barriers and delays at the borders.
"Jaguar Land Rover's heart and soul is in the UK," Speth said. "However we, and our partners in the supply chain, face an unpredictable future if the Brexit negotiations do not maintain free and frictionless trade with the EU and unrestricted access to the single market."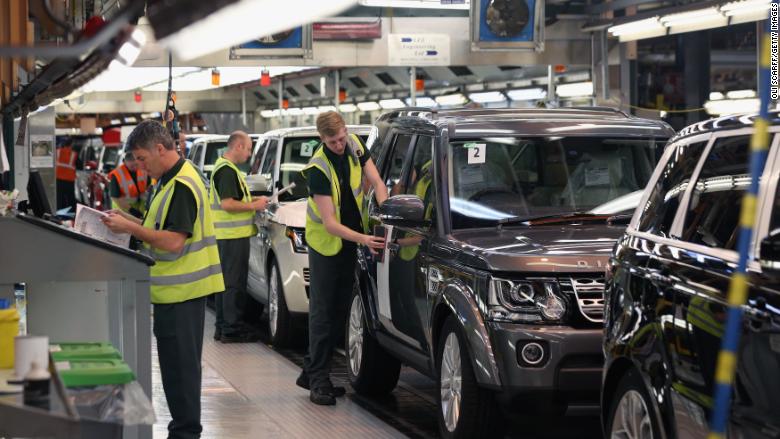 Investment in the UK auto industry plunged in the first half of this year because of concerns that Brexit could cripple carmakers and force them to close factories.
"If the UK automotive industry is to remain globally competitive and protect 300,000 jobs in Jaguar Land Rover and our supply chain, we must retain tariff and customs-free access to trade and talent with no change to current EU regulations," Speth said.
Related: Brexit is killing investment in UK car industry
The head of Britain's top business lobby group said last month that the country's car industry could be wiped out.
"If we do not have a customs union, there are sectors of manufacturing society in the UK which risk becoming extinct," said Paul Drechsler, president of the Confederation of British Industry. "That is the reality."
The EU's single market and customs union allow the bloc's 28 member states to function as a single trading area with no tariffs or border checks.
A spokesman for British Prime Minister Theresa May said last month that the government is confident of securing a good Brexit deal that "ensures that trade is as free and frictionless as possible."