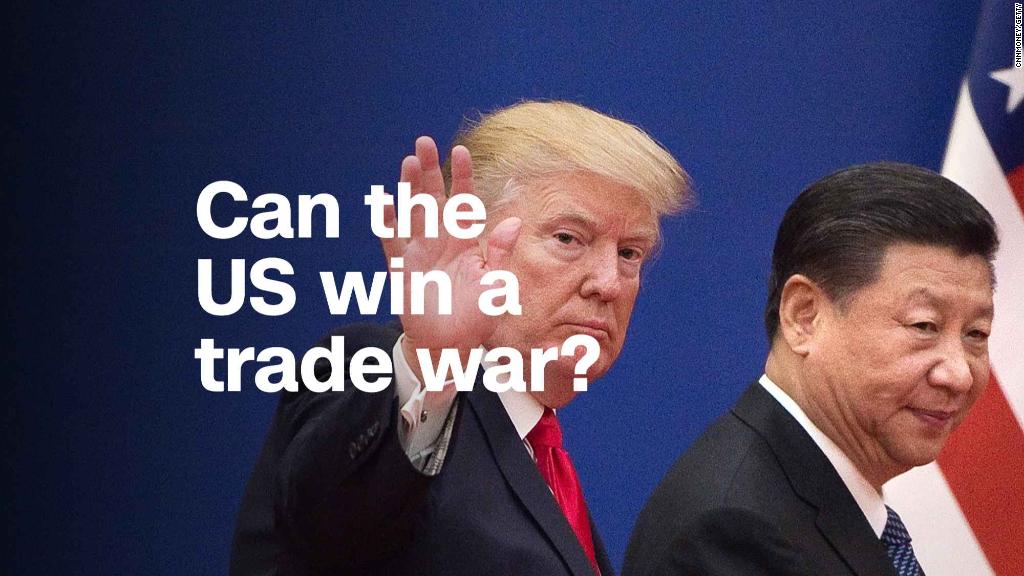 Intensifying trade frictions between the United States and its trading partners have most Federal Reserve officials increasingly troubled.
Central bankers still see the US economy building steam under Fed Chairman Jerome Powell, and plan to stay on course in gradually lifting interest rates this year as unemployment declines and inflation stays on target.
But minutes of a Fed meeting released Thursday showed they are worrying more about a possible snag for the economy — the Trump administration's trade policies.
The minutes, from the Fed's June 12-13 meeting, show policy makers discussed the possibility of a tit-for-tat trade war with China and other major US allies. On Friday, the United States and China will each impose a tariff on $34 billion of the other's goods.
Related: The US-China trade war is about to get real
"Most participants noted that uncertainty and risks associated with trade policy intensified and were concerned that such uncertainty and risks eventually could have a negative effects on business sentiment and investment spending," according to the minutes.
Businesses across the country, from steel and aluminum to farming, have been telling Fed officials about plans to pull back on their investments in their businesses.
Many business contacts "expressed concern about the possible adverse effects of tariffs and other proposed trade restrictions, both domestically and abroad, on future investment activity," according to the minutes.
Tit-for-tat tariffs between Washington and Beijing are just one part of widening trade disputes between the United States and other countries, including some of its traditional allies.
Related: Trump tariff would make the Toyota Camry $1,800 more expensive to build
President Donald Trump imposed tariffs on steel and aluminum imports from the European Union, Canada and Mexico in May, citing national security concerns. Those countries have threatened their own retaliatory actions.
Fed policy makers have been debating the risks and uncertainty posed by an escalating trade dispute between the United States and trading partners since the start of the year.
So far, Powell has played down the impact on the US economy.
"Right now we don't see that in the numbers at all. The economy is very strong," Powell told reporters in June at a press conference. "I would put it down as more of a risk.
Earlier on Thursday, Bank of England Governor Mark Carney warned that higher tariffs between the United States and its trading partners could weigh on economic growth for years.
He said there were already "tentative signs that this more hostile and uncertain trading environment may be dampening activity."