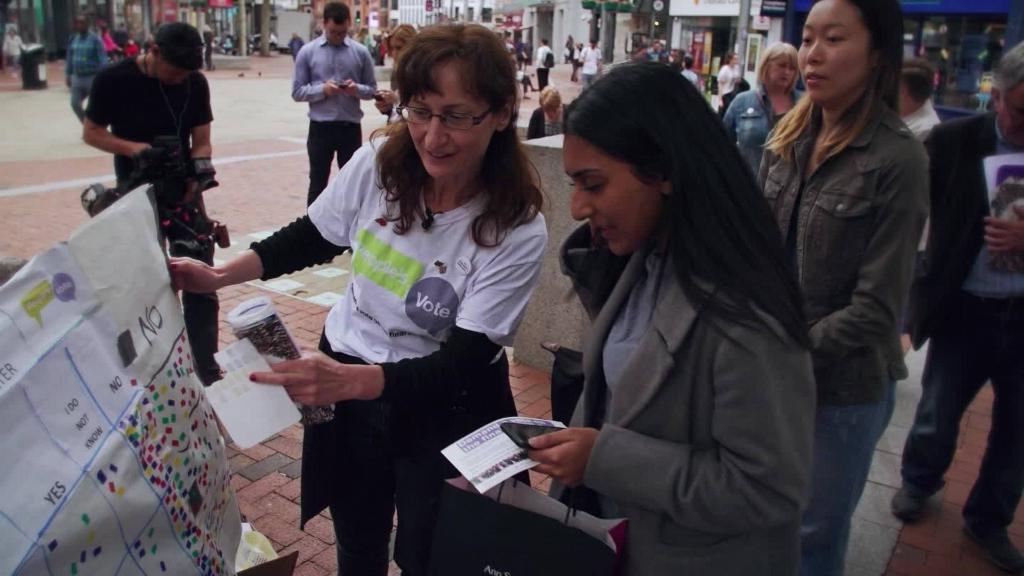 British Prime Minister Theresa May and her government have agreed a "business-friendly" plan for Brexit.
Announced at the end of a crucial summit on Friday, the proposal seeks to preserve frictionless goods trade with the European Union, and avoid the border checks and tariffs most feared by manufacturing companies.
In a statement, May said she would present the proposal to EU officials quickly. Both sides want a deal by October, before Britain leaves the European Union in March, 2019.
Despite the show of government unity on Friday, the plan is likely to anger members of May's party who favor a clean break with the European Union. But it will be welcomed by companies in Britain and around the world.
May's plan calls for the United Kingdom and the European Union to establish a free trade area that would allow goods and agricultural products to move across borders without delays.
In return for unfettered access to its biggest export market, the United Kingdom would commit to following EU rules and regulations on goods. It would also accept a limited role for bloc's top court.
The UK government said the proposal marks a "substantial evolution" in its negotiating position, and it includes concessions that would maintain closer ties with the European Union than May had previously sought.
UK, European and Japanese businesses have long complained about uncertainty over the UK government's plans. With just nine months to go until Brexit, their growing anxiety was reflected in a series of increasingly insistent warnings in recent days.
Related: Brexit nightmare is coming true for business
Jaguar Land Rover, Britain's biggest carmaker with 40,000 employees, cautioned this week that a bad deal would slash its profits by £1.2 billion ($1.6 billion) a year. Airbus (EADSF) and BMW (BMWYY) also issued dire warnings.
The plan announced Friday acknowledges that banking and other UK service industries, which make up the vast majority of the UK economy, would lose some access to European markets.
But Britain's biggest business lobby group, the Confederation of British Industry, welcomed Friday's announcement as a "good starting point."
"This is a genuine confidence boost and the prime minister deserves credit for delivering a unified approach" said Carolyn Fairbairn, CBI director general, in a statement.
Yet elements of the plan are likely to be unacceptable to the European Union.
The world's biggest trading bloc only grants unfettered market access to countries where all its citizens have the right to live and work. May wants to end this freedom of movement, replacing it with a vague "mobility framework."
Related: Banks are not ready for Brexit, says top regulator
The UK government plan also calls for a future customs arrangement under which Britain would collect EU tariffs on goods bound for the bloc.
Doing so would allow the United Kingdom to set its own tariff rates, and negotiate its own trade deals. Such a proposal would almost certainly be rejected by the European Union.
"I'm afraid this is nonsensical fudge from the UK Government," said David Henig, a former UK trade negotiator and director of the European Centre for International Political Economy. "Essentially they've changed the language from earlier, but not the approach."
Still, the plan could help move negotiations forward.
"It has taken two years for the UK to agree its position; we now have two months to agree it with Europe," said Fairbairn.