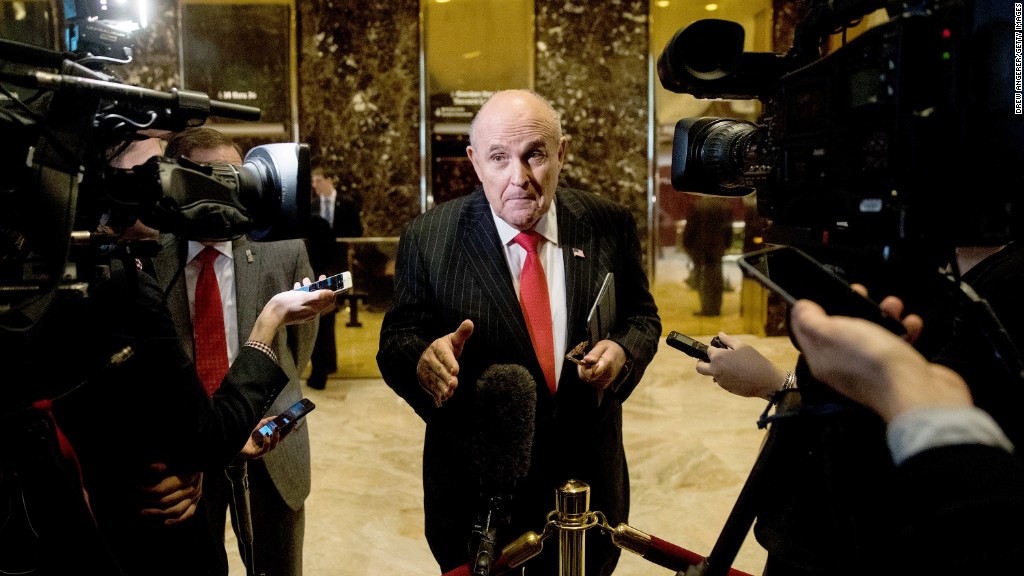 A prominent national security blogger revealed last week that she had provided the identity of a source last year to the Federal Bureau of Investigation, a move that led to her becoming a witness in special counsel Robert Mueller's investigation into Russian election meddling.
Marcy Wheeler, the blogger, said the disclosure of her contact with the FBI was only being made now to "put a face to the human danger" she contends House Republicans are putting confidential informants in by demanding the Department of Justice provide Congress information that could unmask such confidential sources.
The decision by a journalist to reveal a source's identity to the FBI, and provide the law enforcement agency with information on the individual, without the person's explicit permission, is highly unusual. Journalists are trusted by sources to protect their identities at all cost, and reporters have previously chosen to be jailed to defend such arrangements.
But Wheeler, the publisher of the Empty Wheel blog, wrote that she felt compelled to talk to authorities about an individual she was convinced "played a significant role in the Russian election attack on the US." Wheeler has not publicly named her source, but she told CNN in a Monday phone interview that the person "definitely did not want me to go to the FBI" and cautioned her in a text message against doing so.
"On its face, I broke one of the cardinal rules of journalism," Wheeler told The Washington Post in a story published Sunday, "but what he was doing should cause a source to lose protection."
"It's not a decision I regret," she added.
Wheeler first revealed in a July 3 blog post on her website that she had gone to the FBI with information about her source. Wheeler said that her source had contacted her in November 2016, suggesting that he had "very good intel" that Michael Flynn, the former national security adviser, would be speaking to Syrian dictator Bashar al-Assad's camp soon.
Wheeler said in her blog post her source was not "inside the Trump team." But, beyond that, she did not reveal much else, declining to say precisely when last year she went to the FBI or elaborate on the role she believes her source played in Russian election meddling.
But Wheeler did delve into the journalistic dilemma she faced, writing, "I never in my life imagined I would share information with the FBI, especially not on someone I had a journalistic relationship with." Nonetheless, Wheeler said she felt it necessary to go to law enforcement, and listed several reasons for why she chose to do so.
Wheeler wrote that, among other things, she believed her source was "doing serious harm to innocent people," that she had "concrete evidence" he had been lying to her and others, and that she had "reason to believe he was testing ways to tamper" with her website.
Wheeler homed in on House Republicans, excoriating the lawmakers for, as she said it, putting government informants in "danger." Wheeler wrote in her blog post that exposing government informants could cause real harm, and said that she has communicated with authorities about perceived threats "that arose from sharing" information with the FBI.
She explained to CNN that she believes such threats could be matters of life and death.
"We're talking about Russians," Wheeler said. "They do kill journalists. That's the ultimate threat that is out there. And I don't think that's an empty threat in my case."
Wheeler, however, noted in her blog post that she is a "public figure" and, while her risk "isn't going to go away," if something were to happen to her, the reason would be clear -- a layer of defense other informants may not have.
"If something happens to me -- if someone releases stolen information about me or knocks me off tomorrow -- everyone will now know why and who likely did it. That affords me a small bit of protection," Wheeler wrote. "There are undoubtedly numerous other witnesses who have taken similar risks to share information with the government who aren't public figures."
The FBI declined to comment for this story.
-- CNN's Evan Perez contributed reporting.