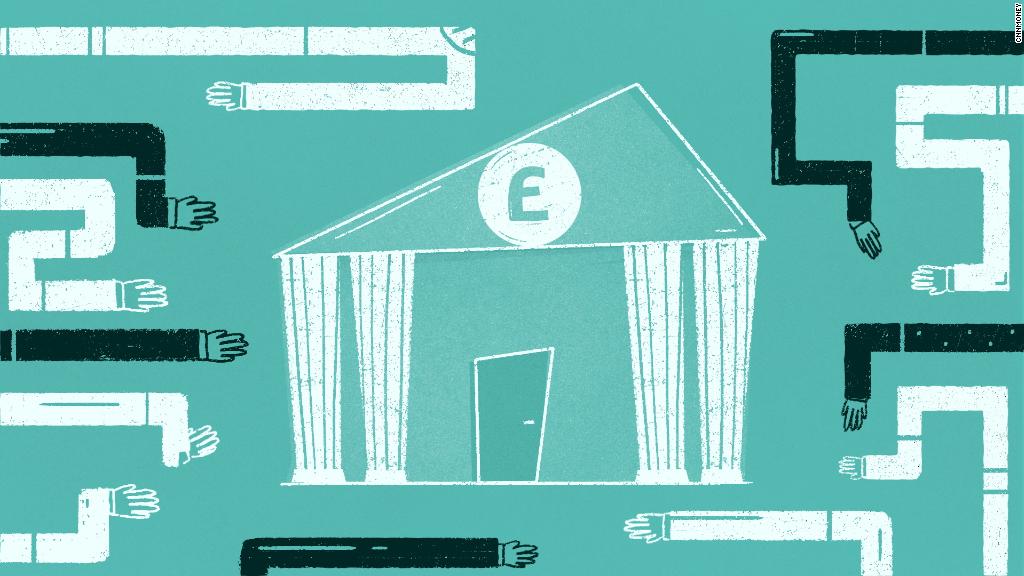 Washington wanted Twitter to crack down on fake accounts. Now Wall Street is worried Twitter has gone too far.
Twitter (TWTR) stock fell as much as 9% Monday after a report found the company has ramped up its suspensions of fake accounts, potentially putting user growth at risk.
The Washington Post reported late Friday that Twitter suspended 70 million accounts in May and June in an ongoing battle against misinformation and other abuse on the social network. That's more than one million accounts per day.
Twitter's stock rebounded somewhat after the company's chief financial officer, Ned Segal, clarified that "most accounts" removed from the service were not active in the last 30 days and are therefore not included in the company's monthly active user numbers.
"If we removed 70M accounts from our reported metrics, you would hear directly from us," Segal said in a tweet Monday. The figure would represent a staggering drop for Twitter, which had 336 million monthly active users in the first quarter.
The sharp fall highlights investor jitters as tech companies including Twitter, Facebook (FB) and Google (GOOGL) race to clean up their platforms and eliminate bad actors. The tech industry has faced more than a year of scrutiny over the spread of fake news and election meddling. User growth is often the key focus point for Wall Street in evaluating the strength of social media platforms and their potential to grow ad dollars.
But even before Segal chimed in, multiple analysts characterized the investor panic Monday as much ado about nothing.
Related: Twitter's stunning turnaround
"The market is overreacting," says Michael Pachter, an analyst with Wedbush. "If active accounts were eliminated or suspended, the affected users would be more vocal."
A spokesperson for Twitter pointed CNNMoney to a previous announcement disclosing a significant uptick in account removals this year due to improvements in "technology and process." In April, the company told shareholders that its monthly active user numbers could be negatively impacted by "ongoing information quality efforts," among other factors.
Some analysts believe investors may be more skittish about any whiff of bad news about Twitter right now in light of the company's recent winning streak.
The stock had nearly doubled this year, prior to the report, on renewed optimism for its turnaround efforts after posting two consecutive profitable quarters and stronger growth in users and ad revenue.
"The Street is hyper sensitive to any speed bumps for Twitter as the stock has had a massive run over the last six months," says Daniel Ives, an analyst with GBH Insights. "We see minimal financial impact as of now."