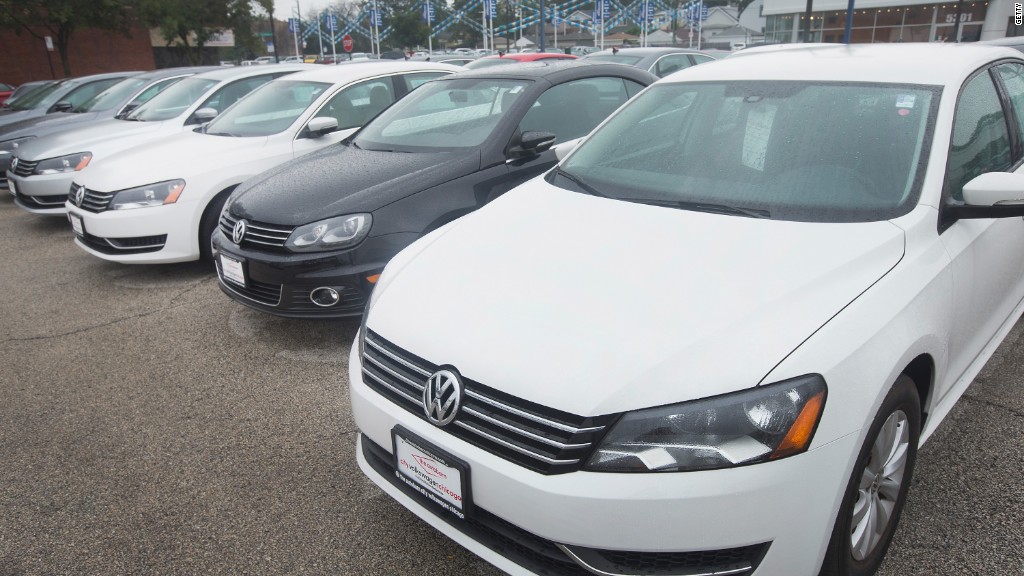 German automakers know the future of their industry is electric, autonomous and in China.
Top German carmakers including BMW (BMWYY) and Volkswagen (VLKAY) have inked a series of deals this week to continue developing electric and self-driving cars in China.
The flurry of commitments coincides with a trip to Berlin by Chinese Prime Minister Li Keqiang, but it also reflects a growing recognition that China holds the key to the auto industry's future.
Factories in China produced about 25 million passenger cars last year, according to the International Organization of Motor Vehicle Manufacturers. China is already the top market for many global car brands, and its drivers purchase more electric vehicles than any other country.
BMW and Volkswagen have announced a total of six new deals this week alone.
Volkswagen committed €15 billion ($17.6 billion) on Tuesday to research in China on topics such as e-mobility, connectivity and autonomous driving. CEO Herbert Diess said the company would be "systematically expanding its partnerships" in the country.
BMW, meanwhile, has finalized plans to produce electric Minis in the country through a joint venture with Great Wall Motor. It's also joining the board of Apollo, an autonomous driving project from Chinese internet firm Baidu (BIDU).
Mercedes-Benz parent Daimler (DMLRY) extended a deal with Tsinghua University to continue the development of automated cars.
"China is the biggest market for us and when we want to go autonomous, we have to make sure it works in China," Daimler CEO Dieter Zetsche said in Hong Kong.
German auto parts firm Continental also inked a new partnership with Uber rival Didi Chuxing to develop autonomous and electric cars.
A recent announcement that China would relax its rules on joint ventures — allowing foreign firms to operate with more independence in the country — has also attracted attention from foreign auto executives, including Tesla (TSLA) CEO Elon Musk.
Tesla said last year that it was in discussions with the Shanghai Municipal Government about building a factory, and on Tuesday it confirmed that it had reached agreement to build a plant. The company said it would take roughly two years for production to begin at the facility.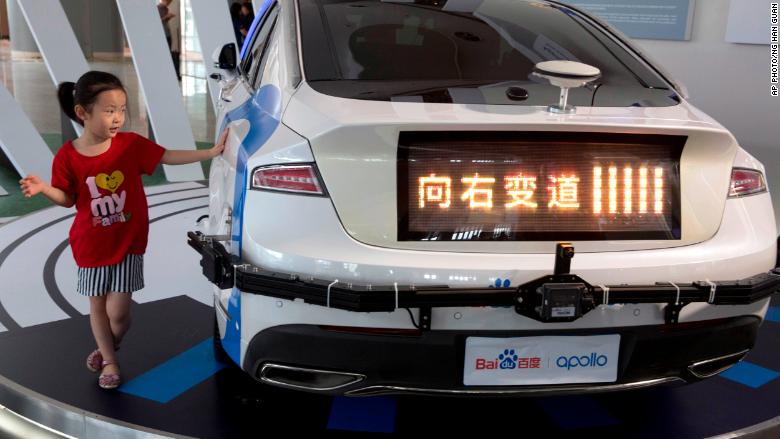 China has become a world leader in electric vehicles as the government pushes to lower pollution levels and boost the country's tech sector.
The government will introduce rules next year that require carmakers to devote a significant proportion of their production to electric and hybrid cars.
"The fact that the [electric vehicle program] is mandatory creates a virtually certain market for plug-in vehicles in China. Elsewhere the consumer has been left to decide and so progress has been, and will be, slower," said Al Bedwell, a director at LMC Automotive.
Bedwell said that foreign car makers "are keen not to be left behind as China moves strongly toward electrification."
Beijing is also supporting international companies as they develop autonomous driving technology.
Daimler announced last week that it was the first foreign company to be granted a license to test automated cars on the streets of Beijing.
Tim Urquhart, an auto analyst at IHS Markit, said that China isn't a leader in this area yet. But national and regional governments are moving fast in the hope of easing urban congestion.
German automakers have been leaders when it comes to innovation and partnerships in China, said Eric Totaro, senior automotive analyst at Euromonitor International.
"But I wouldn't be surprised if US automakers could quickly follow suit," he said.
-- Sherisse Pham contributed reporting.