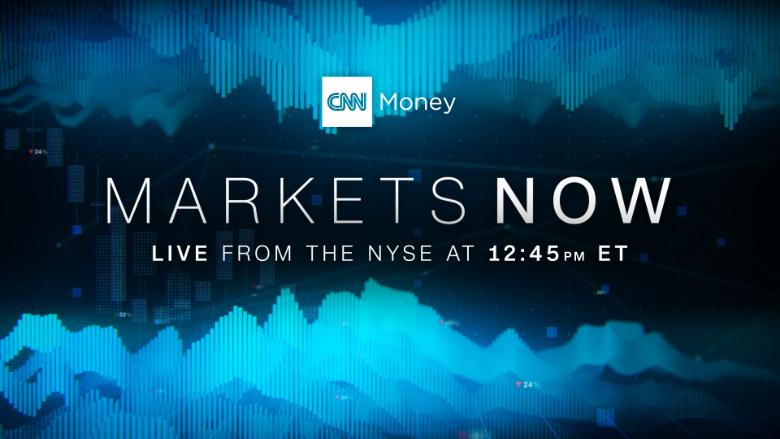 Mohamed El-Erian thinks a trade war will hurt the global economy. But it'll hurt the United States less than others.
In a piece for Project Syndicate, Allianz's chief economic adviser wrote that "today, a trade war would damage all economies."
But, he added, the United States "would do better than most others in a contracting world economy. Already, Chinese financial markets have suffered, while those in the US have held their own."
The investing expert will join CNNMoney editor-at-large Richard Quest on "Markets Now" on Wednesday.
In addition to the ramifications of a trade war, El-Erian and Quest will discuss the importance of continuing job growth to the US economy, the best sectors to invest in today and when bitcoin can be a good bet.
Recently, El-Erian said on CNBC's "Squawk Box" that he'd buy bitcoin if it fell to about $5,000 per coin.
The price of one bitcoin is now hovering around $6,400. That's a more than 50% drop in 2018 and a 66% plunge from the all-time high of just under $20,000 that bitcoin hit in late December.
Related: Watch 'Markets Now' here every Wednesday at 12:45 p.m. ET
CNNMoney's "Markets Now" streams live from the New York Stock Exchange every Wednesday at 12:45 p.m. ET. Hosted by Quest, the 15-minute program features incisive commentary from experts.
Recent guests include BlackRock's (BLK)Rick Rieder, Stifel Chief Economist Lindsey Piegza and bitcoin bull Mike Novogratz.
You can watch "Markets Now" at CNNMoney.com/MarketsNow from your desk or on your phone or tablet. If you can't catch the show live, check out highlights online and through the Markets Now newsletter, delivered to your inbox every afternoon.