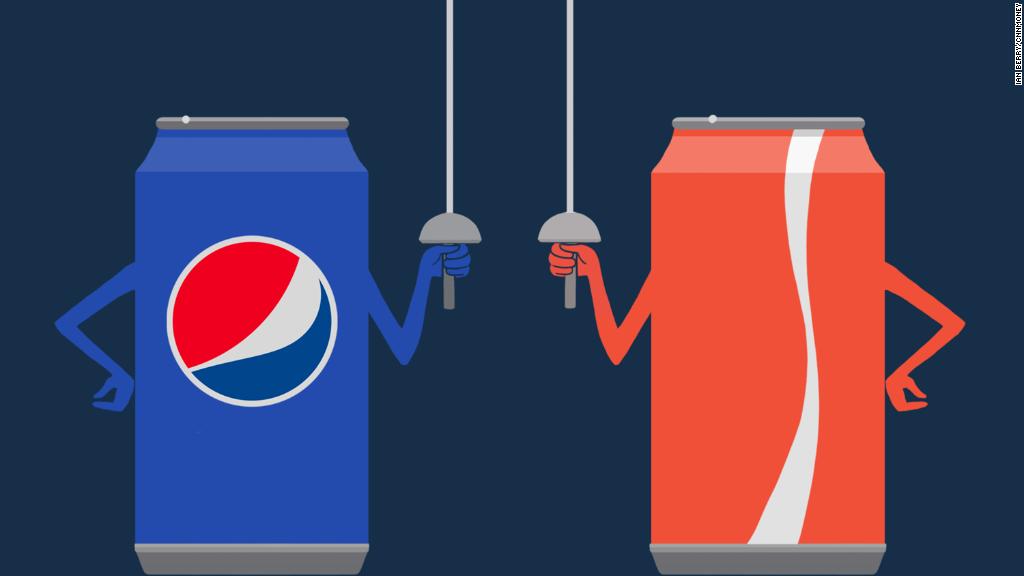 People in China, Argentina and Russia and many other emerging markets are just like Americans. They are huge fans of Doritos and Cheetos. And that's great news for Pepsi, the owner of both brands.
Pepsi kicked off second quarter earnings season in refreshing style: Strong chip sales in Asia, Latin America and Eastern Europe helped offset the slumps at the Quaker Foods unit and in Pepsi's domestic beverage unit, which remains its biggest challenge.
Pepsi Chief Financial Officer Hugh Johnston told CNNMoney there was improvement in sales at the company's Gatorade and Mountain Dew businesses -- because of new product launches like the zero-sugar Gatorade, the lemon-lime Ice flavor of Mountain Dew and the return of the limited edition Mountain Dew Baja Blast.
But getting the core Pepsi product back on track is still a work in progress. The turnaround is at the early stages, and includes a new ad campaign geared toward younger consumers, featuring New York Yankees superstar Aaron Judge.
Related: Cold comfort -- ConAgra buys Birds Eye maker for $10.9 billion
Pepsi's beverage business isn't just facing a demand issue in the United States, though. Operating profit took a sizable hit, falling 16%, because of an increase in commodity prices squeezing margins and increased transportation costs.
A shortage of qualified truckers in the US has been an issue for many food and beverage companies.
Johnston said the problem will continue for Pepsi for the next few quarters and that ultimately, the company will probably need to raise wages further to induce people to take trucking jobs.
Wall Street didn't seem too worried.
Shares of Pepsi (PEP) popped more than 4% on the news Tuesday, as Pepsi's earnings topped analysts' forecasts. Rival Coca-Cola (KO), which will report quarterly results on July 25, was up 1%.
Pablo Zuanic of Susquehanna Financial Group said in a report after the earnings were released Tuesday that the accelerated growth at the Frito-Lay snack unit is the main reason he continues to like Pepsi stock.
Related: Why Pepsi made 'Uncle Drew' into a movie
The better-than-expected results helped push the broader market higher Tuesday. And it set a positive tone as investors prepare for a deluge of earnings reports in the coming days and weeks.
Delta Air Lines (DAL)will report its results Thursday morning while big banks JPMorgan Chase (JPM), Wells Fargo (WFC) and Citigroup (C) release earnings Friday.
Investors are eager to hear about what impact, if any, a new round of global tariffs could have on sales and profits.
But Pepsi's Johnston said that worries about a global trade war have not hurt sales in international markets so far.
"We haven't seen any material or notable impact from all the dialogue about trade and tariffs that is happening," he said, before adding that it's tough to predict what might come next.