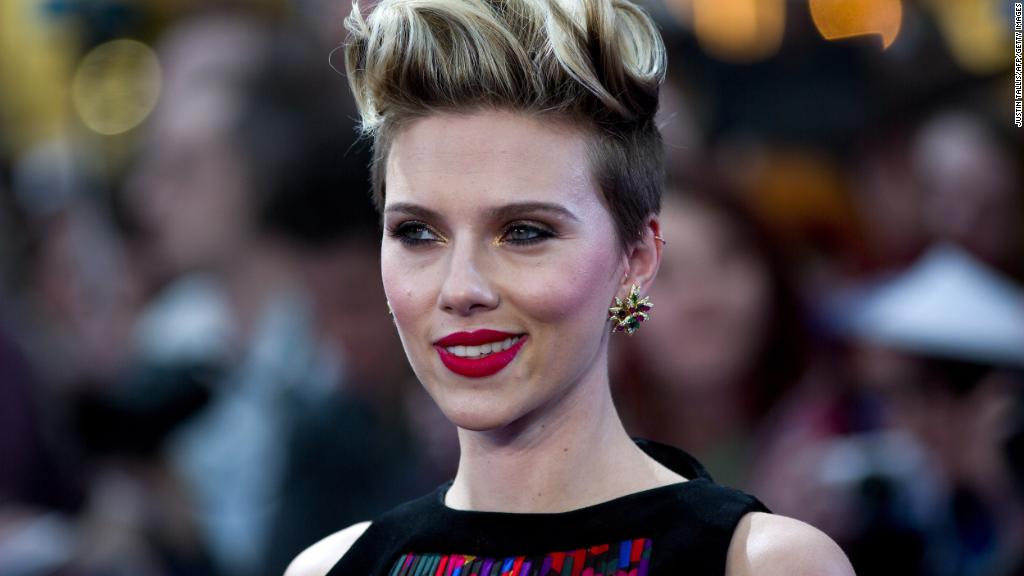 Business Insider has established a new policy for opinion pieces covering "culturally sensitive topics, such as marginalized communities, race, or LGTBQ+ issues," the result of a now-deleted column that defended the actress Scarlett Johannson for accepting a movie role as a transgender man.
The guidelines were outlined in a lengthy internal email, obtained by CNN, sent Monday from Business Insider's global editor-in-chief Nicholas Carlson to other editors at the site. Going forward, Carlson said, "[c]ulturally sensitive columns, analysis, and opinion pieces" must be reviewed by both the writer's editor and either one of the site's executive editors or editors-in-chief.
"Ultimately, it is the first editor's responsibility to flag culturally sensitive stories," Carlson said in the email. "It may be hard to tell which are and which are not. The policy is to err on the safe side, even if it slows us down. We should be as careful about culturally sensitive pieces as we are legally sensitive pieces, and this policy reflects that."
Reached for comment on Tuesday morning, Carlson referred CNN to Business Insider's public relations department.
The piece that prompted Carlson's memo was published on Friday, but its removal went largely unnoticed in the post-holiday period. Written by Daniella Greenbaum, a columnist at Business Insider, the piece hit back at critics of Johannson, who has been cast as a transgender man in the upcoming movie, "Rub and Tug." The column was deleted some time after publication, but the original version has been preserved in Google's cache.
"Scarlett Johansson is the latest target of the social-justice warrior mob," Greenbaum wrote. "The actress is being chastised for, well, acting."
"It's hard to imagine people having the same reaction in other scenarios — a rich actor being hired to play a poor person; an actor whose real-life parents were still living being hired to play an orphan; a perfectly nice, upstanding member of society being cast as a rapist; or an actor with no scientific experience being cast as a paleontologist," she continued.
Following CNN's inquiry on Tuesday, Business Insider restored the column's headline on the page and added a note explaining its removal.
"Business Insider removed the column because, upon further review, we decided it did not meet our editorial standards," the note said.
Greenbaum did not respond to a request for comment. Business Insider's senior vice president of communications Mario Ruiz told CNN that Greenbaum "stands by her piece and disagrees with the decision to take it down."
"She wanted that on the record," Ruiz said.
Ruiz said that the decision to remove the piece was made by Carlson.
In his memo on Monday, Carlson specifically addressed the term "social justice warriors," an epithet wielded by conservatives against individuals they perceive to be too politically correct, saying it should not be used by columnists.
"There should be no partisan name-calling, e.g. 'social justice warriors,' 'libtards,' or 'rednecks,'" Carlson said. "Opinion and arguments should feel reported and researched, and not like quick reactions."
But Carlson stressed that he was not imposing an ideological litmus test.
"To be clear: This does not mean our argument-writers should not take big swings, or that they must have opinions shared by everyone in our newsroom," he said. "Editors are not being asked to agree with the column. Editors are not responsible for preventing a loud and upset response to the piece from within or without the newsroom. They are responsible for making sure that if a piece causes an uproar, we are comfortable saying it's a well-argued and thoughtful opinion."
Additionally, Carlson said all employees at Insider Inc., the parent company of Business Insider, will have access to a list of "employees who have volunteered to talk about culture and identity issues," and that he will be soliciting volunteers from the rest of the company.
"Writers and editors can use this list to find someone to talk to as they think up, research, write, and edit opinion pieces," Carlson said. "It is not mandatory that they do so. But we encourage it. The goal is to help all of us see around blindspots that develop due to our own particular context."
Although the story was removed from the site, Greenbaum, a former assistant editor at the conservative magazine Commentary, did not remove her tweet promoting the piece. The tweet was met with more than a dozen responses from fellow Twitter users, and all were negative.
"Scarlett could've rejected the role and she absolutely should have!!!" wrote one Twitter user. "Declining this role wouldn't have jeopardized her job. As one of the top grossing actors in Hollywood, her job is to use her influence and power as a producer of this movie to say that it's unfair to take this role away from another marginalized group, & to cast a trans actor."