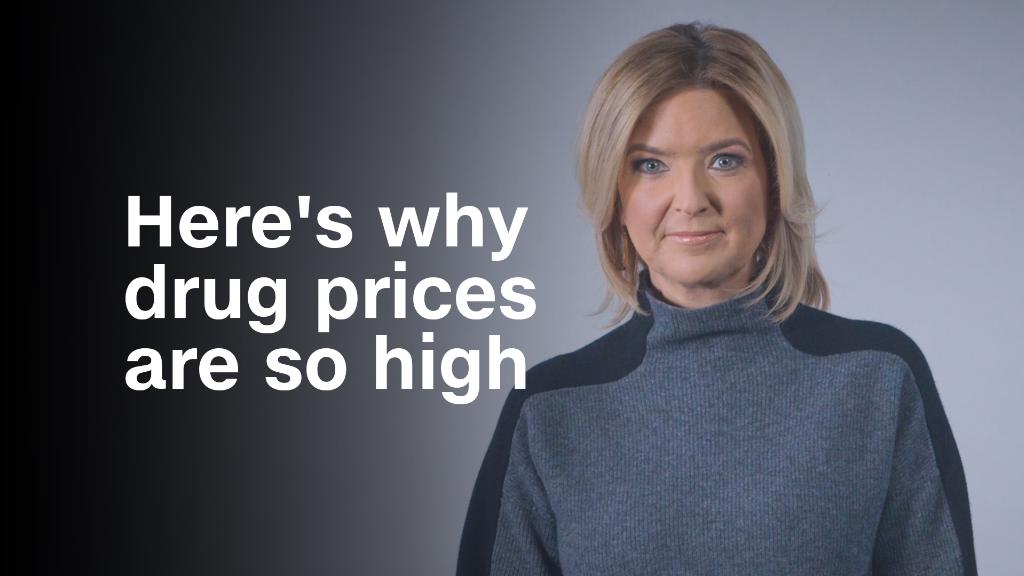 In a surprising turnaround, Pfizer said Tuesday that it will defer raising prices on multiple drugs after heavy pressure from President Donald Trump.
The pharmaceutical company's announcement came after Trump tweeted that he spoke with Pfizer's CEO and his own Health and Human Services secretary, Alex Azar.
"Pfizer is rolling back price hikes, so American patients don't pay more. We applaud Pfizer for this decision and hope other companies do the same," Trump tweeted.
The company said it made the decision "following an extensive discussion with President Trump."
Pfizer, which hiked prices on nearly three dozen drugs on July 1, said it will give the administration more time to work on its plan to overhaul the pharmaceutical supply chain.
The prices will revert to what they were before July 1 "as soon as technically possible," according to Pfizer. The new prices will remain in place until the end of the year or until Trump's plan goes into effect, whichever is sooner, the company said.
The day before, Pfizer stressed that it was only "modifying" the prices of about 10% of its medicines and vaccines, including reducing the cost of some. It also noted that most insurers and patients don't pay the list price thanks to manufacturer rebates.
The pharmaceutical industry has been under assault in recent years because of the ever-increasing cost of drugs. Trump has ramped up that pressure. He promised to lower drug prices during his presidential campaign and after he took office.
However, his administration did little until May, when it rolled out its 44-page "blueprint" for increasing competition, reducing regulations and changing the incentives for all players in the drug industry.
While the plan contains some concrete steps the administration can take to lower prices, it was criticized by industry observers as containing more ideas for consideration than actions to take. Also, experts said it didn't do enough to rein in the list prices of drugs.
Related: Trump lays out his vision for lower drug prices
Still, the president kept focusing his attention on the issue. At the end of May, he said big drug companies would announce "voluntary massive drops in prices" in two weeks. That didn't happen.
But then on Monday, Trump took up the matter again.
"Pfizer & others should be ashamed that they have raised drug prices for no reason," he tweeted. "They are merely taking advantage of the poor & others unable to defend themselves."
Speaking with CNN's Wolf Blitzer on Tuesday, Azar called the company's decision "constructive, professional [and] appropriate."
Pfizer is far from alone in raising pharmaceutical prices this year. Manufacturers increased the cost of 104 drugs in June and the first two days of July alone, according to a Wells Fargo Securities report.
And while Pfizer agreed to temporarily halt its July increase, it did not roll back the price hikes it implemented early this year on popular medications like Viagra, Lipitor, Xanax and Chantix.
The list price for Viagra, for example, was $1,846 for 30 pills last year, but then Pfizer raised it 9.44% on January 1 to $2,021. The July 1 hike brought it to $2,211. Tuesday's move will take it back down to $2,021.
Some industry experts were not impressed with Pfizer's move, since it only temporarily delayed the most recent price hike. Calling it a "nice gesture," Stephen Schondelmeyer, a drug price expert at the University of Minnesota, questioned whether the company would reverse earlier increases or forgo future ones.
It also remains to be seen whether the move by Pfizer, one of the nation's largest drug maker, will prompt its peers to do the same.