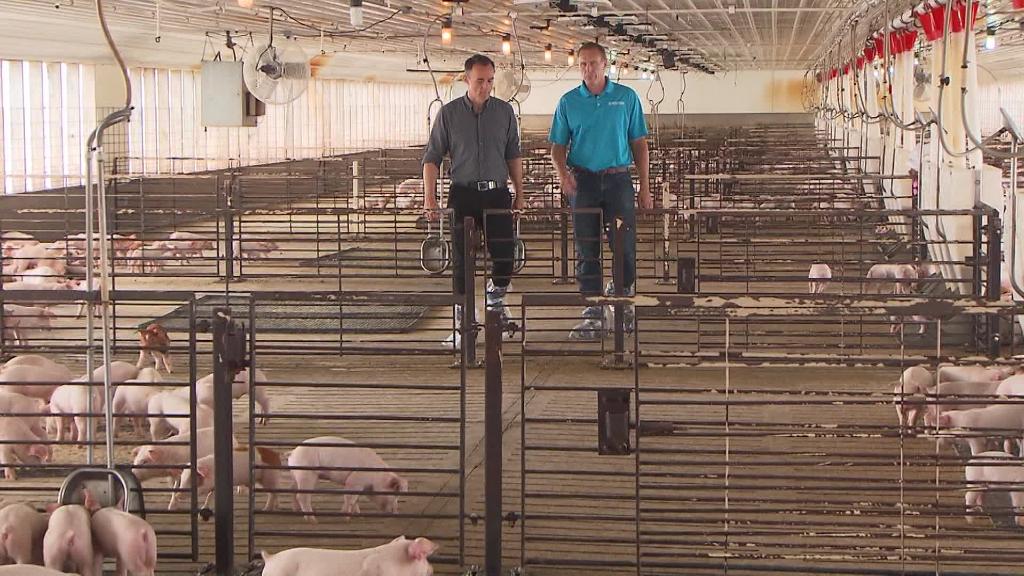 Soybean prices have hit a 10-year low, dealing a blow to American farmers.
The price of a bushel slid to $8.55 on Wednesday, a 13% decline since the beginning of the year. Prices are falling as a result of the escalating trade war between the United States and China.
The United States imposed a 25% tariff last week on $34 billion worth of Chinese goods. China responded with a tariff on American goods worth an equal amount, including soybeans.
China is the world's largest buyer of American soybeans. Farmers in the United States sell about a third of their harvest there. Soybeans are used both for cooking and for feeding livestock.
Farmers have warned the Trump administration that the trade barrier will hurt them.
Related: US soybean farmers say China tariffs could result in 'serious damage'
"The math is simple. You tax soybean exports at 25%, and you have serious damage to US farmers," John Heisdorffer, a soybean grower from Iowa, said in a statement last week.
The Trump administration has pledged to protect American farmers, but hasn't provided details.
Senior administration officials said Tuesday on a call with reporters that agricultural exports are holding up "quite well" under tariffs, and that the administration is taking concerns from the agricultural community "very seriously."
"With respect to the agricultural community, that's a community that understands they're not being treated fairly by China either," one senior official said.
But as Peter Boockvar, chief investment officer at the Bleakley Advisory Group, wrote in a client note: "Someone go tell the American farmer who will be harvesting their crop in a few months that this is all part of the negotiating process."
— CNNMoney's Julia Horowitz contributed to this report.