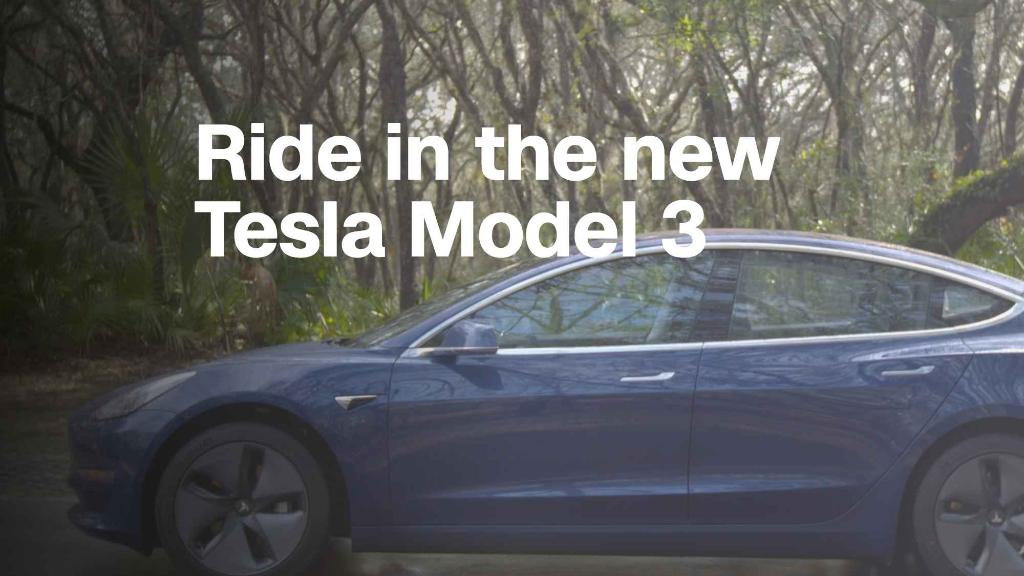 Tesla may have overcome some of its Model 3 production problems, but Elon Musk & Co. now face another unwanted issue.
Every Model 3 is about to become more expensive.
That's because Tesla customers who receive their cars after the end of the year won't be getting a $7,500 tax credit.
The federal tax credit serves as an incentive for US car shoppers who choose eco-friendly plug-in vehicles. But for an automaker, the full tax credit for their customers is gradually phased out after a company sells its 200,000th electric car in the United States.
While the federal tax credits are available for any Tesla model, they were considered particularly important to Model 3 buyers. The Model 3 is the company's newest model, and Tesla's first attempt at a more mass market car.
A Tesla (TSLA) spokesperson confirmed Thursday that the company sold its 200,000th car in the United States this month.
According to a new schedule posted to its website, the $7,500 tax credit will still be available on purchases made through the end of the year.
Related: Tesla is going big in China
Then, the federal tax rebates will shrink for Tesla buyers throughout 2019. They'll be capped at $3,750 between January and July next year, then they'll be reduced to up to $1,875 for cars sold before the end of December 2019, according to Tesla's timeline, before being eliminated completely.
While its other vehicles, the Model S sedan and Model X SUV, cost more than $70,000 — the cheapest Model 3 option comes in at $35,000. And the $7,500 tax rebate has allowed Tesla to position the car as even more affordable.
But buyers don't get the credit until they file their taxes for the year in which their Tesla was actually delivered to them. Because the Model 3 has been plagued by a series of production bottlenecks, that delivery timeline has taken much longer than Tesla initially expected.
Musk made bold claims to investors after the company first began producing the cars in mid-2017, at one point pledging Tesla would be making 5,000 per week by the end of last year. But that deadline slipped away.
Tesla finally hit an output of 5,000 in a single week earlier this month, Musk announced. That means the company may finally start making a dent in the massive number of people who hold reservations or placed orders for the car.
Related: Tesla's Model 3 isn't really for the mass market. It's a luxury car
Customers have to put down a $1,000 reservation. Then, they have to fork over another $2,500 when they place their specific order. They pay the remainder when it's delivered.
At any point before customers receive their vehicles, they are allowed to cancel their orders. Tesla has reportedly faced a large number of cancellations as buyers have grown frustrated with the production delays.
And for customers hoping to snag the cheapest version of the Model 3, there's bad news.
Tesla has said it plans to fulfill orders for more expensive versions before it begins making the chepeast, base-price versions.
In fact, Tesla (TSLA) has yet to sell a single Model 3 at the base $35,000 price. There are customers who want those cars, but they'll have to wait while Tesla makes higher-priced versions, costing $50,000 to $60,000, first.
A Tesla spokesperson could not confirm Thursday whether Tesla would begin delivering the cheapest Model 3s before the end of 2018, when the $7,500 credits run out.
The company pointed out that various states have their own tax incentive programs for EVs. A list can be found here.
— CNNMoney's Chris Isidore and Peter Valdes-Dapena contributed to this report.