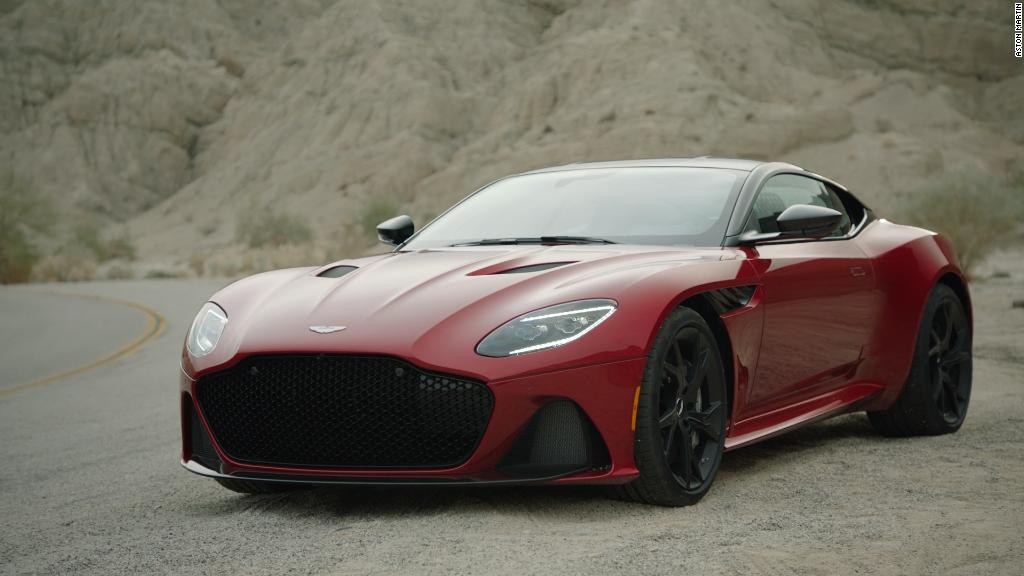 Aston Martin just added ridiculous horsepower to a create a monstrously fast one-off version of the silliest, tiniest car it ever made.
The Aston Martin Cygnet was produced between 2011 and 2012 as a sort of side vehicle for owners of other Aston Martins to drive in tight, crowded city streets. You could get one of these £31,000 ($40,000) to go along with your other higher end Aston Martins.
The diminutive vehicle was actually a reworked version of a Toyota (TM) iQ, which was sold as the Scion iQ in the United States. Aston Martin added its famous grill and trimmed the interior in expensive leather.
One customer, apparently, thought it needed more power. A lot more power.
So Aston Martin built a single, custom Cygnet V8.
Technicians took out the original 1.0-liter, four cylinder engine and installed an engine from the Aston Martin V8 Vantage S -- a 4.7 liter engine capable of producing 430 horsepower.
The Cygnet V8 can accelerate zero to 60 in 4.2 seconds and reach a top speed of 170 miles an hour, 60 miles an hour faster than before.
Aston Martin has announced no plans to market a car like this more broadly but automakers will sometimes participate in making extreme custom cars like this for their headline-grabbing potential.
The Cygnet V8 will run in a hillclimb event at the Goodwood Festival of Speed in England this weekend. Modern automakers often show off their wares at the popular vintage racing event to gain the attention of well-off car enthusiasts.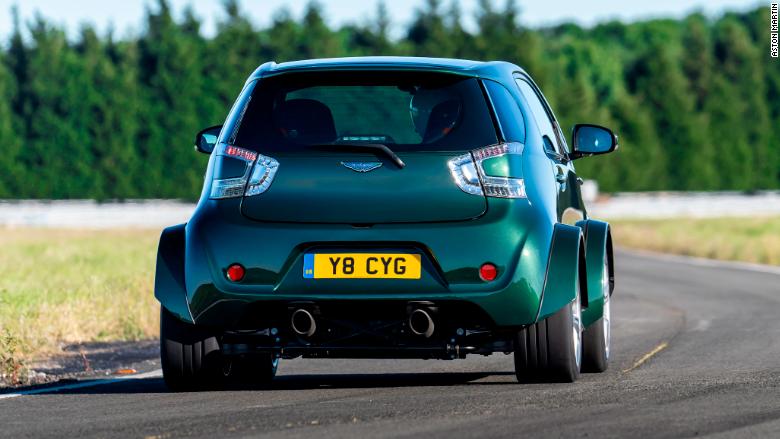 The original Cygnet was a front wheel drive car, but this modified version is rear-wheel-drive. The body required significant amounts of work to fit in the new engine and transmission.
For safety, the Cygnet V8 has a full roll cage, a fire extinguisher and Recaro seats with four-point seatbelts.
Aston Martin would not identify the customer for whom the car was built. Original Cygnets have become collectibles, according to Aston Martin, and their market value is increasing.